In her most recent study, anthropologist Circe Sturm returned to her own backyard in East Texas.
Sturm's family hails from Sicilian roots, specifically a cluster of more than 1,000 Sicilians who settled in Bryan, Texas, around the turn of the 20th century. This enclave has managed to preserve many Sicilian traditions, including an annual ritual in which a single Sicilian-Texan family hosts 800 guests in honor of St. Joseph. An altar to the saint is filled with elaborately decorated cakes and pastries, and participants recite prayers in Sicilian.
But in addition to writing traditional journal articles about this religious celebration imported from Sicily, Sturm and American Studies Professor Randolph Lewis, both from The University of Texas at Austin, partnered to create the ethnographic documentary Texas Tavola: A Taste of Sicily in the Lone Star State that a general audience could appreciate.
They interviewed grandmothers who could switch effortlessly from an East Texas drawl to a fluid Sicilian dialect. They captured not only the weeks of preparation and pastry-making, but also had intimate access to the religious rituals as the families honored the saint. The duo even traveled to Sicily to film the three now-abandoned villages where the celebration originated.
Sturm and Lewis both come from non-academic families, and this background is a big driver of their passion for public scholarship.
"Randy and I have always tried to create work that has an impact as scholarship and is also accessible to broader publics," Sturm says. "Even with book writing, we're both committed to writing about complex ideas in such a way that anyone can read it and that the communities that we write about will want to read it and engage with it."
Public scholarship is intellectual work done with a non-academic audience in mind. It can take many forms, from digital humanities and online journals to books and documentary films created for a general public.
"Public scholarship is a broader thing that's trying to transcend this inwardlooking model of higher education and really connect with different kinds of publics and communities out there," Lewis says. "How do you convert or translate [your academic research] into something that resonates with the people who are actually paying for the University of Texas?"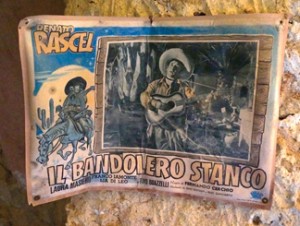 In addition to three academic books and a range of journal articles, Lewis has a long history of projects aimed at a broader audience, from documentary films to The End of Austin, an online journal that brings together academic, artistic and activist voices to explore the shifting cultural identity of Austin through essays and articles, photography, art, video and music.
Lewis' work on The End of Austin and Texas Tavola led Associate Dean for Research and Graduate Studies Esther Raizen to ask him to teach a graduate seminar on public scholarship this past summer.
"One of the many ways for the university to fulfill its mandate of creating 'a disciplined culture of excellence,' to quote the Commission of 125, and allow this culture to impact the State of Texas as well as the campus community, is public scholarship," Raizen says. She notes faculty, staff and students work with a variety of community partners in a broad range of areas that encourage innovation.
"Our emphasis on public scholarship represents a drive to highlight what we already do in this area and expand our integration as a public university into the communities that we wish to serve," she adds.
In this pilot version of the class, Lewis invited many guest lecturers who work in the public scholarship arena—from UT professors to curators, historians and public affairs professionals. The five students in the class gained hands-on experience in using non-traditional mediums—podcasts, editorial op-eds, online journals—to share their academic work. Raizen and Lewis hoped that the class would both spark more projects in the public scholarship arena and help open up avenues for students who decide to pursue careers outside of traditional academia.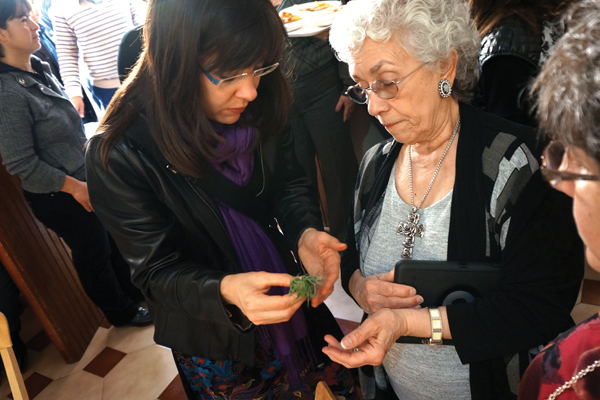 "When you're in a room with five new people who are coming from completely different places, anything is fair game in a way that's really expansive and productive," says Robin McDowell, an MFA candidate in the design program who took the class. "You don't have to keep having the same conversation within your discipline or within your industry. You can put those out on the table and have five completely different answers from what you've been hearing for the past eight years of your life."
Lewis says the class was one of the most positive teaching experiences he's had in years: Somewhere deep within me, it's a course that elicits a moral clarity. With some of the other work I do, I hope it's complex and it's important, but it's hard to understand if this has any impact in the world. Public scholarship is an engine for pure good and real meaning and relevance."
Meanwhile, Texas Tavola continues to connect with new audiences. The subjects of the film are delighted that this tradition has been documented and preserved for future generations, and copies of the film continue to circulate to family members inside and outside of Texas. Sturm and Lewis traveled to Sicily to screen the film, and they've been surprised and encouraged by how Sicilian audiences have embraced it.
"As we went through these smaller towns going back to the town where it originated, we would have people come up and cry and hold our hands and say, 'I truly believe that people who don't know their past don't have a future. And you have a future,'" Sturm says.