Decoding the Origins of Speech
The simple act of talking comes to us automatically. But did you know that we use 225 muscles in the chest, larynx, throat, mouth and face each second when we speak? According to Peter MacNeilage, the extraordinary complexity of speech is an invisible miracle. Using a Darwinian approach, MacNeilage, professor of psychology, deconstructs the miracle of human language in "The Origin of Speech: Studies in the Evolution of Language" (Oxford University Press, 2008). Piecing together a mixture of linguistic and nonlinguistic sources such as evolution theory, psychology, animal behavior and neurobiology, MacNeilage assembles a thought-provoking overview of how our powerful communication system originated and evolved.
---
Visualizing Russia's History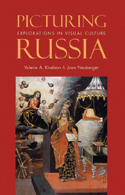 Geographically, Russia is the largest country in the world, covering more than 10 million square miles and spanning 11 time zones. With its immense size and varied landscapes, it's a nation known not only for its unique beauty, but also its storied history.
Joan Neuberger, professor of history, takes readers on a journey through Russian history–from the ancient Kiev period (860-1240) to contemporary post-Soviet society — in "Picturing Russia: Explorations in Visual Culture" (Yale University Press, 2008). Through a tapestry of more than 100 visual resources, including paintings, popular prints, news and art photographs, folk art, films and advertisements, the book provides a comprehensive account of the Russian people and their culture.
---
Exploring Savannah's Fate During the Civil War
Jacqueline Jones, the Walter Prescott Webb Chair in History and Ideas, offers a panoramic portrait of the city of Savannah before, during, and after the Civil War in her book, "Saving Savannah: The City and the Civil War" (Knopf, 2008). Jones has earned numerous honors for her scholarship, including the MacArthur Fellowship, which is awarded to American scholars who show exceptional merit and promise for creative work.
---
A Look into the Mexican-American Struggle for Equal Rights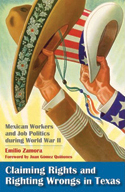 During the economic boom of the Second World War, Mexican laborers experienced unparalleled occupational gains in the United States. However, Emilio Zamora, associate professor of history, points out that discrimination impeded their movement from low-wage, low-skill agricultural jobs to better-paying jobs in rapidly expanding industries.
In "Claiming Rights and Righting Wrongs in Texas: Mexican Workers and Job Politics during World War II" (Texas A&M University Press, 2009), Zamora traces the wartime experiences of Mexican workers in America and their struggle for civil and labor rights.
---
Alumna Chronicles Her South-of-the-Border Identity Quest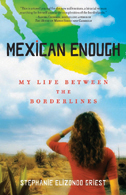 Travel writer Stephanie Elizondo Griest (B.A. Post-Soviet Studies/Journalism, '97) journeys deep into Mexico as she traces her bicultural roots in "Mexican Enough: My Life Between the Borderlands" (Simon & Schuster, 2008). Griest chronicles her pilgrimage from the border town of Nuevo Laredo to the highlands of Chiapas, detailing her myriad misadventures along the way.
In the midst of the nation's burgeoning social revolution, she rallies with rebels in Oaxaca, investigates the murder of a gay political activist and interviews family members of undocumented migrant workers.
---
Professor Evaluates Israel's Struggle Against Terrorism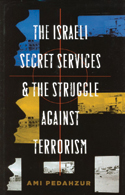 Four years ago, associate professor of government Ami Pedahzur investigated the use of human bombs in terrorist attacks around the world in his book "Suicide Terrorism" (Polity, 2005). Now, after a decade of studying terrorism, he turns his attention to Israel's battle in "The Israeli Secret Services and the Struggle Against Terrorism" (Columbia University Press, 2009). In the book, Pedahzur argues that Israel's counter-terrorism policy has not been successful.
---
Grad Student Publishes Memoir of Growing Up in Iran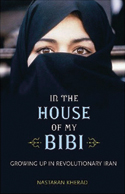 After the Iranian revolution of 1979, Ayatollah Khomeini's secret police executed and imprisoned tens of thousands of dissidents in a sweeping attempt to destroy all opposition to the regime. Doctoral student Nastaran Kherad was one of many who were imprisoned after the revolution.
More than 20 years after her brutal incarceration and flight from Iran, she has decided to share her story in the memoir "In the House of My Bibi: Growing Up in Revolutionary Iran" (Academy Chicago Publishers, 2008).
For more information on books by Liberal Arts faculty and alumni, see the ShelfLife@Texas blog.