Debate and Individual Event alumni looking to reconnect
The university's debate and individual events (IE) teams have an illustrious history on campus. Both groups have won numerous championships and both feature outstanding alumni. Still, there has not been an alumni association for these successful teams… until now.
Are you a former debate team member? Did you compete in individual events while on campus? Would you like to re-connect with your former colleagues? Plans are underway to establish an alumni group for both debate and IE team members.
Last March, nearly 100 debate alumni gathered at the Texas Union for the inaugural UT Debate Reunion. The event was held in conjunction with the 63rd National Debate Tournament hosted by the university.
We hope to keep the momentum going. Please send your contact information to Derek.castillo@austin.utexas.edu.
College of Liberal Arts Offers New International Relations Major
Future thought leaders need to understand how global developments affect their lives and work. International relations, a new independent major in the College of Liberal Arts, provides the conceptual tools students will need to thrive in the fast-changing world of tomorrow. The field of study examines relations among independent states, the sources of state behavior, and the forces of globalization. It is divided into the following tracks: culture, media and the arts, international security, international political economy, and science, technology and the environment. Students are also required to minor in one of the college's area studies programs and have a study abroad experience.
Visiting Research Fellows Examine Global Borders
The Institute of Historical Studies has appointed five visiting research fellows from across the country.The 2009-10 visiting research fellows are:
Jennifer Derr, American University in Cairo,
Grace Hale, University of Virginia,
Julio Moreno, University of San Francisco,
Brent Sirota, North Carolina State University,
Sarah Van Beurden, The Ohio State University.
Fellows will present workshops on their current projects and will participate in institute conferences and events throughout the year in addition to performing scholarly research in their fields of specialty.
Unprecedented Number of Female Faculty Hired
About half of the 50 professors who will be joining the College of Liberal Arts faculty in 2009-2010 are female. That includes an unprecedented six women coming in as full professors from such schools as Harvard University, the University of California at Berkeley and the University of Southern California.Full professors who will be joining the faculty include:
Jennifer Johnson-Hanks and William Hanks, Department of Anthropology,
Philippa Levine, Department of History,
Russell Poldrack, Department of Psychology,
Barbara Bullock, Department of French and Italian,
Jacqueline Toribio, Department of Spanish and Portuguese,
Jo Ann Hackett and John Huehnergard, Department of Middle Eastern Studies.
The hires come less than a year after an internal University of Texas at Austin report identified potential strategies for eliminating gender inequity among faculty. They represent one of the university's biggest successes to date in closing the gender gap.
New Texas Literary Institute Explores Religious Conflict and Literary History
This fall, the English Department will launch the Texas Institute for Literary and Textual Studies. Each year the faculty in a different field of the department will choose a topic of study and direct the activities of the institute. During the institute's inaugural year, the topic will be "Literature and Religious Conflict in the English Renaissance." All year, visiting and local scholars will explore connections between religious conflict in the 16th century and contemporary concerns about religious conflict in the United States and throughout the world. The institute will offer a variety of special events including public lectures by noted authors, special exhibits at the Harry Ransom Center, a course on the Odyssey and a summer symposium. During 2011-12, the topic will be "The Digital Humanities," an exploration of the ways in which computers are changing how people read and write as well as the notion of literacy.
Awards
H.W. Brands Named Pulitzer Prize Finalist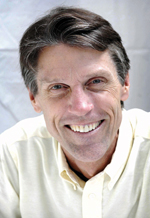 H.W. Brands, professor of history, was among the 93rd annual Pulitzer Prize finalists. He was nominated in the category of biography or autobiography for his book "Traitor to His Class: The Privileged Life and Radical Presidency of Franklin Delano Roosevelt."
This is the second time Brands has been nominated for the honor.
Government Professor Selected by Friar Society for Teaching Excellence Award
Associate Professor of Government Sean Theriault was awarded the 2009-10 Friar Centennial Teaching Fellowship by The University of Texas at Austin Friar Society in April. The annual $15,000 award goes to a full-time, tenured or tenure-track professor who teaches undergraduates.
The fellowship is the largest award for undergraduate teaching excellence at the university. Founded in 1911, the Friar Society is the university's oldest honor society. Students across campus nominate professors for the award, and a committee of Friar Society student members selects the winner.
Torture at Guantanamo Theme of This Year's Keene Prize for Literature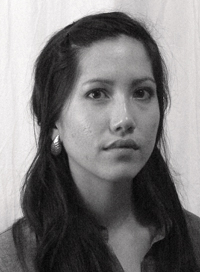 Frances Ya-Chu Cowhig, a graduate of the James A. Michener Center for Writers, has won the 2009 Keene Prize for Literature for her play titled "Lidless," a poetic treatment of the issue of torture at the detention center at Guantanamo Bay, Cuba. The Keene Prize is one of the world's largest student literary prizes. Cowhig will receive $50,000 and an additional $50,000 will be divided among three finalists.
The three other finalists included Malachi Black for the collection of sonnets "Cantos from Insomnia" and Sarah Cornwell for her short stories "Mr. Legs," "Champlain" and "Other Wolves on Other Mountains." Both are master's of fine arts candidates at the Michener Center. The other finalist, Sarah Smith, a Michener Center graduate, was selected for her collection of poetry, "Enormous Sleeping Women."
Research
Brain's Center for Perceiving 3-D Motion Is Identified
Lawrence Cormack, associate professor of psychology, and colleagues from the Institute for Neuroscience and Center for Perceptual Systems have used specially developed computer displays and magnetic resonance imaging technology to pinpoint where and how the brain processes three dimensional motion.
The study, published in Nature Neuroscience online in July, found 3-D motion processing occurs in an area in the brain, located just behind the left and right ears, long thought to only be responsible for processing two-dimensional motion.
New Study Sheds Light on Marital Status, Health
The death of a spouse has a much more profound effect on weight change than other changes in marital status, according to new research by Debra Umberson, professor of sociology who is also on faculty at the Population Research Center, and her team of researchers. The study was detailed in the June issue of the Journal of Health and Social Behavior.
The researchers analyzed data from a national survey, in which they tracked weight among 1,500 adults over a 15-year period. They found that while the transition into marriage is associated with temporary weight gain, weight loss affected by widowhood is the most detrimental, especially among African Americans. Those who lose as little as 10 pounds are at an increased risk for mortality.
Two Students Receive $20,000 to Study Hurricane-Related Trauma
The Hogg Foundation for Mental Health has awarded two $20,000 Moore fellowships to doctoral students Jerry Lord (Anthropology) and Megan Reid (Sociology) who are studying the traumatic experiences of people who fled their homes and communities during hurricanes Ike and Katrina. The fellowship was established in 1995 in memory of Dr. Harry Moore, a sociology professor at The University of Texas at Austin who specialized in disaster studies, especially the aftermath of Texas tornadoes and hurricanes. The Moore fellowships are awarded annually to doctoral students completing dissertations on how natural or other major disasters affect people.
Moving Away Lowers Re-incarceration Risk for Parolees
Relocation substantially lowers the likelihood of re-incarceration for parolees, according to research by David Kirk, assistant professor of sociology and Population Research Center affiliate. By looking at data from after Hurricane Katrina, which ravaged the Louisiana Gulf Coast in 2005, he examined how much a change of residence affects behavioral outcomes such as crime. The findings, published in the June issue of American Sociological Review, revealed ex-prisoners who have moved away from their prior residence are 15 percent less likely to be re-incarcerated within the first year of their release from prison.
Sociologists Receive Grant to Examine Educational Experiences of Learning Disabled Students
Chandra Muller, professor of sociology and Population Research Center affiliate has been awarded a $365,000 grant from the National Science Foundation to examine the educational experiences of learning disabled students in kindergarten through 12th-grade. The three-year research project will identify factors that lead to success in science, technology, engineering and math (STEM).
Muller will investigate how students are identified as learning disabled, their access to advanced STEM curriculum, how much support they receive and how these factors contribute to their success.
Neighborhoods Perceived as Dangerous Affect Residents' Mental Health
Living in a neighborhood perceived as dangerous may cause anxiety, anger and depression, according to a study by Catherine Ross and John Mirowsky, professors of sociology who are on faculty at the Population Research Center. The study, published in the March issue of the Journal of Health and Social Behavior, revealed the perceived threat of a neighborhood affects residents' emotions as much as or even more than having been personally robbed, burglarized or attacked.