Grassroots effort helps create first privately funded chair in Pakistan Studies in the nation
The College of Liberal Arts has successfully responded to a $500,000 challenge grant from the T.L.L. Temple Foundation of Lufkin to support the nation's first privately funded faculty chair in Pakistan Studies. In all, the college raised $536,000 and received significant support from the Pakistani and Pakistani-American communities in Texas, without whom the Charlie Wilson Chair in Pakistan Studies would not be possible.
Its creation will encourage research on the geo-political importance of Pakistan, its history, culture and literature. Funds may be used to support travel for distinguished scholars, policymakers and speakers of note for conferences.
The search for a faculty member to fill the new chair will begin this fall. In November 2009—three months before Wilson died of heart problems— the college held a private dedication for the Charlie Wilson Chair at the Bauer House in Austin. Charlie Wilson, who represented the Lufkin area in Congress for 12 terms, attended and gave a speech thanking those who made the chair a reality.
"Having the Charlie Wilson Chair in Pakistan Studies makes UT a central player, particular with its Southeast Asia Institute. Students will benefit from the political and government experts who will come from all over the world and the university will gain a tremendous resource."—Martin Dies, III (Government '71), Austin attorney and chair of the College of Liberal Arts Development Council
"To me it's a step up in a grassroots initiative. I think The University of Texas being the first in the whole United States of having this direction is a real coup for them. We worked really hard to raise this money and there are so many good things going on in Pakistan. We need to tell people what they are." —Tom Slone, chairman and CEO of Touchstone Communications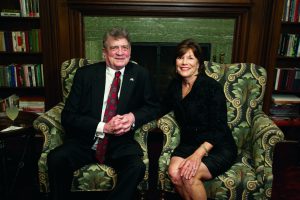 "I was delighted with the challenge grant from the Temple Foundation and with the College of Liberal Arts' successful effort to raise the match. Our good friend, Charlie Wilson, was very proud of this chair in his name and I am thankful that he was here to celebrate it. We are especially grateful to all those who gave to make the match a reality." —Ellen Temple, T.L.L. Temple Foundation board member
"Charlie was very flattered, but was concerned that his friends would be solicited for matching money. He was very pleased when the match was completed without his involvement, and without pressure on his friends. I hope that the work of the holder of the chair will bring about greater understanding and cooperation between our two countries." —Buddy Temple, chair of the T.L.L. Temple Foundation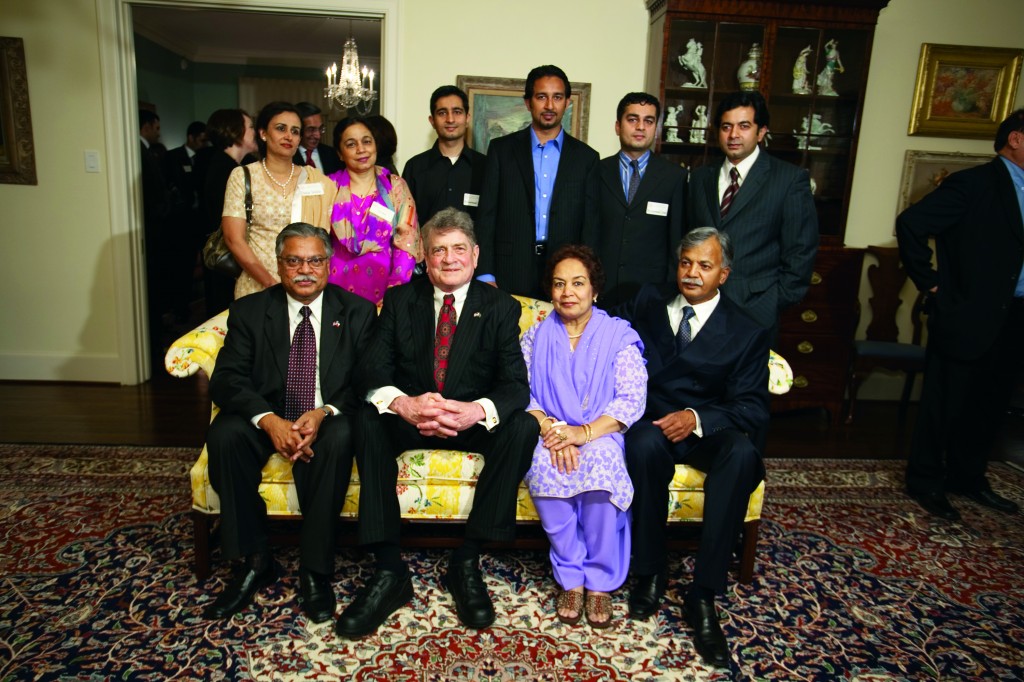 "The Charlie Wilson Chair in Pakistan Studies is expected to increase and formalize the role of Pakistani-Americans in the U.S. electoral and political system and the person selected as chair has to realize this great responsibility. Pakistan has been a trusted and great friend of the United States since its inception in 1947, and has made great sacrifices during the last 63 years for the free world during the Cold War, the war against the Soviet Union's occupation of Afghanistan and in the war against terror. —Iqbal Sheikh, president and CEO of CyberTex