Pioneering With A Pen
For creating the most vivid and vital portrayal of the American experience in microcosm, Creative Writing graduate Nora Boxer has won the $50,000 Keene Prize for Literature. Her story "It's the song of the nomads, baby; or Pioneer," was selected from 61 submissions in drama, poetry and fiction.
Laconic in style, the story unsentimentally evokes the artistic, old hippy, new punk eco-lifestyle in New Mexico. In a sharply evoked landscape of bare mesas and changing seasons, among a cast of characters ranging from the shallow and self-aggrandizing to the stoically compassionate, the pregnant heroine tries to make sense of her commitment to a life "off the grid."
"As we watch the devastating consequences of our oil addiction unfold in the Gulf of Mexico, Nora's story takes on particular resonance," says Elizabeth Cullingford, chair of the Department of English and chair of the award 
selection committee.
Established in 2006, the Keene Prize is named after E.L. Keene, a 1942 university graduate. Open to all university undergraduate and graduate students, the prize is awarded annually to the student who best illustrates the American experience.
Other finalists were Roger Reeves, Fiona McFarlane and Virginia Reeves.
---
New Titles
American Colossus: The Triumph of Capitalism, 1865-1900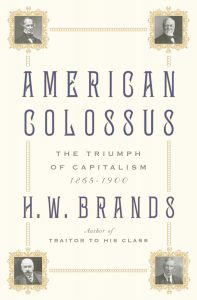 By H.W. Brands, the Dickson Allen Anderson Centennial Professor of History and Government
Doubleday, 
Oct. 2010
During the 30 years following the end of the Civil War, America as we know it began to take shape. The population boomed, consumption grew rapidly and the national economy soared. In "American Colossus" Brands provides a historical account of America's transformation into a land of consumerism and massive industry. Chronicling the efforts of such tycoons as Andrew Carnegie, John D. Rockefeller and J.P. Morgan, Brands describes how 19th century American capitalists altered the shape of America's economic landscape.
---
Race, Sport and Politics: The Sporting Black Diaspora

By Benjamin Carrington, assistant professor of sociology
Sage, Sept. 2010
Why do people commonly assume African Americans dominate professional sports? How did golf pro Tiger Woods and tennis stars Serena and Venus Williams become pioneers in sports history? These are some of the questions Carrington grapples with in his new book "Race, Sport and Politics." Presenting a postcolonial overview of sport's role in enforcing racial stereotypes, Carrington shows how the industry of sport changes ideas about race and racial identity.
---
The Troubled Union: Expansionist Imperatives in Post-Reconstruction American Novels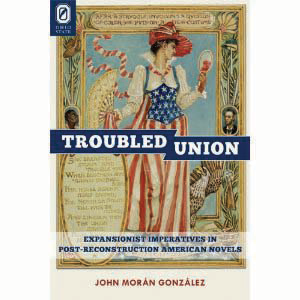 By John Morán González, associate professor of English
Ohio State University Press, Sept. 30, 2010
In "The Troubled Union," González presents a historical account of post-Reconstruction novels. Combining a literary analysis with cultural studies, González highlights the importance of the domestic novel form, with its emphasis on women's self-representation, and the revolutionary plot of courtship and marriage. The book includes dramatic narratives from such authors as Henry James, Helen Hunt Jackson and 
María Amparo Ruiz de Burton.
---
What Can You Say: America's National Conversation about Race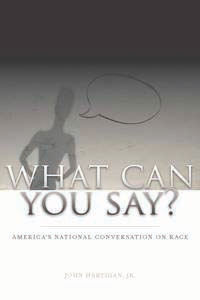 By John Hartigan Jr., professor of anthropology
Stanford University Press, June 2010
"What Can You Say?" examines the rhetorical maze of racial discourse in contemporary American culture. Drawing on headline news stories — from President Obama's historic election, to protests surrounding the Jena Six, to Don Imas' inflammatory remarks about the Rutgers women's basketball team— Hartigan shows how the dynamics of American culture continue to shift the contours of the national dialogue on race.
---
Muslim Women in War and Crisis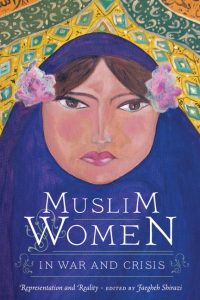 By Faegheh Shirazi (editor), associate professor of Middle Eastern Studies
University of Texas Press, June 2010
A collection of essays, this work highlights the diverse cultural viewpoints of Muslim women. The chorus of writers (including Shirazi) offer a glimpse into their daily struggles during a time of tremendous social upheaval. Drawing from essays, poetry, memoirs and news reports, the authors reveal a complexity of experience 
and thought 
that challenge 
Western clichés of 
Muslim women.
---
"A Basic Introduction to Biblical Hebrew" by Jo Ann Hackett (Middle Eastern Studies) Henderson Publishers, April 2010.
"The Waning of Materialism: New Essays on the Mind/Body Problem," co-edited by Robert Koons (Philosophy) Oxford University Press, May 2010.
"Dismantling Contemporary Deficit Thinking: Educational Thought and Practice" (Critical Educator Series) by Richard Valencia (Educational Psychology/Center for Mexican American Studies affiliate) Routledge, May 2010.
"Corinth in Context: Comparative Studies on Religion and Society" co-edited by Steven Friesen (Religious Studies) Brill, June 2010.
"Roman Law and the Legal World of the Romans" by Andrew Riggsby (Classics) Cambridge University Press, June 2010.

"Globalization and the Politics of Development in the Middle East Second Edition" co-authored by Clement Moore Henry (Governmet) Cambridge University Press, Sept. 2010.
"Beyond El Barrio: Everyday Life in Latina/o America" co-edited by Frank Guridy (History) New York University Press, Oct. 2010.
"Constitutional Identity" by Gary J Jacobsohn (Government) Harvard University Press, Oct. 2010.
"Combat et solidarité estudiantins: Témoignages de l'UGEMA 1955-1962,"a collection of interviews with French and Algerian leaders, by Clement Moore Henry (Government) Algiers Editions Casbah, Nov. 2010.