New video series taps university's expertise on illegal immigration, border violence
As Americans continue to debate immigration reform, border enforcement and Arizona's recent legislation, College of Liberal Arts experts are helping to shape the discussion through a unique online video series.
"Border Views," which debuted this summer, showcases faculty members discussing such topics as the history of illegal immigration, the unusual political alliances that have developed around this debate and the media's role in covering it.
The college has some of the leading Latin American studies scholars in the world. Videos featuring a different faculty member will continue to be posted each week through the November elections.
"We all know there's a 'crisis' in northern Mexico, in danger of spilling over into the U.S. But beneath the often sensationalist surface, questions abound," says Charles R. Hale, director of the university's Teresa Lozano Long Institute of Latin American Studies. "This series allows University of Texas at Austin scholars to share well-grounded research on such questions in hopes of generating informed debate on one of most intractable social policy issues of our times."
Highlights: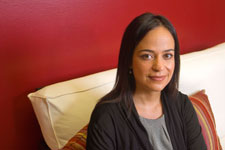 Mexican Manhood and Border Violence
"You see the old models of masculinity on the border and in Mexico shifting, especially for working class men, for men who live in poverty. They're not marrying at the same rate as they were before and at the same age. The forms of employment that they used to count on have changed. The industries have changed…. I think some men are resorting to violence as a way to preserve and retain their male status."
Cecilia Balli, assistant professor, Department of Antropology, Center for Women's and Gender Studies, Center for Mexican American Studies
The First Illegal Crossings in the 19th Century
"Chinese were determined to come to the United States to take advantage of increased economic opportunities here… and they figured out alternative routes. (Chinese) would disguise themselves as Mexicans. And so they would put on sombreros. They would hide their queues under their hat. They would wear ponchos and walk across the border. And that the Chinese could disguise themselves… was a big problem for the immigration bureau, and many Chinese managed to cross into the United States in 
this way."
Madeline Hsu, 
director, Center for Asian American Studies; associate professor, Department of History
The Media and Mexican Americans
"The stigma that we direct toward Mexicans who have come into the country without appropriate paperwork, we then manage to also direct to Mexican American communities often.And the media doesn't distinguish in ways that would allow us to develop policy that was much more useful."
Mercedes L. De Uriarte, associate professor, College of Communication, Center for Women's and Gender Studies
National Response to the Arizona Law
"The American social landscape has changed a lot over the last 15 years and that's a key ingredient in the reaction to the Arizona legislation….  All of a sudden in communities, you've got Mexican restaurants opening up, you've got people who are speaking Spanish…. And since communities are really kind of psychological organizers — they help structure identity, they help ground us in our sense of who we are — when you have major shifts in cultural settings or communities, it does affect peoples' sense of themselves and in some senses it can become very threatening or anxiety-provoking."
Ricardo Ainslie, professor, College of Education, Center for Mexican American Studies, Teresa Lozano Long Institute of Latin American Studies
---
University experts available to discuss border violence and immigration issues