Don Graham's essays explore Texas' storied history in film and literature
A vast land filled with sleepy small towns, sprawling pastures and gleaming urban skylines, Texas has an identity and mystique all its own. Just the word Texas conjures images of rootin,' tootin' cowboys, cattle drives, oil wells and big hair. But for those who know it well, Texas is more than a stockpile of stereotypes — it's a state of mind. In "State of Minds: Texas Culture and its Discontents," Don Graham, the renowned professor who occupies the J. Frank Dobie chair in literature, rounds up 19 of his essays about the most influential books and films that have captured Texas mythology.
From Larry McMurtry's revolutionary novel "Horseman Pass By" to J. Frank Dobie's contribution to the world of Texas letters, Graham describes how some of Texas' most prolific writers have defined the Lone Star state of mind to the nation, the world and to Texans themselves.
Never one to mince words, Graham offers his own personal take — humorous, salty and ironic — on some of the best and worst Texas films, including "Brokeback Mountain," "Red River," "The Last Picture Show" and "The Alamo."
When he's not teaching his popular course Life and Literature of the Southwest at The University of Texas at Austin, Graham writes essays — more than 100 over the past decade — about Texas' colorful history in literature and film. He recently sat down with us to talk about Texas' most influential literary giants, why moviemakers just can't get it right and his upcoming book on Lee Harvey Oswald.
In your book, you mentioned that Larry McMurtry's "Horseman, Pass By" is the Texas version of "Catcher in the Rye." How did this book, in particular, spark your interest in Texas fiction?
Back when I was a teenager, "Horseman, Pass By" was our "Catcher in the Rye," only it's a little cruder and rawer. McMurtry introduced taboo material in a manner that one can only describe as poetic. He really gave us a picture of the sexual language and practices of teenagers in Texas during the 1950s. It was a new book in Texas writing because it came from a youthful narrator talking about the complexities of life and the passions that drive young men. I was reading everything in those days and still am, but I knew this was something new in Texas writing.
Do you have a favorite Texas writer?
I can't choose a favorite, but I can say that Cormac McCarthy's presence in Texas writing has always been a great positive. I love to read his works and so do my students. On every page, he pays so much attention to language and style. There's energy in his prose. Not everybody responds to Cormac, but I think anybody who cares about good writing responds to him. Like Faulkner, Melville and Joyce (to a degree), Cormac is very funny. He captures the Texas language beautifully and his characters talk in a funny vernacular and sometimes in a profoundly insightful way.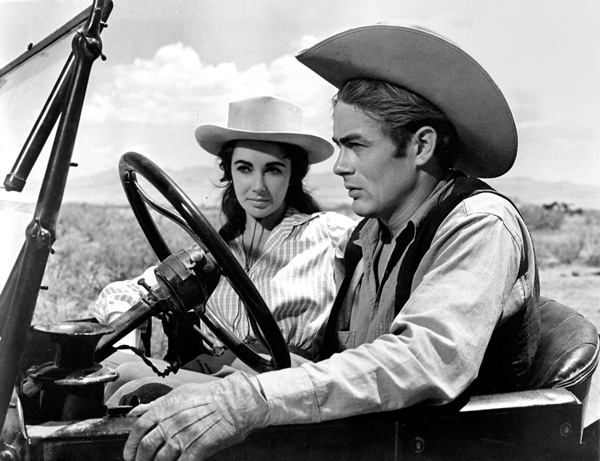 You mentioned in your book that Texas has loomed large in moviemakers' imaginations: large and largely inaccurate. Where are they going wrong?
Since "The Last Picture Show," I don't know if anyone is ever going to make another good film about small-town Texas life. Filmmakers just can't get it right. They have a whole lot of trouble making modern Texas seem interesting and vital instead of corny and stupid. "Hope Floats," for example, is your typical hokey movie set in a small Texas town. It could have been set anywhere because none of the interesting aspects of Texas were there. And the mother's syrupy Southern accent is a perfect example of how these films can't get the language right. There's a difference between Texas twang and a Mississippi Southern drawl, but filmmakers just don't seem to understand that.
Which films truly capture the essence of Texas culture?
Texas movies, typically the ones about the West, are superior. There's a deeper sense of history and a mythic quality to Westerns. If you're interested in good Texas movies, I recommend "Red River," "Hud," "The Last Picture Show," "Lone Star," "No Country for Old Men," and "The Three Burials of Melquiades Estrada."
Why, in your opinion, is "Giant" one of the most iconic Texas films?
For many people, "Giant" defined Texas. The film does a great job of capturing the immensity of the state. It addresses two very modern themes: racism and feminism. It's a critique in the treatment of Mexican Americans as separate and unequal, and it — surprisingly — portrays Elizabeth Taylor as a feminist. She represents both a criticism of Texas patriarchy and a grudging accommodation of Texas' provincial power. It's a movie with large ambitions to capture the iconic aspects of Texas life. Even if you didn't like "Giant" — the impact it had here and outside of the s tate was just enormous.
What would you like to see in the future of Texas filmmaking?
An important subject they're ignoring in Texas film is the history of South Texas in connection with Mexican Americans and ranches, and the conflict between the Mexican Americans and the Anglos. I don't know why they don't make those films.
In your chapter titled "Donnie Does Dallas," you said you've always been fascinated by the old '80s prime-time soap "Dallas." Why is this show so intriguing?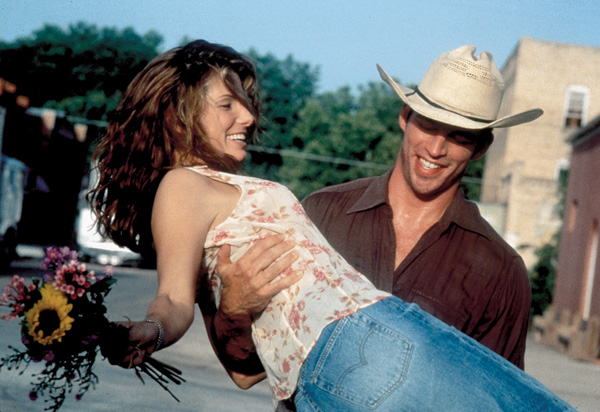 Texas was a big deal until the Kennedy assassination. And then suddenly the image of Texas was dark and negative. During that time, there was a series of films about right-winged extremist Texas oilmen who financed the killing of Kennedy. That was the case Hollywood wanted to make. But Dallas brought the movie myth of Texas back to center stage. The impact of Dallas is perhaps even greater or at least equal to "Giant" because it was broadcast to 80 countries all over the world. I've always been fascinated by the show because everything about it was completely wrong. I grew up 10 miles from South Fork in Collin County, which was a cotton-farming country, not a ranching country with oilmen.
What do you hope your students in your course Life and Literature of the Southwest — and your readers — will take away from your critiques of Texas cinema and literature?
I find that the number of students in my class (the one J. Frank Dobie invented) who have some inkling of who Dobie was has dropped to nil. He was a hugely important cultural figure because he called attention to the significance of Southwestern literary culture. That's the very premise this book is based upon.
The South is another region that has tremendous authority and respect. But Southwestern and Western writing has never earned that kind of automatic prestige. Dobie was the first to really make the case that not all important and interesting writing comes from New England and that Texas life and culture is worthy of artistic attention. Here's one of my arguments: We read what Yankees write, why don't they read what we write?
Do you have any new books in the works?
My next book is going to be about Lee Harvey Oswald. While teaching my class, I realized that 1963 is ancient history for generations of Americans today. So I'm going to recapture what Dallas was like at that time and focus on writing something new and interesting about that era.
ABOUT THE AUTHOR: For more than 30 years, Graham has written extensively on Southwestern American literature, film and history. His books include "Cowboys and Cadillacs: How Hollywood Looks at Texas," "No Name on the Bullet: A Biography of Audie Murphy," "Kings of Texas: The 150-Year Saga of an American Ranching Empire," and "State Fare: An Irreverent Guide to Texas Movies." Graham is also a past president of the Texas Institute of Letters and a writer-at-large for Texas Monthly.
PHOTO OF DON GRAHAM. PHOTO BY SARAH LIM