History Comes Alive Through New Partnerships
The Department of History has been reaching out to even more readers through two new collaborative projects. A new website, Milestones, produced together with historians at The Ohio State University, is a partnership between Not Even Past and Ohio State's Origins. Each month historians at the two universities will publish articles about historic events that occurred during that particular month or mark important anniversaries.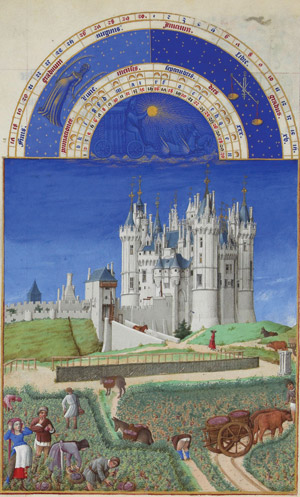 The inaugural September issue of Milestones was designed and written by Ben Breen, a history graduate student at The University of Texas at Austin. Breen wrote about the 5,000- mile transnational trek of Castilian diplomat Ruy Gonzales de Clavijo along the Silk Road and his arrival in Samarkand in September 1404. Upcoming articles include the 1912 presidential elections, the Soviet launch of the Sputnik satellite, Andy Warhol's painting of a Campbell's Soup can, and the first voice recording.
Joan Neuberger, editor of Not Even Past, is excited about the possibilities for sharing the love of history through new digital technologies: "The Internet lets us bring great historical writing on both the famous and obscure to a larger audience than ever before. Working with historians at other universities seems natural when using the Web because it lets us connect in new ways with an even larger audience."
Not Even Past has also developed a partnership with the Texas State Historical Association, posting winners of middle school and high school competitions conducted in conjunction with Texas History Day.
Students complete historical research projects in five areas: research papers, websites, performances, documentaries and exhibits. The student work can be viewed at the Not Even Past "Students" link.
"The young historians did some superb original research in a wide variety of very interesting topics and they presented their research in quite sophisticated visual forms," says Neuberger. "We have a lot to learn from our youngest historians as well as from our own graduate students, who are so comfortable using new digital platforms."
Read more about Not Even Past or Milestones.