The Botswana Study Abroad Program gives undergraduate and graduate students an opportunity to spend their summer exploring climate change, ecosystems and human dynamics in the heart of Southern Africa.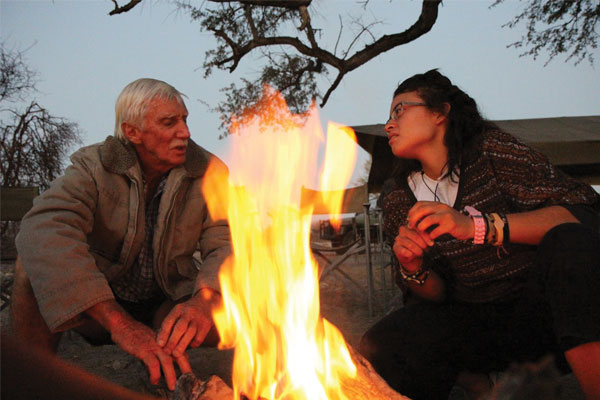 From dawn to dusk, students spend hours sampling soil, identifying species and observing wildlife and local culture. From leopard sightings in Modisa to San Bushmen walks in the Kalahari, students enjoy a wild summer while getting field experience and college credit.
The popular course was designed by Thoralf Meyer, lecturer and research affiliate, and his wife Kelley Crews, associate professor; both from the Department of Geography and the Environment.