South By Southwest is over for another year and two liberal arts students had festival experiences that were not only entertaining, but also helped them establish themselves in their fields.
Lily Parish, a rhetoric and writing senior, got the opportunity to experience SXSW Interactive through the rhetoric and writing department's professional development scholarship, which is awarded yearly and allows the recipient to attend Interactive with all expenses paid.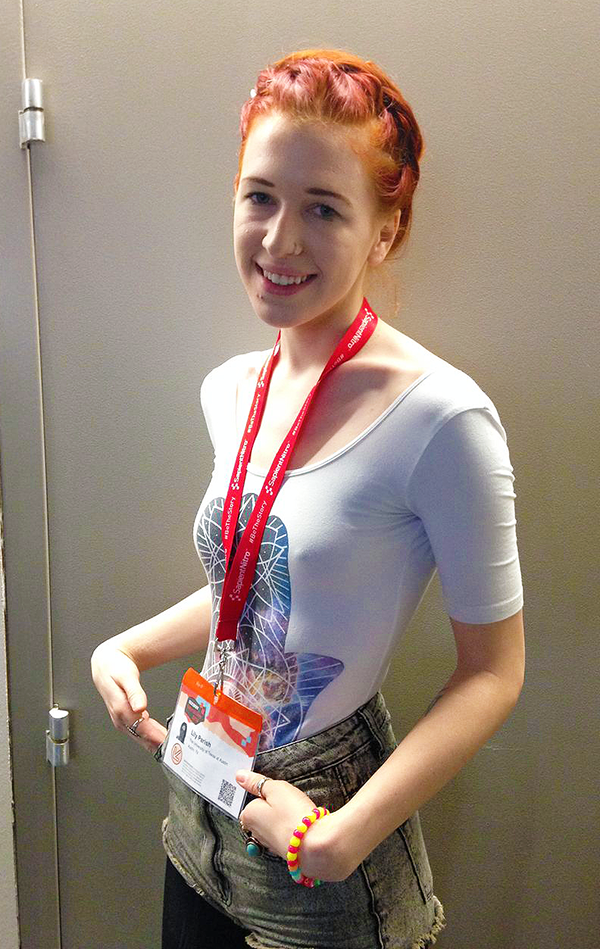 Attending SXSW Interactive has been an ongoing pursuit of Parish's – she applied for the scholarship in previous years and was never selected. Her final chance before graduation made her all the more determined to win. She employed her "best rhetorical powers" on the application's essay on why attending SXSW would benefit her professionally and it paid off – she got the scholarship.
"I am really grateful to have had the opportunity to go," Parish says. "I felt proud to tell people that I was from UT. It was all a very fun, engaging and educational experience for me."
Parish transferred to UT from Mount Holyoke her sophomore year because she missed the lifestyle and freedom of living in Austin. She originally intended on majoring in radio-television-film, but after learning more about rhetoric she decided to focus on the storytelling aspect of film.
In November of 2012, Parish started Protea Productions, a digital storytelling and film editing company, with the help of the Liberal Arts Career Services entrepreneurship program. Through the company Parish works with her father, a colorist in Austin, as well as small business owners and other filmmakers. She's currently working on a documentary on the Broken Spoke.
The potential to grow her business was the main motivation behind Parish's desire to attend SXSW Interactive.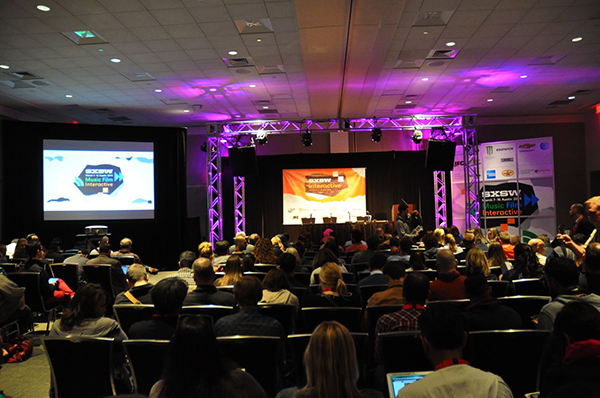 The majority of her time at Interactive was spent in different panels, many of which involved discussion on immersive storytelling across platforms. Through them, Parish learned about industrial trends and tips for being successful as a digital storyteller in the future.
Other highlights of her time at SXSW include the official Interactive after parties, a panel with actress, writer and producer Mindy Kaling and a keynote delivered by astrophysicist Neil deGrasse Tyson.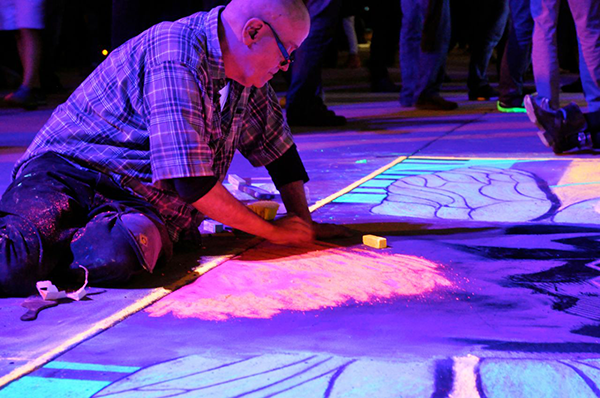 "A lot of the panels I went to centered on building one's business, brand, product, writing, self, etc. with as much honesty and kindness as possible," Parish says. "It was empowering to hear that the ultimate trend these days lies in being a quality person."
Tayla Ridley, a history junior from Orange County, Calif., saw SXSW Music from an insider's perspective.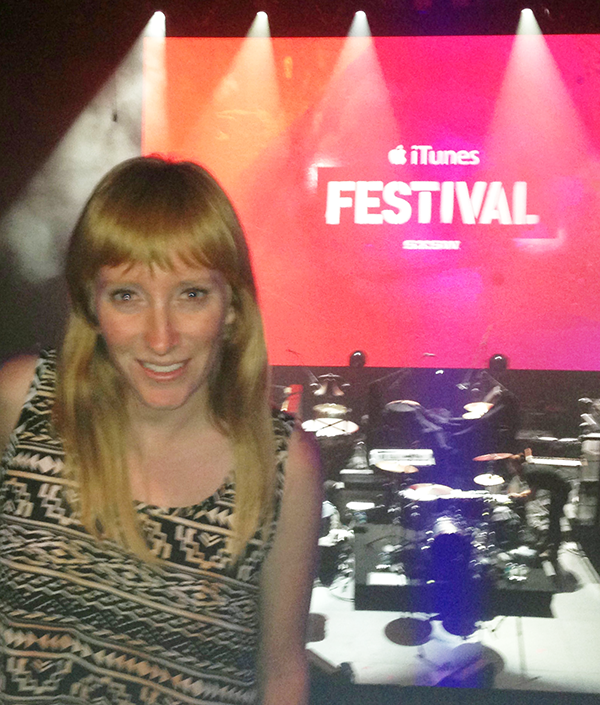 Passionate about pursuing a career in the music industry, Ridley was determined to find internships that could give her the hands-on experience she needed. With internships with an independent record label in California and a country music management company in Austin already under her belt, last fall Ridley applied to and received an open internship position with the SXSW team.
Ridley is a music marketing & web content intern two and a half days a week for SXSW. During a typical day, she composes content for social media, tracks trends and traffic to social media sites and contributes blog posts about SXSW artists to the SXSW and SXSWfm web pages. Additionally, she listens to music that artists and bands send the SXSW team, which helps her stay "in the know" about upcoming artists and all things music.
In conjunction with her internship, Ridley is enrolled in a liberal arts internship course. LA 320wb is a three-credit, web-based course designed to complement students' internship experiences, fostering analytical, interpersonal and communications skills. Students enrolled in the course complete journals, reports, papers, resume writing and evaluations of their internships. Upon completion, the course fulfills upper division elective credit requirements.
"The internship is a great resume builder," Ridley says. "But more importantly, it has helped build my music writing skills and knowledge of the industry. SXSW has opened my eyes to every genre of music and how – even though SXSW music festival only happens for one week out of the year – it takes 365 days to make it happen."
"If anything, this internship has solidified my decision to work in the music industry and inspired me to continue researching artists and bands and writing about them," she adds.
As an intern, Ridley received a coveted SXSW platinum music badge, which gave her access to all official SXSW music events. She saw performances by acts like Coldplay, Banks, Imagine Dragons, B.o.B. and Big Freedia. She was also able to meet some of her favorite bands, including The Neighbourhood and The 1975.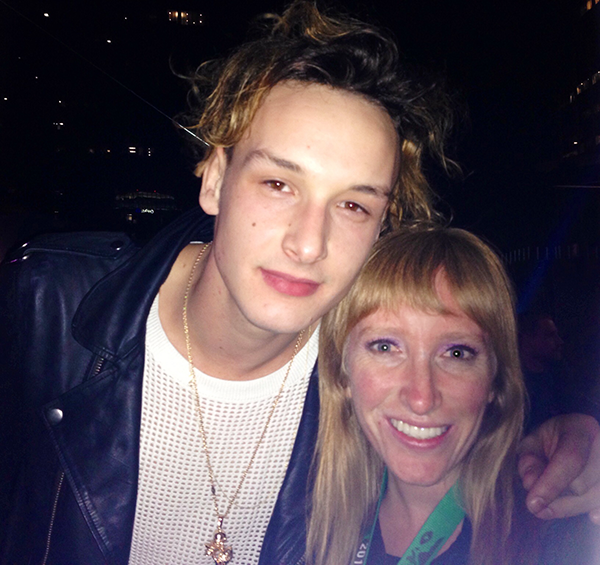 Ridley also attended high-profile parties sponsored by Spin and Rachel Ray during the festival. The latter included an up-close-and-personal performance by the first band that made Ridley fall in love with the art of music and performing – Green Day (appearing at the event as Foxboro Hot Tubs, their garage rock side project.)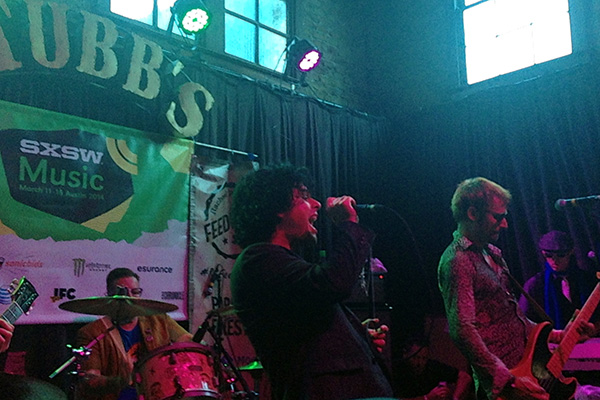 SXSW was just as much of a learning experience for Ridley as it was entertaining. She went to a music panel by G-Eazy, one of her favorite rappers, where he emphasized the importance of his college education to his success in the industry.
Ridley also ran into Tobi, one of her favorite music bloggers who has radio shows on iHeart Austin, alt radio in Los Angeles and another in England. Tobi had an in-depth conversation with Ridley and took her to a showcase on Rainey Street with bands she thought she should check out. After the show, Tobi gave Ridley her contact information so they could stay in touch and Tobi could provide career advice.
Now that the 2014 festival has come to an end, Ridley will return to her daily routine at the SXSW office and begin planning for next year. But her experience has made a lasting impression.
"SXSW was insane," Ridley said. "I had such a blast – I lived and breathed music all week. SXSW is a great example of how music brings people together. I am so happy and proud to be a part of the SXSW team."