The 2014 Lozano Long Conference in February focused on the "revolutionary decades" in Central America (1970 through 1990), bringing together scholars from the United States and Central America. Several speakers and panelists offered first-hand perspectives on revolutions in Nicaragua, Guatemala and El Salvador.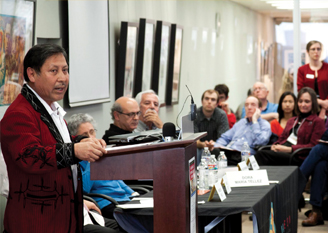 One objective of the conference was the acquisition of documentary materials—personal papers, political broadsides, photos, clippings, music—related to a number of crises in Central America.
It is the hope of LLILAS Benson Latin American Studies and Collections that future contributors will recognize the richness of the collection and its potential to become the world's foremost repository for materials related to Central America in the late 20th century.