Graduation is right around the corner and Liberal Arts Career Services is holding Job Search Boot Camp to help students prepare for life after college.
The boot camp, scheduled for May 14 at 12 p.m., is a 2 ½ hour intensive job search training workshop to help liberal arts majors identify and understand the unique skills they bring to the job market.
The event helps students understand how to craft compelling resumes, explore various job search resources and promote their academic and professional interests and strengths to recruiters. It also trains students to improve their interviewing and networking skills.
LACS recommends that each attendee bring along a pen and notepad and be prepared to take lots of notes. Students are also welcome to bring along their resumes and cover letters to use as a reference during those components of the workshop.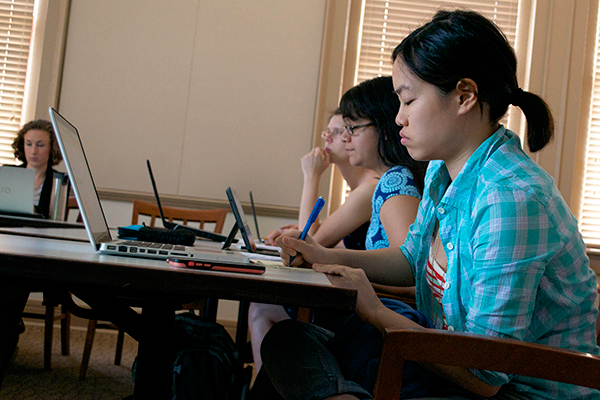 "The boot camp is a great way for students who have just graduated or are graduating soon to jump-start their job search process," says Hon Lam, a LACS career coach. "It offers a quick and easy way to get the important information they need to get started in one afternoon. Furthermore, we introduce students to their job search secret weapon: the career coach at LACS who will help them throughout the process."
Students are encouraged to make an appointment with a career coach after the event in order to strategize their specific job searching approaches. LACS is open for career coaching all summer and continues to offer services to liberal arts students for up to a year after graduation.
To RSVP to Job Search Boot Camp, click here.
Photo credit: MCRD, Parris Island, SC / Flickr