Living and working in the capital of Spain for 10 weeks is one way Spanish majors can stay sharp over the summer.
Megan Palombo, a Spanish and advertising senior, traveled more than 5,000 miles to intern at the U.S. Embassy in Madrid, Spain. This summer, she was able to increase her knowledge of foreign affairs, form friendships with locals, explore Madrid and travel throughout the country.
Read more about her experience below. To find out more about interning abroad, visit Liberal Arts Career Services.
How did you end up interning at the U.S. Embassy in Madrid?
I applied online through the U.S. Department of State and when I had the offer of working in D.C. or Madrid, I chose Madrid because I love to travel. I also studied abroad in Barcelona last summer, so I knew I would love Spain.
What was your role as an intern? What was the average day like?
I was an intern in the political section of the embassy. Every day, I would read through the main Spanish newspapers and summarize the important political events that happened each day and send it to D.C. After that, it would depend on the project I was working on during that time. One of my projects was to gain more information about human trafficking, so I met with NGOs, government organizations and nonprofits to discuss the problem of human trafficking in Spain and then I wrote a cable on it.
What was your more memorable moment of the summer?
It was really interesting to be in Spain on the day that Juan Carlos (who was king for 39 years) abdicated in favor of his son. The President made an announcement on TV in the morning and then everyone was talking about it. The TV and newspapers had lots of pictures of the Royal family in the following weeks and lots of Spanish flags were posted all over city.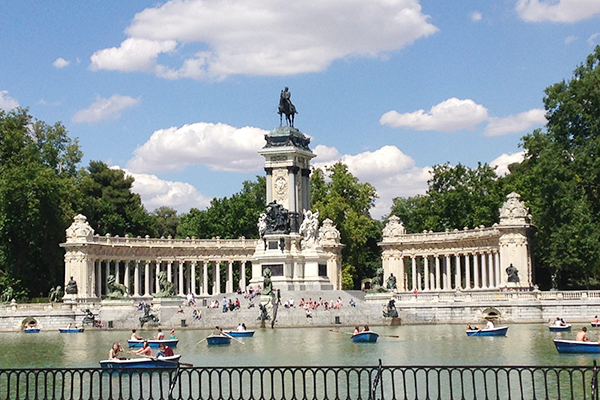 What kind of things did you do outside of your internship this summer?
I got to know Madrid and Spain really well. I visited all of the museums and I went to the opera. I was also able to travel a lot within Spain to Seville, Toledo and Pamplona.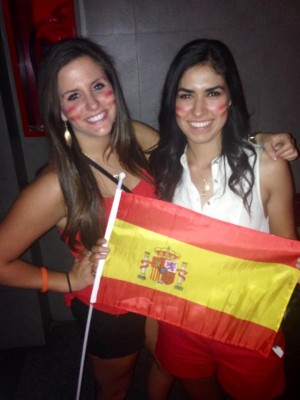 What was your favorite thing about Madrid?
I loved that Madrid was a city with a lot of young working people and everyone was very friendly. It was a great city to work and live in. We met a bunch of locals; some of the other interns lived with Spanish students and there are also Spanish citizens who work at the U.S. Embassy, so overall I was able to meet a wide variety of people.
What are your post-graduation plans? Did your summer experiences solidify these aspirations, or were you inspired to pursue a different path?
I am still figuring out my post-graduation plans. My summer at the U.S. Embassy confirmed my love to travel and interest in foreign affairs, and it is something I am considering for post-graduation. However, being a double major, I am looking at multiple paths, so I am keeping my options open.