The Teaching English to Speakers of Other Languages (TESOL) summer course is providing students with internship opportunities in Querétaro, Mexico and Daegu, South Korea.
UTeach-Liberal Arts founded the program in the summer of 2013 based on the recommendations of liberal arts students and graduates who expressed interest in a course that would allow students to go abroad and teach English.
Students participating in the program spend 6 weeks interning in Mexico or South Korea, polishing their teaching skills and developing their fluency in the local language. After completing the program, participants not only receive college credit, but also a UTeach-Liberal Arts Certificate of TESOL Training.
"UTeach-Liberal Arts is a first-rate teacher preparation program. Our faculty and staff have won national awards and we believe in the program," says Richard Flores, senior associate dean in the College of Liberal Arts. "Our goal with the TESOL course is to reach out across campus to UT regional and students who want to teach English abroad and provide them with the skills they need to be successful."
Taylor Flanagan, an Austin Spanish teacher and 2012 Spanish alumna, returned to UT Austin for the summer to study in Querétaro.
In the Q&A below, Flanagan talks about how the experience helped her grow as an educator, a student and a person.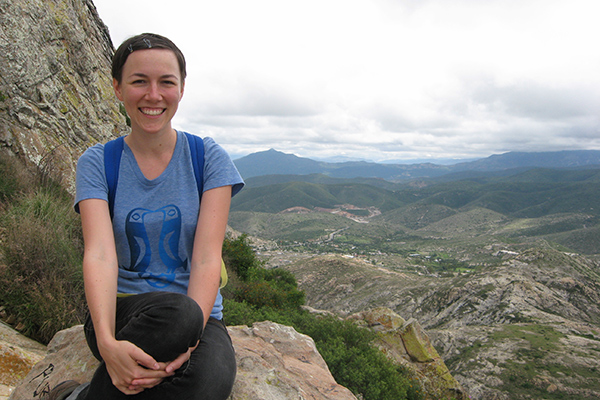 How did you get involved with the program?
I heard about UTeach through my advisor and then sat down to talk about my options with Eric (Bowles, assistant director of the UTeach program).  It sounded like a good way for me to explore my interest in teaching. So, I signed on for UTL 101 right away.
Where did you intern and study this summer?
I interned as an English teacher at the Instituto Tecnológico de Querétaro and studied Spanish (Mexican culture, conversation and literature) at the Centro Intercultural de Querétaro, in Mexico.
What was your role as an intern? What was the average day or week like?
Each day I would have breakfast with my host mom and walk to the bus stop.  Then I would take the bus to the Instituto Tecnológico de Querétaro (ITQ), to observe a college English class from 8-10.  During that time, I would grade papers, circulate the room, answer questions and work with students on their pronunciation.
Then, from 10 to 12, I co-taught an English class with a fellow TESOL intern.  This class was for professors and staff at the ITQ who wanted to improve their English over the summer.  I was a little intimidated at first—due to the age and experience gap—but our students' dedication and focus helped ease my nerves and I soon felt very at home teaching them.
After our English class, I tutored students from my cooperating teacher's class for half an hour or so.  This was one of my favorite parts of the day because they would come to me with really interesting questions and it was like a challenging puzzle to figure out how to explain it in a helpful way for that particular student.  It was also nice to work with the students outside of the classroom.
After tutoring, I had a few hours to bus and walk home, take a nap, eat lunch with my family and Skype with my husband.  Then I would get together with my co-teacher and we would plan the next day's lesson.  After planning, we all had Spanish class from 5 to 7.  Our group was divided into two classes: Spanish Basics with Luis or Mexican Culture, Literature and Conversation with Fabiola.  Our teachers were really wonderful and the classes were invaluable.
Then at night, if we weren't too exhausted, we would go out and explore the city, go dancing, and even do some karaoke.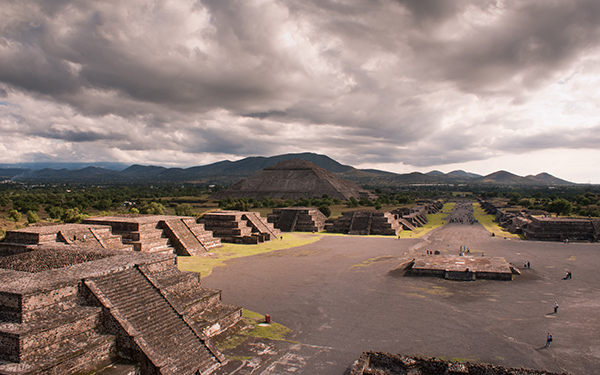 What was your most memorable moment of the summer?
Climbing the pyramids in Teotihuacan was a big deal for me because I am afraid of heights and the steps were extremely steep.  I almost decided to wait at the bottom for my classmates, but I am so glad that I didn't.  Being up at the top was so beautiful and it was really amazing to see all the pyramids from above and imagine the town when it was still brightly painted and surrounded by white rocks.  I bet it was spectacular.
Also, I had an absolute blast singing "Bidi Bidi Bom Bom" in a karaoke bar.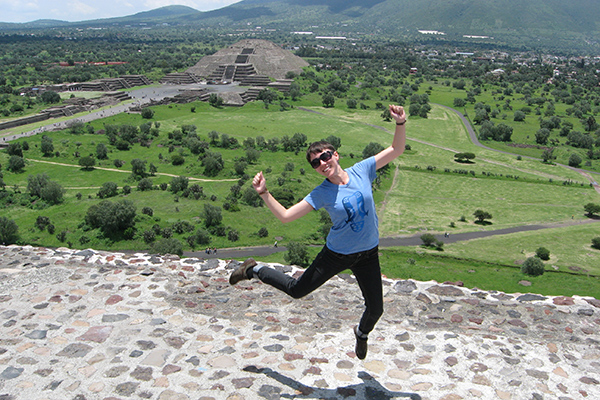 What kind of things did you do outside of your internship?
Each weekend we went on a different excursion: Peña de Bernal, the pyramids in Teotihuacan, Mexico City, Xochimilco, San Miguel de Allende, a water park in Tequisquiapan, Guanajuato.  We saw a lot and stayed very busy.
I also did an independent project of my own.  The last week of the internship I interviewed some of my Mexican students, teachers, host family and friends to get listening materials and cultural perspectives to bring back to my Spanish students here in Austin.
What are your post-graduation plans? Did your summer experiences solidify these aspirations, or were you inspired to pursue a different path?
I am a Spanish teacher and actor here in Austin. I love my job and I do not see myself switching to teaching English any time soon. However, this experience has inspired me to consider doing some volunteering with organizations like Casa Marianella as an English tutor.
For more information about the TESOL internship abroad program, click here.