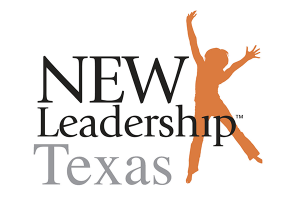 Women have come a long way since the mid-20th century. They're surpassing men in college enrollment, in voting booths and in the general U.S. population. Yet while women have been making great strides in the past few decades, they still have a long way to go in the political sphere.
Currently, women hold just 18 percent of seats in U.S. Congress, 23 percent of statewide elective executive offices and 24 percent of seats in state legislatures. And only five out of 50 states have a female governor, according to a report from Rutgers University's Center for Women and Politics.
To help bridge this significant gap, UT Austin's Center for Women's & Gender Studies has brought the national NEW Leadership™ program to UT Austin for its third consecutive year. The non-partisan summer institute, established at Rutgers University, is designed to empower more women—especially women of color—to participate in political leadership roles.
Open to students enrolled in colleges and universities across Texas, NEW Leadership™ Texas offers an array of interactive workshops, leadership seminars and field trips to public offices and landmarks across Austin. Room and board is folded into the $500 application fee, which students must raise on their own from their college or university using their personal campaign initiatives.
This unique experience gives students of all socioeconomic backgrounds the chance to learn about the inner workings of lawmaking, and to meet with prominent women who are shaping public policy in Texas as elected officials, community leaders and issue advocates, says Nancy Ewert, program coordinator at the Center for Women & Gender Studies.
"The faculty members serve as role models and mentors, illustrating the challenges that women leaders face as well as the opportunities they encounter to make a difference," Ewert says.
Program participant Angell Kim said she left the summer institute with a strong network of friends who all share one common goal: to make a change in the status quo of U.S. politics.
"At first I was worried that this would be a competitive environment," says Kim, who earned her B.A. in International Relations and Global Studies from UT Austin in spring 2014. "But I found that we were all looking for similar opportunities. I'm so thankful for having the chance to meet so many supportive women, and I really feel that I have gained some strong friendships."
The relationships students build in the program will undoubtedly benefit their future careers, says faculty mentor Maria Luisa "Lulu" Flores, who received her law degree from UT Austin in 1980.
"Comradery and networking is a common theme with the participants. The contacts they make at this stage – and every stage in life – is going to continue to build," says Flores, who attributes much of her 30 years of success as a lawyer to her former boss Irma Rangel, the first Mexican American woman elected to the Texas Legislature.
"Working for the first Latino woman in the Texas House was a big impetus for me to enter the policy arena," says Flores. "I could see there was a higher need for women in politics."
To pay it forward, Flores stays on site at the residential halls as a faculty mentor, offering the group of 25 students guidance whenever they need it. After meeting with the students and learning about their future ambitions, she says she feels great hope for the next generation of political game changers.
"I learned a lot from these new young leaders," says Flores. "With new technology comes a new level of sophistication in learning. I was impressed by their ability to attain and share knowledge. Each of them had a distinct personality and an eagerness to develop the skills needed to succeed in whatever sector they choose to work."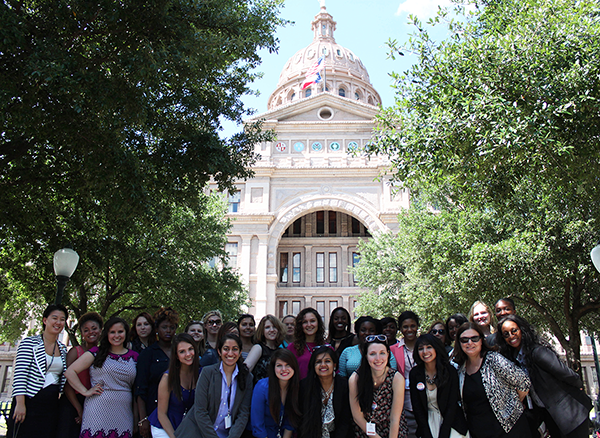 Among the many skills Kim acquired from her experiences in the six-day program, she says she will never forget the lessons she learned about speaking up and asking questions.
"This was a genuine learning experience because in life you have to be attentive to other people's perspectives and articulate your viewpoints diplomatically," Kim says. "I became more open minded, and learned how to listen, when to speak up and ask questions, and how to stand my ground when I needed to."
Flores says the program shows great promise in motivating more women to push the gender envelope and pursue powerful positons in politics and beyond.
"We need the trailblazers who can break down those barriers and tear down old belief systems, and show that yes, in fact, women can do this and do it well," Flores says.
Click here for more information about how to apply to NEW Leadership™ Texas. The Center for Women & Gender Studies must raise funds every year to host the program. If you are interested in donating, please contact Nancy Ewert, CWGS program coodinator, at newert@austin.utexas.edu.