The Department of Sociology celebrates its 100th anniversary this year, and looking back at the department's many achievements during the past century, this is a milestone worthy of a big celebration. In addition to its top national rankings, the department is home to an impressive number of eminent social scientists and notable alumni —from Charles Wright Mills, whose seminal works including The Sociological Imagination and The Power Elite advocated for social change, to Ali al-Wardi, a renowned social history scholar known as the "founding father of Iraqi sociology."
In September, Terry Sullivan, president of the University of Virginia, joined the celebration at a campus event, where she shared her past experiences as a sociology professor, department chair and former vice provost at UT Austin. She is one of the many sociologists from the department who are exemplifying the university's mission to change the world.
To pay homage to the occasion, we gathered some thoughts from a few longstanding sociology professors about how their experiences in the department have greatly enhanced their lives—personally and professionally.
When I graduated from UT with my B.A. in Plan II Honors and moved to California for graduate school 20 years ago, I had no idea if the sociology department was good or bad.  All I knew was that it was home. When I eventually got my Ph.D. in sociology from Stanford University and started my career, I was gratified to know that the department was held in the highest esteem across the world. It is wonderful to know that something you think is special is viewed by others as special. When I got back home, joining the department as a faculty member in 2001, I understood even more that this was a special place. Stimulating, nurturing, supportive, and challenging are just a few ways to describe the Department of Sociology at UT—no wonder we are one of the highest ranked departments on campus.
—Robert Crosnoe, the Elsie and Stanley E. (Skinny) Adams, Sr. Centennial Professor in Liberal Arts and department chair and faculty associate in the Population Research Center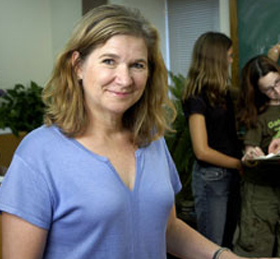 For me, the department anniversary celebration was a feel-good event. It was wonderful to see some of the emeritus faculty and alumni, and I am honored to be part of our community of scholars. In fact, I hadn't realized the department had such a rich history, and hearing about it made me proud.
Terry Sullivan's delivery of the keynote address was especially poignant for me. I took a course with Terry as a graduate student at the University of Chicago, and she hired me at UT when she was the department chair. Terry described her career beginning at UT as an assistant professor, and many of us shared this history in that we also started our careers here. Sociology at UT is exceptionally nurturing of early career scholars and it shows in the track records, career progress and loyalty of everyone from our assistant professors and students. Our faculty are intellectually curious, engaged, and prioritize mentoring and supporting early career scholars. We excel at growing talent.
UT Sociology has breadth—faculty study many different social problems using different methodologies— and excellence that provides resources for us all to approach research problems more creatively. We also benefit from our place in a world-class university and a thriving state. An important part of creativity and originality is the synthesis and building on findings, ideas and approaches that have made an impact through excellence. Because UT Sociology has a rich history and values career development—and because of its position in a strong university and state—it has been a place for me to grow a career. I'm not alone. Terry Sullivan described research that she conducted here that benefited from UT Sociology and from her colleagues in the law school, and there are many more examples.
We have a rich and strong foundation. It's time to look forward to the next 100 years!
—Chandra Muller, the Alma Cowden Madden Centennial Professor & Ashbel Smith Professor and faculty associate of the Population Research Center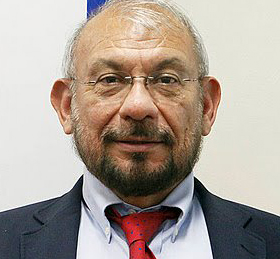 The department's 100th anniversary is an important milestone because it marks many important contributions to society by many of the students who have benefitted from the teaching and research training. Graduate students who obtained their doctoral degrees in the department, for example, have taken faculty positions at many universities in the United States and abroad, literally across all world regions.
I have personally benefitted from the department by receiving research training during my doctoral studies in the fields of migration, race and ethnic relations and bureaucracy. It was a privilege to study under some of the leading experts in these fields. These included Harley Browning, Joe R. Feagin, and Gideon Sjoberg, among others. The training I received enabled me to establish an exciting and rewarding career in policy-related research concerning U.S. immigration. Working with other former graduates from the department, I have participated in collaborative research producing first-ever studies regarding migrant deaths at the U.S.-Mexico border and large-scale deportations.
The findings and policy implications of these studies have attracted congressional committees, which have invited me to present congressional briefs. With the research springboard I obtained in the department, my research exploration now extends to different countries and continents. The benefits I have obtained continue into the present, as I am now a faculty member and have the privilege (and joy) of providing research training to some of the brightest young minds from countries throughout the world.
—Nestor Rodriguez, professor of sociology and faculty associate of the Population Research Center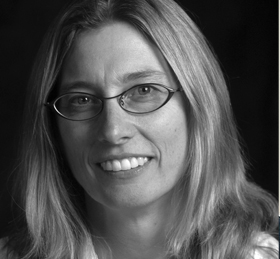 Reaching the 100-year milestone reminds us of how far we have come as a department. When President Mezes hired Albert Wolfe, the first sociology professor at UT, he reputedly warned him that certain subjects—such as politics, race and sex—were taboo at Texas. Nevertheless, the very first dissertation produced in the department was a study of Texas women! As a gender scholar, I am proud of our many accomplishments. The department has produced many cutting-edge studies on topics including gender and immigration, women in politics, sexual violence, workplace discrimination, and LGBT families. Sociology students leave UT with a clear understanding of gender inequality and a commitment to social justice. Over the 25 years of my career at UT, I have witnessed our graduates making important contributions to government, nonprofits, corporations and academia. Our work may occasionally break taboos, but what started here a hundred years ago has changed the world.
—Christine Williams, professor of sociology and faculty affiliate of the Center for Women's and Gender Studies
Image of Chandra Muller by Marsha Miller
Image of Christine Williams by Marsha Miller
Image of Robert Crosnoe by Christina Murrey