Turn to the op-ed pages of any major newspaper, and you'll see how writers are wielding the power of the written word to keep people honest, to speak out about injustices, to shake readers out of apathy. You're also likely to see the article was most likely written by a man.
Only 10 to 20 percent of women publish opinion pieces in top national publications such as the New York Times, USA Today and the Wall Street Journal, according to a 2012 Byline Report from The Op-Ed Project, a national initiative that teaches professors how to give academic research a voice in public forums.
As for newsroom journalists, only about 13 percent are racial minorities, and 38 percent are women, according to a 2013 report from Media Matters for America.  The report also shows that leadership positions in U.S. newsrooms are comprised mostly of white males.
To help broaden the range of voices in print and online news media, The Op-Ed Project- Public Voices Thought Leadership Fellowship Program has set up shop at The University of Texas at Austin under the coordination of African and African Diaspora Professors Daina Ramey Berry and Cherise Smith.  They have enlisted the expertise of more than 20 scholars, predominately women of color, from across the university.
Throughout the 2014-15 academic year, the faculty fellows—both men and women—will work with veteran journalists on editorials for a variety of news platforms. UT Austin is among several top universities—including Stanford, Yale, Princeton, Dartmouth, Columbia, Emory and Northwestern—that have used this program to increase the public visibility of their academic activists.
Since the program was launched last fall, the fellows have published more than 60 articles in local and national publications – including Ebony, US News & World Report, the Washington Post and Christian Science Monitor.
Here are just a few samplings of editorials addressing past and present race-relations issues affecting African Americans in the United States – from troubling cases of police brutality, to Hollywood's progress toward racial inclusion, to the black-white wealth gap.

Jennifer Wilks, Departments of English and African and African Diaspora Studies
On the significance of Hollywood's first Black Orphan Annie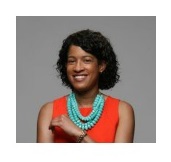 Like a younger, more innocent Carmen, Annie is a figure that transcends culture, time, and place. Just as opera's most notorious heroine has surpassed the 19th-century French context in which she was born, so Little Orphan Annie has had a wide-ranging life since her birth in the Depression.
Whereas Carmen became a cultural fixture through her transition from the pages of a magazine to the world's opera stages, Annie became everyone's favorite orphan when Harold Gray's comic strip inspired the Tony Award-winning musical. And as Carmen has her musical signature, the sultry aria known as the "Habanera," so Annie has her trademark song, the sunny anthem "Tomorrow." Read the full article in the XO Jane.
Daina Ramey Berry, Departments of History and African and African Diaspora Studies
On slavery in America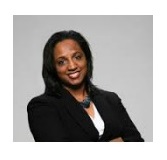 People think they know everything about slavery in the United States, but they don't. They think the majority of African slaves came to the American colonies, but they didn't. They talk about 400 hundred years of slavery, but it wasn't. They claim all Southerners owned slaves, but they didn't. Some argue it was a long time ago, but it wasn't.
Slavery has been in the news a lot lately. Perhaps it's because of the increase in human trafficking on American soil or the headlines about income inequality, the mass incarceration of African Americans or discussions about reparations to the descendants of slaves.  Read the full article in The Conversation.
Eric Tang, Department of African and African Diaspora Studies; faculty fellow of the Institute for Urban Policy Research, and Analysis and the Division of Diversity and Community Engagement
On Austin's declining African American population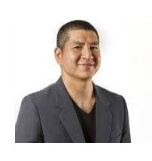 How do we make sense of the fact that America's most progressive cities, the ones that cherish diversity, are losing African Americans? And that the most conservative places are doing the opposite?
Between 2000 and 2010, cities like Austin, Chicago, Washington D.C., San Francisco—places that vote majority Democrat, consider themselves socially and culturally progressive, and boast racial diversity—all lost unprecedented numbers of African Americans. San Francisco, for instance, saw a staggering 20.4 percent loss in its African American population between 2000 and 2010. Chicago and Washington D.C. also experienced double-digit losses. Read the full article in the Washington Post.
Jennifer Keys Adair, Department of Curriculum and Instruction, College of Education; co-authored by College of Education graduate students Marcus Johnson and Kathleen Holmes
On avoiding another Ferguson case and teaching children about tolerance

By age 9, children have prejudices that are "highly resistant to change." So if we want to fight racism and violence (particularly against black men), we need to teach diversity much earlier.
Children develop their sense of empathy between ages 4 and 8. It's this ability to see and feel something from another's perspective that helps us choose to treat others equally and to engage rather than to act from fear.
The best way to promote empathy is to provide children with quality, reciprocal relationships with people from diverse communities. But that can be difficult, as 84 percent of elementary school teachers are white. And in most major cities, the majority of public school children are not. Read the full article in the Washington Post.
The program is a multi-college, multi-department effort at The University of Texas at Austin. Some of the selected participants include scholars in the McCombs School of Business, College of Liberal Arts, College of Fine Arts, the Division of Diversity and Community Engagement and the Moody College of Communication. Visit this website for more information.
For more op-eds penned by UT Austin's faculty and staff, visit Texas Perspectives, a newly established wire-style news service that offers faculty-written columns, op-eds and analyses to news outlets across the state and country.
Story originally posted to DDCE Central.
Photos provided by The OpEd Project-Public Voices Thought Leadership Fellowship Program