Major Ellis, an economics junior from San Angelo, Texas, says entrepreneurism runs in the family.
"My father started his own company about 30 years ago," Ellis says. "Growing up with that experience revealed to me not only the challenge but also the significance of leading and succeeding as an entrepreneur."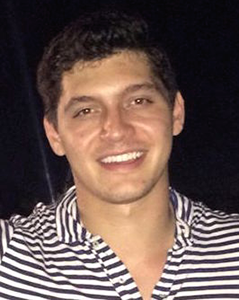 He chose to study liberal arts as a way of emulating iconic entrepreneur Steve Jobs while still getting a college education.
"The ability to take classes in advertising, economics, history, science and a secondary language in the same semester gives one the breadth of knowledge that I believe is important to an entrepreneur," Ellis says. "It was only after Steve Jobs dropped out of college that he was given the ability to sit in classes and study the diverse topics that formed the foundational elements of Apple. I think the liberal arts experience is a lot that, without having to drop out."
Ellis interns at Capital Factory, the largest startup incubator in Austin. In his role as an intern, he performs due diligence on companies applying for funding, interviewing founders and collecting the necessary information about their ventures. The experience has given him valuable insight with the Austin startup community and venture capital. He's learned the ins and outs of startups, which helps him spot the good, the bad and the best of the best.
Ellis applied to Capital Factory after meeting Nick Spiller, a UT Austin alumnus who was so active in promoting entrepreneurism as a student that the College of Liberal Arts created a position for him as Student Ventures Coordinator.
"Entrepreneurship is probably the easiest way to follow your true passion," Spiller says. "Students who study the liberal arts are passionate about very unique parts of our world, and entrepreneurship is a vehicle they can use to express that passion.
"Liberal Arts students have the broadest knowledge base," Spiller adds. "Since entrepreneurs interact with literally every aspect of their business, a broad knowledge base is an incredible asset."
The Liberal Arts Career Services Student Ventures Program is a vehicle to gauge the state of entrepreneurship in the college. Spiller brings speakers from the startup community to campus, holds office hours to mentor interested students and develops learning resources for students to utilize.
He's also involved with the Longhorn Entrepreneurship Agency's Freshman Founders program, which is open to freshmen of all majors interested in starting their own companies.
"Freshman Founders is a program to introduce new Longhorns to Austin's startup community as quickly as possible," Spiller says. "Before Freshman Founders, it could take a student four years to discover the startup scene. The program has accelerated that discovery into one semester, which leaves much more of a runway for starting a business as a student."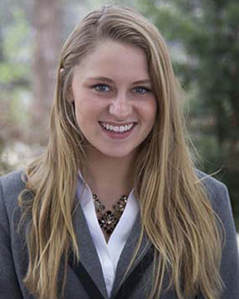 Katherine Allen, a Plan II and mechanical engineering honors student from Dallas, is one of the students Spiller has mentored through Freshman Founders.
Allen started her first venture in high school. A nonprofit called Catalyst Arts Movement, Allen's organization was founded to "promote empowerment, liberation and self-alteration through the arts." This year, Catalyst has partnered with non profits Dallas City of Learning and Big Thought to show young students in Dallas that they have voices in their communities and that art is a viable way them to amplify their voices.
"Freshman Founders helped me realize that Catalyst could become much more than just a high school extracurricular activity," Allen says. "I learned that entrepreneurship is not just about money; rather, it's a careful balance between creation, problem solving and passion. FF has shown me that I don't have to wait to start something big, I can start now, even as a little freshman."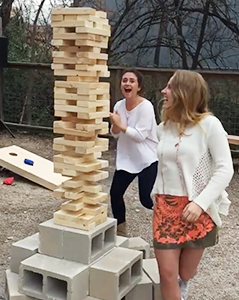 She also currently interns with two Austin-based startups: Trendkite, a software-as-a-service PR analytics company; and JamFeed, a music news aggregator app that caters to both musicians and their fans.
In addition to these internships, Allen recently launched a new venture with her partner, fellow UT Austin student Allison Ainsworth. Together they're working on Natural Yum, a monthly subscription service for real-food snack samples. They've secured potential partnerships with several brands and the project is currently in beta testing with a rapidly growing waiting list. Allen also credits liberal arts with giving her a new perspective as an entrepreneur.
"My liberal arts education expands my critical thinking skills in ways different than my engineering education does," Allen says. "I don't think I would be able to think through complex business issues if I didn't have familiarity with problem-solving using a liberal arts perspective. Math and science is often cut and dry, but liberal arts teaches one to think through all the possible answers to complex issues."
UT Entrepreneurship Week is March 7-12. For the full calendar of events including workshops, mentorship sessions, a startup job fair and more, click here.