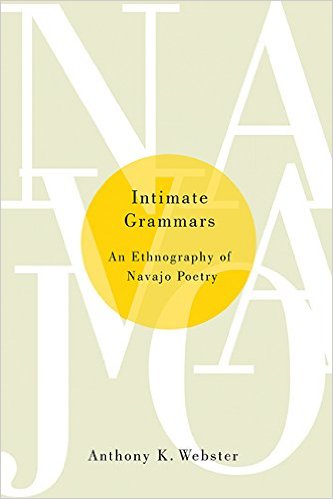 Intimate Grammars: An Ethnography of Navajo Poetry
The University of Arizona Press, June 2015
By Anthony K. Webster, associate professor, Department of Anthropology
On April 24, 2013, Luci Tapahonso became the first poet laureate of the Navajo Nation. The establishment of this position testifies to the importance of Navajo poets and poetry to the Navajo Nation. Based on more than a decade of ethnographic and linguistic research, Webster's book explores the emotional value assigned to various languages spoken on the Navajo Nation through poetry, why Navajo poets write about the "ugliness" of the Navajo Nation, and the way contemporary Navajo poetry connects young Navajos to the Navajo language.
---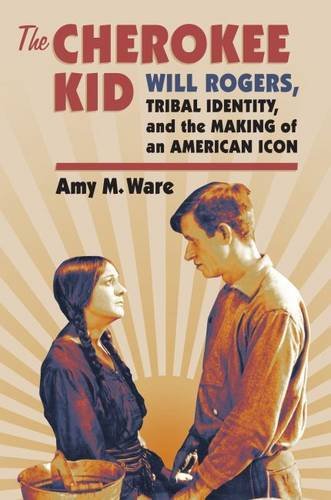 The Cherokee Kid: Will Rogers, Tribal Identity, and the Making of an American Icon 
University Press of Kansas, June 2015
By Amy M. Ware, associate director of HDO
Early in the 20th century, the political humorist Will Rogers was arguably the most famous cowboy in America. And though most in his vast audience didn't know it, he was also the most famous Indian of his time. Those who know of Rogers's Cherokee heritage and upbringing tend to minimize its importance, or to imagine that Rogers himself did so — notwithstanding his avowal in interviews: "I'm a Cherokee and they're the finest Indians in the World." Throughout his adult life and his work he made much of his American Indian background and in doing so, Ware suggests, he made Cherokee artistry a fundamental part of American popular culture.
---
In Harm's Way: The Dynamics of Urban Violence
Princeton University Press, June 2015
By Javier Auyero, professor, Department of Sociology; and María Fernanda Berti
In Harm's Way takes a harrowing look at daily life in Arquitecto Tucci, a neighborhood in Buenos Aires, examining the sources, uses and forms of interpersonal violence among the urban poor at the very margins of Argentine society. Drawing on more than two years of immersive fieldwork, sociologist Javier Auyero and María Berti, an elementary school teacher in the neighborhood, provide a powerful and disarmingly intimate account of what it is like to live under the constant threat of violence.
---
Communism in Pakistan: Politics and Class Activism 1947-1972
IB Tauris, June 2015
By Kamran Asdar Ali, associate professor, Departments of Anthropology, Asian Studies, Middle Eastern Studies, and director, South Asia Institute
While much has been written about Pakistan, little is known about Communism or left-leaning politics in the country post-Partition, which played a key role in shaping Pakistani politics today. Shedding light on a vital and little-researched aspect of Pakistani history, this book shows that military coups, Islamic radicalization and terrorist activities do not constitute the sum total of Pakistan's history; that it, too, has had a history that included the activities of communist intellectuals and activists.
---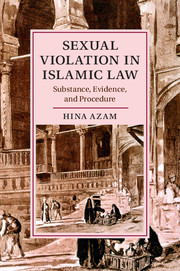 Sexual Violation in Islamic Law: Substance, Evidence, and Procedure
Cambridge University Press, June 2015
By Hina Azam, assistant professor, Department of Middle Eastern Studies
This book offers an analysis of Islamic juristic writings on the topic of rape and argues that classical Islamic jurisprudence contained nuanced, substantially divergent doctrines of sexual violation as a punishable crime. It examines several critical themes in Islamic law: the relationship between sexuality and property, the tension between divine and personal rights in sex crimes, and justifications of victim's rights afforded by the two competing doctrines.
---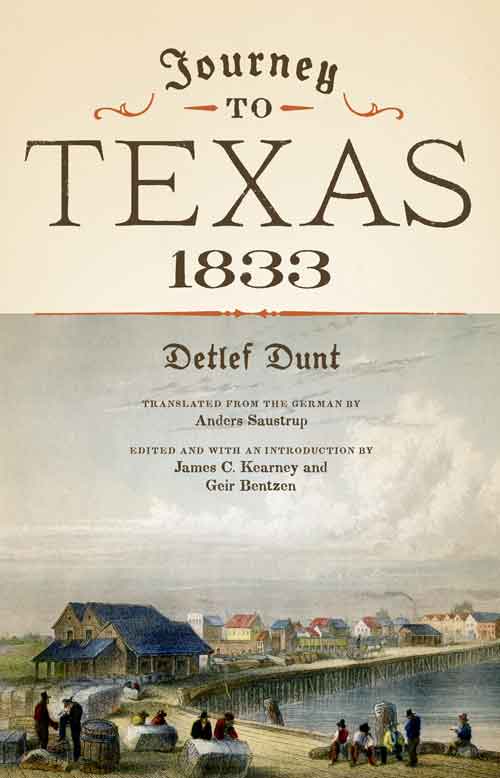 Detlef Dunt: Journey to Texas, 1883
University of Texas Press, June 2015
Edited by Geir Bentzen and James C. Kearney, lecturer, Department of Germanic Studies
In 1834, a German immigrant to Texas, D. T. F. (Detlef Thomas Friedrich) Jordt, aka Detlef Dunt, published Reise nach Texas, a delightful little book that praised Texas as "a land which puts riches in [the immigrant's] lap, which can bring happiness to thousands and to their descendants." Dunt's volume was the first one written by an on-the-ground observer to encourage German immigration to Texas, and it provides an unparalleled portrait of Austin's Colony from the lower Brazos region and San Felipe to the Industry and Frelsburg areas, where Dunt resided with Friedrich Ernst and his family. Journey to Texas, 1833 offers the first English translation.
---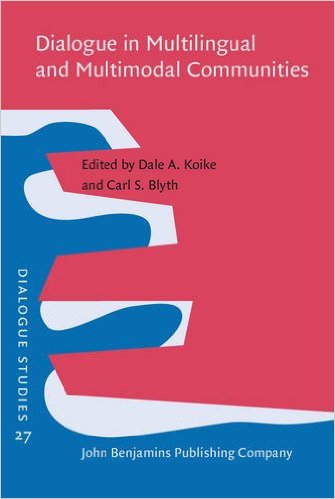 Dialogue in Multilingual and Multimodal Communities
John Benjamins, July 2015
Edited by Dale Koike, professor, Department of Spanish & Portuguese; and Carl Blyth, associate professor, Department of French & Italian, and director, COERLL
This collection of new articles approaches the study of dialogue through the construct of the community. The authors address a wide range of topics such as dialogic skills as situated practice, the learning of culture, and the negotiation of identities between native speakers and L2 learners. The volume investigates how native and non-native speakers learn community-based aspects of dialogic interaction, such as how to interpret social contexts, stances, frames and gestures.
---
Persuading God: Rhetorical Studies of First-Person Psalms
Sheffield Phoenix, July 2015
By Davida Charney, professor, Departments of Rhetoric & Writing and English
Persuading God demonstrates that the first-person psalms don't aim just to express the feelings of individual Israelites but to persuade God to act. The book reconsiders all the players who composed and performed the psalms: the person on whose troubles the psalm is based, the spectators and opponents who are sometimes addressed, the musicians who craft the speaker's case and occasionally undermine it, and most of all, God whose openness to persuasion and willingness to intervene underlie the entire event.
---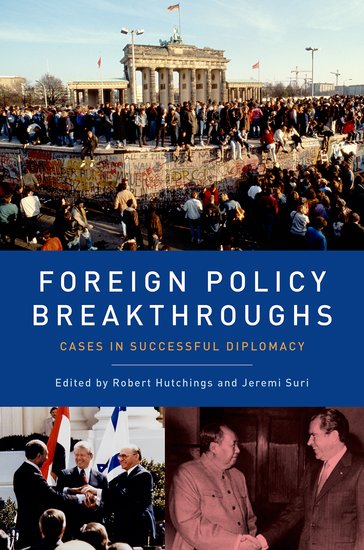 Foreign Policy Breakthroughs: Cases in Successful Diplomacy
Oxford University Press, Aug. 2015
Edited by Jeremi Suri, professor, Department of History and LBJ School of Public Affairs; and Robert Hutchings, dean and professor, LBJ School of Public Affairs
Drawing on deep historical research, this book aims to 'reinvent' diplomacy for our current era. The original and comparative research provides a foundation for thinking about what successful outreach, negotiation and relationship-building should look like. The book provides a framework for defining successful diplomacy and implementing it in diverse contexts. The cases are diverse and historical, but they are written with an eye toward contemporary challenges and opportunities. It closes with systematic reflections on how current diplomats can improve their activities abroad.
---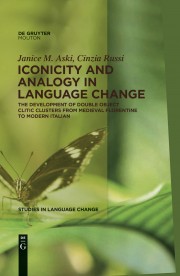 Iconicity and Analogy in Language Change: The Development of Double Object Clitic Clusters from Medieval Florentine to Modern Italian
Mouton the Gruyter, Aug. 2015
By Cinzia Russi, associate professor, Department of French & Italian; and Janice Aski
This book examines the alternation between accusative-dative and dative-accusative order in Old Italian clitic clusters and its demise in favor of the latter order. Based on the analysis of data from Florentine and Tuscan texts the authors offer a novel analysis of the rise of the variable order, the transition from one order to the other and the end of the alternation that relies primarily on iconicity and analogy.