During my 41 years at The University of Texas at Austin, I've had the good fortune to teach and work with many talented and dedicated students who have not only gone on to rewarding careers, but have also generously given back to society.
Two of our students, Danielle Brown and Olivia Migacz, were selected as the first recipients of the new Randy Diehl Prize in Liberal Arts because of their commitment to serve the greater good.
The generosity of five anonymous donors helped to establish this prize, which I believe really speaks to the core mission of our college and the university: to transform lives for the benefit of society.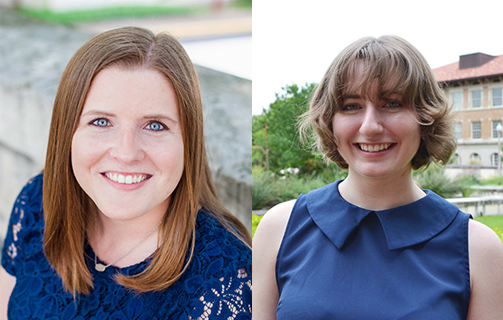 The Diehl Prize encourages liberal arts graduates to use their communication skills and their knowledge of other cultures, histories, philosophies and literature to effect a positive change in the world. It supports a graduating senior who commits the year after graduation to serving the greater good by either creating or working for a nonprofit organization or by working in a for-profit organization that benefits the work of nonprofits.
Although the award is intended for one student each year, Danielle and Olivia so inspired the donors that they elected to contribute additional funds to award two $13,000 prizes.
Olivia is an English and UTeach-Liberal Arts alumna from Grand Prairie, Texas, who has committed to Teach for America for two years and is now teaching English language arts and social studies at a charter school in Springfield, Massachusetts.
Danielle is a Rhetoric & Writing alumna from Austin who moved to Bangkok, Thailand, in September to work as a volunteer and teacher for the nonprofit organization Courageous Kitchen, which aids asylum seekers in the country.
I am sure all of you share my pride in the commitment of these two students, as well as the many other graduates of the College of Liberal Arts who work daily to improve lives in communities around the world.

Randy L. Diehl, Dean
David Bruton, Jr. Regents Chair in Liberal Arts