Studying abroad is central to a liberal arts education, allowing students to experience culture and perspectives that differ from their own firsthand.
The Wise Wanderer scholarship was established to fund Liberal Arts Honors students traveling abroad, providing them with the opportunity for personal and academic development. The students selected receive $5,000 to organize and plan their trips personally, creating a budget and itinerary that reflects what they want to get out of the experience.
Helen Heston, a Middle Eastern Studies senior from Austin, Texas, was one of two students awarded the scholarship for the summer of 2016. She traveled to Cairo, Egypt.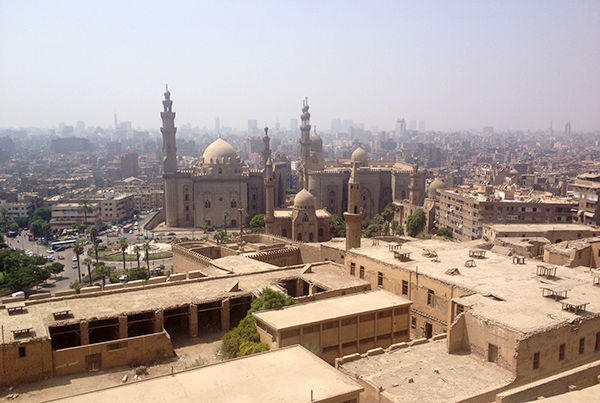 "It was a wonderful two months," Heston said. "I spent time in museums and at historical sites, such as the pyramids, the citadel, historic Cairo and the Coptic museum, but I spent most of the time getting to know Egyptians.
"I tried to have as many conversations as I could with people of different generations," she said. "I was there to observe Egyptian culture and daily life, as well as learn about the holy month of Ramadan."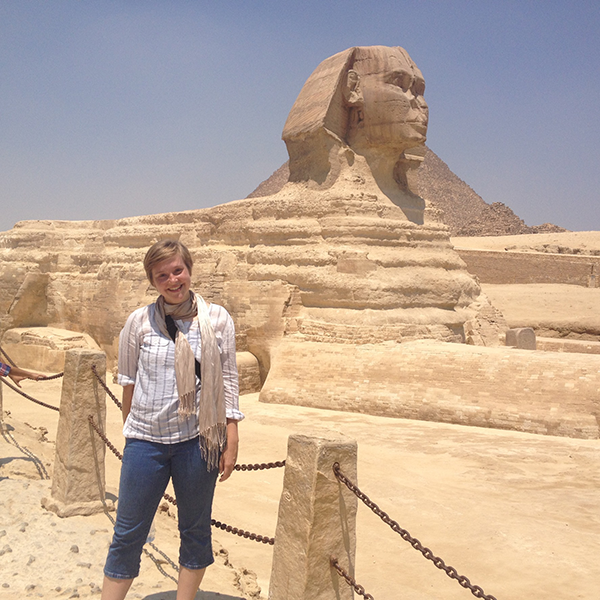 Heston lived with a host family during her stay in Egypt. And with a minor in Arabic, she was familiar with the local language and encourages other students interested in traveling abroad to do the same.
"If you have the chance to live with a host family, or even students that are from that country, do it," Heston said. "Being in a home is your best chance at learning the language and living the way someone there might, rather than living as an American in a foreign country. My host family was wonderful to me and I became very close to members of their extended family."
Learning Arabic has not only helped Heston with her travel; in her experience, it has also helped her with her studies.
"Learning another language and then engaging with other people in that language is, in my opinion, the fastest and best way to broaden your understanding of any liberal arts subject," she said. "I personally focused on history in college, and always felt that my exposure to primary sources in Arabic class and direct contact with Arabic speakers gave context to the content I was working with in Middle Eastern history classes."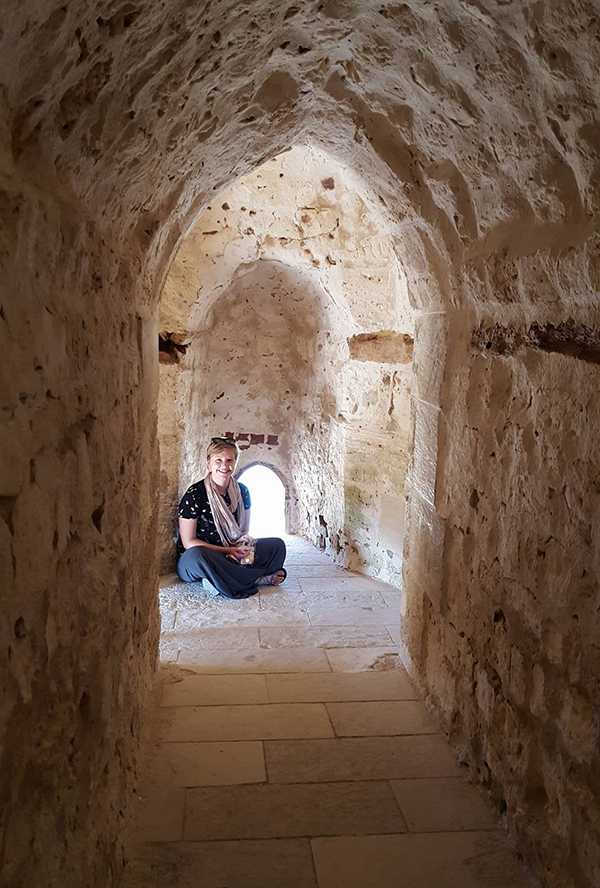 Experiencing another country's culture is a large part of traveling abroad, and some contrasts in Egyptian culture were clear to Heston when she visited.
"Just by product of it not being an English-speaking country, there was a large cultural gap," Heston said. "I have been studying Arabic and Arab culture in courses at UT for over 3 years, but it was still a large shift. The culture in general was more communal and specifically being there during Ramadan, I spent most of my time with the extended family and friends of my host family."
Heston's favorite experience of the trip came during Ramadan.
"I specifically went to Egypt to be there for Ramadan, and during the last 10 days of the month I went with a friend for a midnight service at the mosque," Heston said. "Hearing the Quran recited, listening to the prayers and being surrounded by hundreds of women praying was particularly moving. Being in Egypt at a spiritual high in the Islamic calendar felt like a privilege and something that you don't have the opportunity to witness often."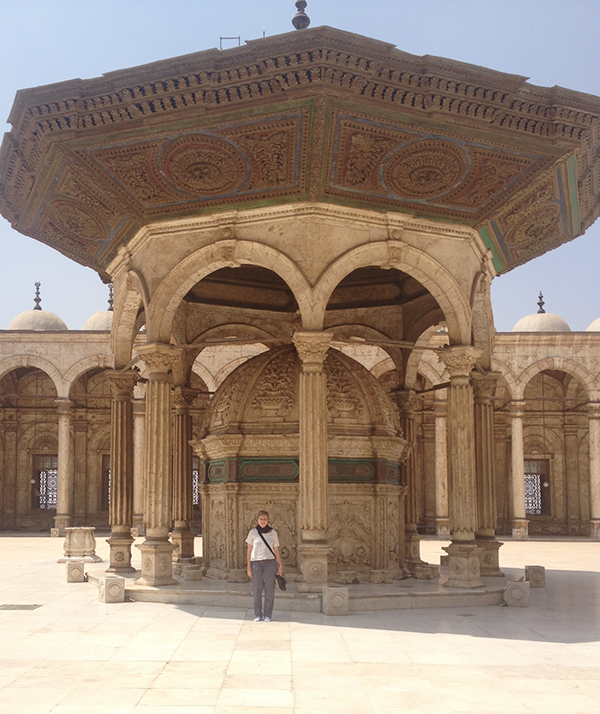 Visiting Cairo impacted Heston in many ways, including her goals following graduation.
"[This trip] helped me confirm that I want to continue learning Arabic and using it in a professional setting after I graduate," she said. "If I get the chance to live in an Arabic-speaking country I would absolutely take it.
"More generally, [studying abroad] is a good reminder that no matter how different a place can seem, most people do the same things to be able to provide for their family, feel connected to the people around them and have a purpose for what they do."
For more information about how liberal arts students can travel abroad, visit the Liberal Arts Frontiers study abroad page.