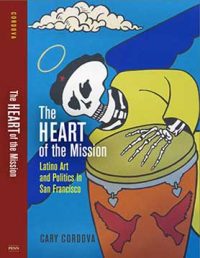 The Heart of the Mission: Latino Art and Politics in San Francisco
University of Pennsylvania Press, June 2017
By Cary Cordova, assistant professor, Department of American Studies
Cordova combines urban, political and art history to examine how San Francisco's Mission District has served as an important place for an influential and largely ignored Latino arts movement from the 1960s to the present. Well before the anointment of the "Mission School" by art-world arbiters, various Latino artists have made the Mission their home and their muse.
---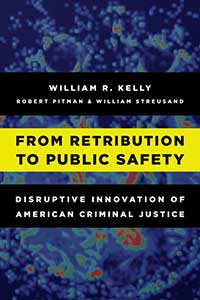 From Retribution to Public Safety: Disruptive Innovation of American Criminal Justice
Rowman and Littlefield, June 2017
By William R. Kelly, professor, Department of Sociology; Robert Pitman and William Streusand
Reinventing American criminal justice necessitates a shift in thinking away from reflexive decisions about blameworthiness, harm and levels of punishment to an outcome-based approach of problem solving, assessment and treatment of disorders and impairments and diversion of disordered offenders to recidivism-reducing treatment and risk management.
---
Demagoguery and Democracy
The Experiment, June 2017
By Patricia Roberts-Miller, professor, Departments of English and Rhetoric & Writing
Some demagogues are easy to spot: They rise to power through pandering, charisma and prejudice. But, as professor Patricia Roberts-Miller explains, a demagogue is anyone who reduces all questions to us vs. them. Demagoguery is democracy's greatest threat. It erodes rational debate, so that intelligent policymaking grinds to a halt. The idea that we never fall for it — that all the blame lies with them — is equally dangerous. Demagogues follow predictable patterns in what they say and do to gain power. The key to resisting demagoguery is to name it when you see it — and to know where it leads.
---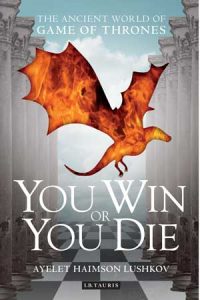 You Win or You Die: The Ancient World of Game of Thrones
I.B. Tauris, July 2017
By Ayelet Haimson Lushkov, associate professor, Department of Classics
This book reveals the remarkable extent to which the entire "Game of Thrones" universe is animated by the ancient past. A sequel to Carolyne Larrington's Winter is Coming: The Medieval World of Game of Thrones, Lushkov explores echoes of history including how the wanderings of Tyrion Lannister replay the journeys of Odysseus and Aeneas, or how the Wall raised against the Wildlings connects with Hadrian's bulwark against fierce Picts in Roman Britain.
---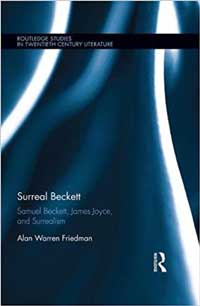 Surreal Beckett: Samuel Beckett, James Joyce, and Surrealism
Routledge, July 2017
By Alan W. Friedman, professor, Department of English
This book argues, somewhat against the grain, for the profound aesthetic impact of both James Joyce and Surrealism on Samuel Beckett during the course of his life and work. Ultimately his work diverges into a darkness and personal voice that differ radically from those of his two great antecedents.
---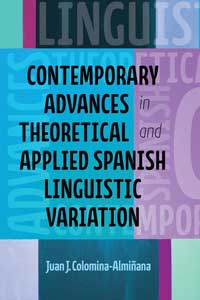 Contemporary Advances in Theoretical and Applied Spanish Linguistic Variation
Ohio State University Press, July 2017
Edited by Juan J. Colomina-Almiñana, assistant professor, Department of Mexican American and Latina/o Studies
This book reframes the understanding of language variation and change as an intimate interplay between both linguistic features and social factors always occurring in unison in the same historical process. It provides both a synchronic and a diachronic view of Hispanic sociolinguistics, focusing not only on the historical development of Spanish as a Romance language, but also analyzing certain idiosyncratic elements of non-standard Spanish varieties across multiple regions, nations and diasporas. The volume analyzes how certain sustained cultural practices may drive concrete linguistic developments.
---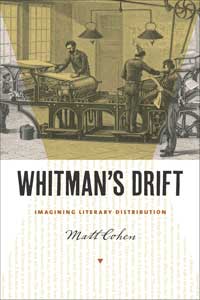 Whitman's Drift
University of Iowa Press, July 2017
By Matt Cohen, associate professor, Department of English
Whitman's Drift shows how 19th-century writers like Walt Whitman fired the imagination as they experienced a media explosion unprecedented in human history — and how studying their work can help us understand what is happening to our imaginations now, in the rise of the digital age.