Inside the Education of a Sustainability Studies Major
After more than a decade of germination, the Bachelor of Arts in Sustainability Studies in UT Austin's College of Liberal Arts has its first graduates.
The major was born out of several sustainability-focused initiatives on campus. The first was the 2007 establishment of the President's Sustainability Steering Committee for improving sustainability practices on campus, says Molly Polk, associate director of sustainability studies.   Another significant step toward the sustainability studies program was the creation of the Sustainability Studies Faculty Steering Committee in 2012 by Vice Provost David Laude upon the realization that so many faculty members across the campus were working in areas of sustainability. And of course, student interest in an interdisciplinary sustainability major was a huge factor in its creation.
Sustainability studies is an interdisciplinary bachelor's degree program housed in the Department of Geography and the Environment in the College of Liberal Arts. It's made up of courses across campus, including those taught in the Jackson School of Geosciences and the Moody College of Communication.
The curriculum means that students get an education in the humanities, social sciences, economics and development, communications and politics and policy. It is designed to help students understand the particulars of creating sustainable societies, while also being able to easily communicate them to policymakers.
"The problems that we're facing today as a society – economic, social justice, environmental ­– those problems are entangled and sometimes seemingly intractable," Polk says. "It's important to give students a toolkit and the knowledge to frame those problems and create solutions."
In addition to their academic courses, sustainability studies majors have two experiential learning requirements. The first is an internship course, which bridges academic experience with professional experience at a business, nonprofit or government agency involved in sustainability. The second requirement is a capstone experience, which requires students to synthesize and integrate their classroom knowledge through an applied research project or study abroad experience.
In 2016, sustainability studies had its first declared major. This fall, the program had its first two graduates. Currently, about 140 students have declared sustainability studies majors.
Sara Zaman, an Austin native, is one of the first sustainability studies graduates. Read about her passion for the environment, her time abroad in Botswana, her internship at the Save Barton Creek Association and what's next for her in the Q&A below.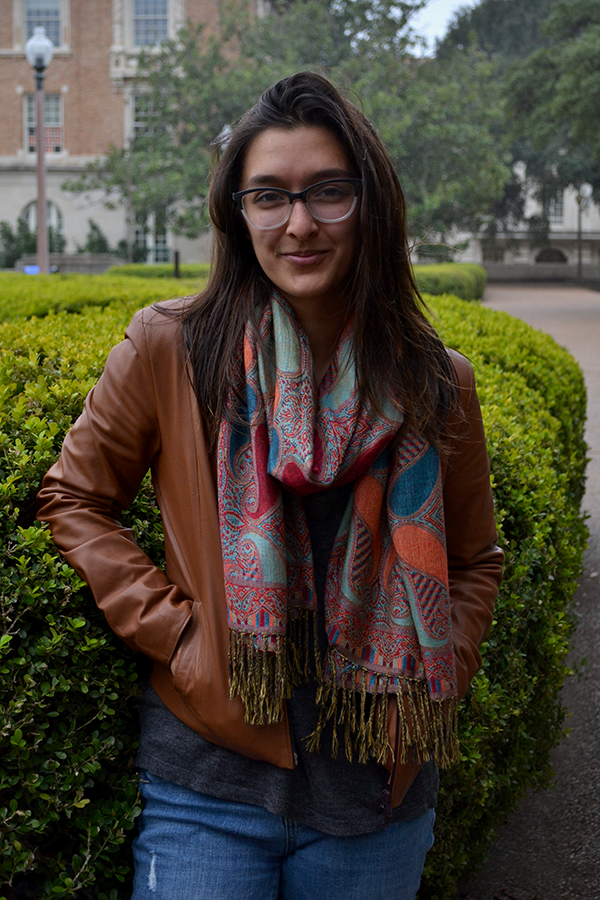 When did you first hear about the sustainability studies major? 
Prof. Thoralf Meyer brought it up in his environmental science class last year, and I was basically hooked from there. I switched to the major that same semester from my original geography major, and the content meshed so well that the transition was very smooth.
What made you want to be a sustainability studies major?
I don't think I ever really knew what the word meant until I started taking classes in the major, but the sustainability mindset is something that has been instilled in me since I was a child. My dad is a sustainable architect, and he always made a point of teaching me to leave the world better than I found it, and to be aware of the advantages and opportunities I've been offered.
In a very simplified way, sustainability brings these ideas together. We don't all start from a level playing field, but by being conscious of our own advantages in life we can understand why they need to be offered to everyone else.
What was your coursework like?
The sustainability studies major is interdisciplinary, and I've taken courses in politics, economics, as well as the environmental science and ecology courses that one would expect.
One of my favorite courses so far was Prof. Jennifer Miller's Environmental Geographic Information Systems (GIS) class. I came into the course feeling very intimidated by the ArcGIS computer program, but not only am I confident about working with the software now, I'm also excited about its potential use in the sustainability field. If students are interested in fieldwork – or even if they aren't – I'd recommend taking the course to build strength and confidence in using GIS tools to support environmental research.
What was your internship experience like?

I worked with the Save Barton Creek Association, a local nonprofit focused on protecting the Barton Springs Edwards Aquifer, from January to October this year. One of my main tasks was to build the capacity and methodology for an interpretive hike program for the Barton Creek Greenbelt. Many Austinites may be minimally familiar with the Greenbelt, but it's hard for many to describe how it relates to the Barton Springs Edwards Aquifer below our feet, the history of its protection in local environmentalists and how local environmental policy affects it today. The interpretive hike program was one way to get locals out on the Greenbelt for an in-depth picture of what our environmental treasures really mean for Austin.
My work with SBCA not only taught me these ecological aspects about the Barton Springs Edwards Aquifer, but it also brought me into the local political sphere, where decisions are made affecting the quality of its water more often than we realize. I learned how to critically analyze CodeNEXT jargon, Austin's code rewrite, which is at important steps in the local comment and approval process. The way Austin is allowed to expand will have a direct effect on water quality, and it is important to be sure that green spaces are protected and urban areas themselves are "greened" in an effort to protect these water resources.
I also learned how to connect with people on what a lot of Austinites hold precious – Barton Springs. It has become a symbol for our city, but people new to Austin – or even some locals – may not realize that it is a natural feature that requires protection from many areas, so that everyone may continue to enjoy it in the future.
Where did you study abroad, and how did that experience affect you?
I studied abroad in Botswana during the summer 2017 semester in the Climate Change, Ecosystems & Human Dynamics program. Prof. Thoralf Meyer and Prof. Kelley Crews taught our class about human-wildlife conflict, landscape management, environmental policy and many other topics while we camped in remote locations around Botswana for six weeks. This was one of the best experiences of my degree, and I would recommend it highly for folks who want to see what it's like to participate on field research, the adventurous types who want to try "unplugging" and exploring unfamiliar places or for anyone who wants to see some serious wildlife – elephants abound!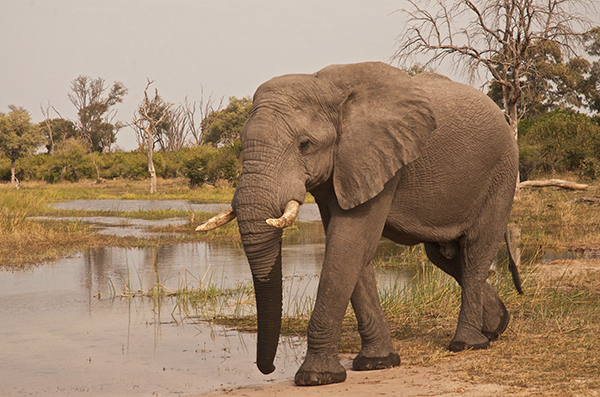 This is one of the reasons I became interested in conducting fieldwork ­– I love working with my hands and being outside, and this study abroad was perfect to explore that side of myself in a totally new place. You will be given a much broader worldview coming out of this study abroad that will give you a critical-thinking edge about how people everywhere relate to their environment.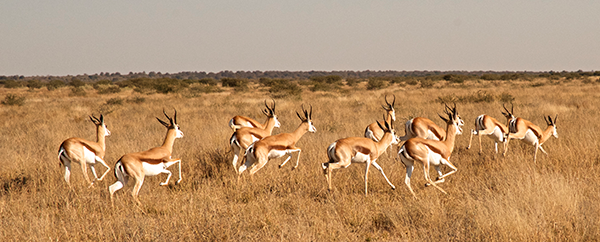 As a sustainability studies student, what do you think is the most important thing you've learned?
This would absolutely be how to compromise. Environmentalism may seem like a common-sense ideal, but in reality, we have to understand that people need to be taken care of before real social and environmental change can happen. People rely on their surrounding environment in ways that they haven't even thought about, and it's impossible to separate them from it without ruining what makes a culture special, and what allows people to connect with their environment in fundamental ways.
Banning hunting nationally, as was done in Botswana, is a bold and impressive law, but how can a native tribe be expected to survive as a culture without the ability to hunt for food? Ending coal mining in the U.S. may be a worthy goal, but how do you protect families that rely on coal jobs from economic ruin? Setting aside land to be untouched by development is a valuable effort, but where can people also be brought to appreciate similar natural landscapes so that they understand why it's important to protect it at all?
These are questions that can't be solved by strict divisions that separate humanity from the environment. Sustainability is about trusting that humans don't always have to be the problem, and solutions to environmental degradation don't necessarily mean taking people out of the picture.
What are your post-graduation plans?
I am in the process of applying to graduate schools in Scandinavia and the U.K. to programs in environmental economics and natural resource management. Having been in Austin for my whole life, I think it's time for a change in scenery no matter what I end up doing.
For more information about the sustainability studies program, visit their website.