Terry Orr jokes that pursuing a Bachelor of Arts in classical archeology in his late 70's was all a ploy to avoid retirement.
"A lot of people retire because they are tired of driving to the same office and dealing with the same people; but when you work for yourself, it's different. You aren't trying to escape a routine," Orr says, earnestly.
By the time Orr enrolled in the classics program at The University of Texas at Austin, he had already completed his bachelor's and master's in engineering at Texas A&M University, served active duty as a lieutenant in the U.S. Army and captain in Army Reserves, engineered international marine construction projects, oversaw operations at refineries in the Middle East, started and ran his own international offshore equipment business (OceanTec Electronics), served as Mayor of Bastrop, and earned a black belt in Matsumura Shorin-Ryu Karate.
"I was good at math, physics and chemistry, so all of my prior education was so I could make another dollar," Orr says. "But this time, I wanted to get educated; I wanted a liberal arts education. I wanted to learn how to learn things I hadn't learned before, like Latin."
He was inspired, in part, by his family of thoughtful, "creative" types — his wife is a retired history professor, his son is a musician, his oldest daughter studied history and French at Rice University, and his youngest daughter was educated in Greek at UT Austin.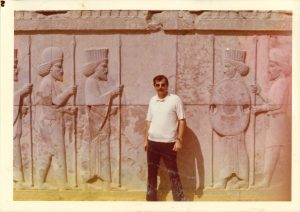 "I was always on the outside looking in and wanted to expand my liberal arts knowledge and understanding of the world," Orr says. So, at age 76, during his third and final term as Bastrop mayor, he went back to school. And now, at the age of 80, he can add B.A. in classical archeology to his ever-growing list of accomplishments.
Well Begun is Half Done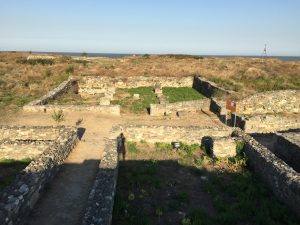 Orr was bitten by the archeology bug some years ago, working in remote areas of Costa Rica, where he was shown pieces of pottery purported to have derived from pre-Columbian grave sites. Fascinated, he visited the San José museum to view their extensive collection of pre-Columbian artifacts. And as his work moved him around the world, he spent hours examining collections of ancient marble statuary, bronzes and other finds from antiquity in England, France, Italy and Greece.
"Walking among the standing and fallen columns of sites in Greece made antiquity both real and accessible," explains Orr, who got a chance to take an even closer look at ancient history after receiving a grant from the Center for Russian, East European and Eurasian Studies to participate in an archeological dig in Romania this past summer.
"When my Romanian colleague at Histria asked about the UT archaeological team, I mentioned that it would include a 79-year-old undergrad," says UT Austin classics professor Adam Rabinowitz. "I could tell that he had some reservations — excavation is hard work in the hot sun, after all. But when we were leaving, he pulled me aside and said, 'You'll bring him back next year, right?' Terry has that effect on people.
"He's open, curious, engaged, always willing to talk to anyone or extend a hand in friendship. And he has an iron constitution: he worked as hard as the 20-year-old students during one of the worst heatwaves in recent Romanian history," Rabinowitz asserts. 
Wisdom Begins in Wonder
For Orr, the classics weren't just about studying history or centuries-old fiction. Rather, it was about learning from ancient culture's evergreen stories of life and struggle that — although sometimes cryptic — offer some insight into modern life.
"The classics are a reminder that conflict in the past and in our own contemporary time is real and seemingly unending despite our best efforts to live with others peacefully," Orr says. "As humans, we continue with some of the same fears and unknowns as these ancient stories relate."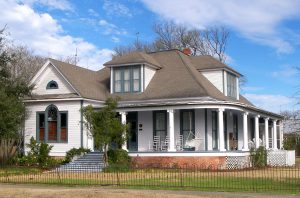 In one of Orr's favorite courses, Russian folklore, he learned that even fables of haunting spirits, such as the Slavic protective house spirit Domovoi, are timeless, cross-cultural and personal. For his final project, Orr wrote a narrative about his former home, the historic Hasler House in Bastrop, which had been the setting for the film Fireflies in the Garden, starring Julia Roberts and Ryan Reynolds, as well as HBO's award-winning movie Temple Grandin. In recalling his first visit to the home, Orr writes:
Thus begins the long relationship between a young child and an old house that had originally been built more than a hundred and twenty years before. After we finished seeing the house we were going out the door when the grandchild turned around and ran back up the stairs to the second floor. Something or someone had attracted her attention and she and the house had quickly shown their affinity for each other.
"The purpose of a creative assignment was to demonstrate the power of storytelling, and Terry's work was a strong example of using folklore to express one's identity, as he wrote about how a familiar place can be mythologized and imbued with new meaning," says Yekaterina Severts, a lecturer in the Department of Slavic and Eurasian Studies.
Outside of coursework, Orr also expressed himself through studying classics and writing memoirs as part of the Warrior Chorus, a national program that brings together veteran communities in a ten-week, scholar-led workshop to study classical literature as it relates to contemporary America. The discussions springboard into public programming that motivates new dialogues about war, conflict, comradeship, country, family and politics.
"Terry at the start was 79 years old and the oldest member by far among the veterans," says Tom Palaima, chair of the classics department and faculty advisor for the Warrior Chorus. "He listened, absorbed, spoke up meaningfully to the trial runs of other participants and was a warehouse of ideas for how stories could be presented."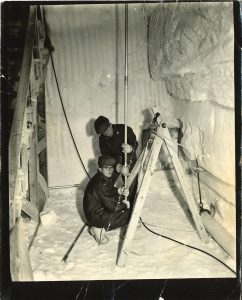 Orr's final memoir project for the Warrior Chorus likened his experience of "Getting Out of Greenland" — leaving his military duties behind to travel home to his wife, Patricia, and meet his second-born, who he'd only learned about from a Red Cross radiogram — to Odysseus's long voyage home to his family and son, who had not yet met his father.
But the wind drove him on, the current bore him here.
Now Zeus commands you to send him off with all god speed: it is not his
Fate to die here, far from his own people.
Destiny still ordains that he shall see his loved ones, reach his high-roofed
House, his native land at last
(Homer, Odyssey, Book 5)
"When he read about this, the words were plain and Hemingwayesque, but the tone of his voice when he spoke them reminded me of my mother and father talking about his long absence in the Pacific during World War II," Palaima remembers. "And he never could read the story of his return and seeing his wife for the first time without tears in his eyes and a so, so human lump in his throat."
Success is Dependent on Effort
Orr also served as a teacher's assistant for a Greek and Latin medical terminology course. Orr's mentorship and engagement in the classroom gave other students someone to look up to, learn from and laugh with, classics lecturer Todd Curtis says.
"Whenever he spoke, the other students were all ears," Severts agrees.
Curtis recalled an in-class quiz when Orr proclaimed to the class that he didn't know "what the heck" Curtis was asking for, which evoked laughter from the class and prompted Curtis to tease him and ask who's side he was really on.
The truth is, Orr avows, Latin was hard, harder than anything he had to learn before; and he wasn't sure how to go about learning it. Even today, he still practices out of fear of losing it.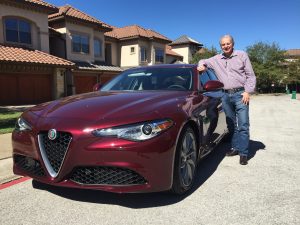 "Latin has been very hard for me but has given me a great insight into the shades of meanings of our own language and sometimes different interpretations of translations rendered by others," says Orr. "My son told me one time that the scriptures are divinely inspired, translators are not."
Every morning, Orr gets up, grabs his Vulgate Bible, and heads to a sunny spot in his southwest Austin condo to read one chapter in the Old and one chapter in the New Testament, comparing his understanding of the Latin verse with the King James translation.
When asked his future plans, the newly octogenarian Orr laughs and says, "I may get a job," assuring that he's "still got a lot to contribute to this world."
And he leaves us with this sage advice:
I have learned there are probably only four or five times in our lives when everything comes together that we have an opportunity to make decisions that entail direction changes that set our lives on a new path which we will follow for many years. It is very important at these times to be very attentive to what the world is telling us. These are not times for haste. I think I am at one of those times now and I intend to see what the world has to say, try to recognize the opportunities that it may offer and make my decisions accordingly.