Since its humble beginnings at the Hollywood Roosevelt Hotel in 1929, when a seat cost a mere $5 (equivalent to roughly $72 today), the Academy Awards have celebrated the creative pursuits of some of history's most notable characters. But in a year marked by controversy surrounding a disturbing number of sexual assault accusations and increasing demands to afford proper recognition to women both on and off the screen, the 90th Academy Awards sets the stage for long-overdue commendation for Hollywood's women.
According to Donna Kornhaber, a UT Austin English associate professor who was named a 2016 Academy Film Scholar for her project Women's Work: The Female Screenwriter and the Development of Early American Film, women's role in the film industry looked starkly different a century ago and much of Hollywood's early success was due to the work of female screenwriters on silent era films.
"It was more open in the early days. The levers of power hadn't been established yet. They were simply looking for talent," Kornhaber says. Her thoughts on what to expect from the 2018 Oscars and views on the film industry today are detailed below.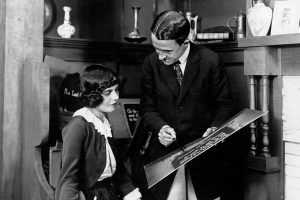 Q. How have women's roles in the film industry transformed since the first Oscars ceremony 90 years ago?
Kornhaber: Well, if you judge exclusively from the very first Oscars ceremony in 1929, women have come a very long way – there wasn't a single woman nominated that year outside the Best Actress category. Although in truth, that first slate of nominees came during a period of transition when women were starting to lose ground in the film industry. Prior to the late 1920s, during the silent era, women had a far more prominent place in the film industry than in later years. There were women in nearly every major facet of silent era film production, including notable female directors and some very powerful producers. By some estimates, as many as half of the screenwriters on staff at the major studios during the silent era may have been women, and many of the leading editors of the time were female as well. Really, women have spent the better part of the twentieth century and the first decades of the twenty-first slowly trying to regain the level of prominence they enjoyed in the film industry's earliest decades.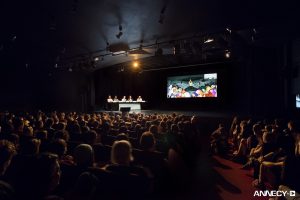 Q. In what ways was 2017 a turning point for females in the film industry?
I hesitate to call 2017 a turning point — only time will tell — but it's certainly been an important year. For me, the most important thing is that women's work behind the camera is being recognized and rewarded. The fact that we have a female nominee in the cinematography category is a huge development. There are three women nominated in the two screenwriting categories. Nora Twomey, an outstanding animator from Ireland, is nominated for Best Animated Feature, an area of filmmaking that has traditionally been dominated by men. Greta Gerwig has a real shot at winning Best Director. It's a very exciting time.
Q. Where are the greatest gender gaps in the film industry?
I think the biggest issue is making sure that female filmmakers are recognized and supported. There are women working in every facet of the film industry these days, but their work isn't always recognized and they often are not given the same opportunities as their male counterparts. I truly believe that everyone benefits when the films we watch are informed by a broad spectrum of viewpoints and perspectives — not just in the high profile positions like director or screenwriter but also cinematographers, animators, editors, producers. It takes many, many creative voices to make a film, and women have something to contribute in each of those fields.
Q. What makes an Academy Award winning film?
It varies, of course. There has to be a high level of technical competence, and hopefully some degree of formal innovation. Sometimes one or two standout performances might make a film, or it might be about rewarding the work of a visionary director. Typically, though, I think the Academy tends to favor films that are trying to use the platform of the motion picture in some way — not just to take their audiences on an emotional journey but to show how film can make a difference in the world, by celebrating something worthwhile or showing us something new. People often speak of this in terms of films that make a social statement, but I think it's more about opening a window into some aspect of our past or present that might not otherwise come into view. Last year's Best Picture winner Moonlight was a perfect example, and I was so thrilled when it won.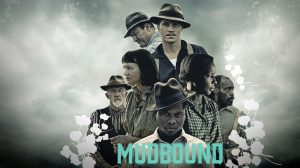 Q. What surprised you about this year's nominations?
Personally, the biggest surprise was that The Florida Project, directed by Sean Baker, didn't receive any nominations beyond a much deserved nod to Willem Dafoe in the Best Supporting Actor category. I thought it was a transformative film, one of the best of the year, and it topped many critics' best films of 2017 lists. But Baker is a consummate indy filmmaker who has always worked outside the studio system, so perhaps the film's absence from this year's list of nominees shouldn't be all that surprising. On the plus side, I was very pleasantly surprised to see Rachel Morrison nominated in Best Cinematography for Mudbound, making her the first woman ever to be nominated in that category.
Q. What film do you predict will garner the title of 2018 best picture? Why?
I really do think it's wide open this year. You have films like Call Me By Your Name or Lady Bird, which, while being very different from one another, are both beloved by audiences — which is not always the case with the best picture films. You have the ingenious ways that a film like Get Out uses the tropes of the horror genre to talk about race. You have visionary works from directors like Paul Thomas Anderson, who directed Phantom Thread, and Guillermo del Toro, who directed The Shape of Water, both of whom have long been recognized as masters of film form and have not yet won a Best Director or Best Picture contest. I really could see it going in any number of ways. This year has already been full of surprises.