Texas has the largest prison population in the U.S., and among the highest rate of incarceration for all age groups. And yet when assistant professor of sociology Sarah Brayne arrived at The University of Texas at Austin she found no campus-wide prison education program, despite evidence that such programs significantly reduce recidivism rates.
Brayne, who has been teaching in prisons since graduate school, responded by founding the Texas Prison Education Initiative (TPEI). With the help of sociology graduate student Lindsay Bing, they crafted the program with three goals in mind:
that students would receive college credit
that the courses be free of cost to students
that they be in liberal arts subjects rather than the vocational offerings that comprise much of prison education.
Why the focus on liberal arts over seemingly more practical vocational skills?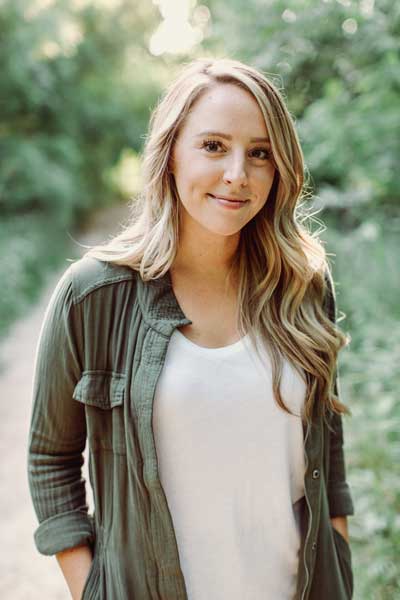 "Unfortunately, a lot of the things people are trained for in prison with vocational training they're barred from legally doing on the outside," says Brayne, who is also a faculty research associate with the Population Research Center. "So, in addition to there being kind of a mismatch there, there's something about liberal arts education which has to do with transforming your perspective of the world, introducing you to research and great literary works that can kind of broaden the mind.
"And also, importantly, some of our students might never get out of prison," Brayne adds. "So rather than it merely being this skills training thing, it is also an opportunity for intellectual stimulation and community building within the prison."
The TPEI's pilot course took place in a juvenile correctional facility in south Austin. This semester, they will add a larger women's prison in Lockhart, where they will offer courses in both sociology and college prep. Ultimately Brayne hopes to grow the program to include all types of prisons, with instructors teaching enough variety of courses that students could potentially fulfill the requirements for an associate's degree while still in prison. She also wants to include a transitional component to help students incorporate their education into their lives on the outside.
Teaching college courses in prisons presents unique challenges. Technologies that instructors take for granted when designing courses for a standard college audience are not available to inmates. And even access to a decent library is unlikely. TPEI instructors have to find creative ways to maintain the high standards needed for college credit while still assigning work that students are able to accomplish with their limited access to resources. The unpredictable nature of the prison environment is another hurdle – a student might go missing for several classes due to being in solitary confinement, or a class may be canceled because the facility is on lockdown – as are the myriad mental and physical difficulties faced by individual students.
"There's just a lot of things on these students' plate that can interfere with their schoolwork." Brayne explains, "But that said, I find them to really, really prioritize their schoolwork."
U.S. prisons are required to provide GED courses to inmates without high school diplomas, but beyond that educational opportunities vary greatly. The overall volume of programs dropped after the 1970's as a result of "tough on crime" and "nothing works" movements. But that trend may be changing. Given that many inmates will eventually be released and that recidivism rates are alarmingly high, people on both sides of the political spectrum seem ready to try a new approach.
"I think we have to think bigger in the sense of prison purely for retribution is not effective from an individualistic standpoint." says Brayne, "If you have over 95 percent of people getting out and you have two thirds of them reoffending and going back to prison within a couple of years, something's not working."
Brayne hopes to eventually track how effective the program's interventions are, but she prefers to keep her own academic research separate from her teaching so that students don't feel they're being exploited or experimented on. However, she adds, "The questions that inform both are really related, and that's questions about what is the relationship between the criminal justice system and inequality in American society? What is the relationship between surveillance and data collection and crime outcomes?"
Facilities approached by TPEI have thus far been eager to take part in the program, but others question the fairness of prisoners receiving a free college education while law-abiding citizens take out loans to cover rising tuition costs. Brayne notes that corrections officers sometimes ask why she spends her time teaching this particular population. She is not unsympathetic to their concerns, but her answer is simple:
"I tell them that I think everyone deserves access to an education."
TPEI is an all-volunteer program, but there are sizable administrative costs incurred in allowing students to earn college credit. You can donate to the program here.
Feature image: Volunteer instructors Sarah Brayne, Lindsay Bing and Armando Tellez on the first day of class with TPEI. Photo courtesy: Sarah Brayne