Every March thousands of musicians from around the globe descend on Austin for South by Southwest (SXSW), clogging traffic, jacking up flight prices and making it impossible for locals to enjoy a quiet drink within a five-mile radius of downtown.
Hmm, let's try this again.
Every March thousands of musicians from around the globe descend on Austin for South by Southwest, bringing with them an eclectic array of sounds and styles the likes of which most cities can only dream of.
Like many Austin residents, I have mixed feelings about the weeklong music festival and more than a bit of South by fatigue. But this year I decided to forgo complaining and instead use the annual intrusion as an opportunity to learn about international music from UT Austin professors.
The Balkans: State-sponsored Punk, Turbo-folk and More
Back in the day, what was then Yugoslavia had a thriving punk and new wave scene with music recorded and distributed by the state. This sounds very un-punk until you remember that, as a socialist country, Yugoslavia's government owned the means of production for any product, including music. There were no privately-owned labels, major or indie, no Bandcamp or YouTube. So, punk bands — despite often being critical of the government — used the same state resources as their mainstream pop counterparts the "estrada."
Less restrictive than other socialist countries in Eastern Europe, Yugoslavia enjoyed Western-influenced rock and jazz throughout the mid- to late- 20th century but punk would become what Vlad Beronja describes as "the sound of the last Yugoslav generation."
In the early 1990s, Yugoslavia collapsed amid a series of civil wars and the music scene — like the country itself — was fragmented along ethnic and national lines.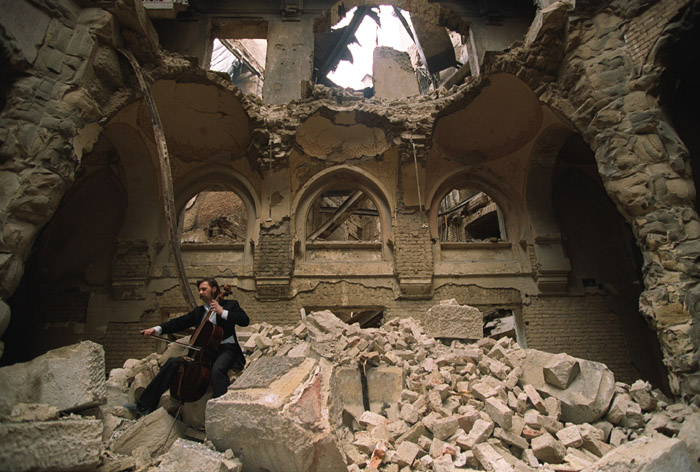 But things are starting to come together again, says Beronja, an assistant professor of Slavic and Eurasian Studies who teaches the course Punks & Divas in Southeastern Europe: Popular Music and Cultural Identity in the Balkans.
"What we're seeing today is that there's a reestablishment of a common musical market in the region and music is one of the ways in which people are connecting across ethnic and national barriers," he explains. "There's a great diversity of music genres happening now and definitely more than there has been in the past. There's been an explosion of hip-hop and dub in the last 10 or 20 years and there are still a lot of punk rock bands as well as more commercial pop."
And then there's turbo-folk, a genre that combines traditional Serbian instrumentation and a unique, trilled vocal style with Euro dance beats. Not everyone in the region is a fan. Google turbo-folk and you'll find accusations of nationalism and tacky commercialism. But Beronja applauds the genre's mixture of styles, which at once evoke popular music of the Middle East and South Asia and something one might hear in a London club. "It has become kind of a global sound," he says.
South Africa: Indigenizing Old Genres and Creating New Ones
"The one thing I like to mention to people when I talk about South African music is that gospel is the largest-selling genre by far," says Xavier Livermon, associate professor of African and African Diaspora Studies.
South Africa is something of a musical anomaly in its region. Due to its legacy of white settler capitalism, major record labels usually neglectful of sub-Saharan Africa do operate in the country. South African music is thus a comingling of established genres (e.g., jazz, soul and rock) supported by those labels and more youth-oriented styles such as hip-hop and house, which, initially ignored by the majors, found their home on local indie labels. Livermon's own research focuses on the latter, specifically on kwaito, which emerged in South Africa during the 1990s.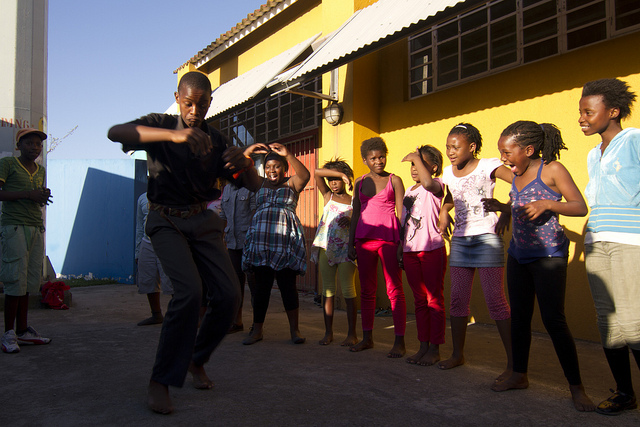 Livermon describes kwaito as having house beats mixed with African melodies and "slowed down considerably."
"I normally tell people 'imagine house music with some beer," he elaborates. "It's a more chilled out, more laid back, slower melodic beat."
But even kwaito, he notes, is itself being overtaken by a newer genre call gqom (spellings vary as it's an attempt to approximate click consonants that don't exist in English). Gqom shares kwaito's house-rhythm foundation but draws heavily on musical traditions of the eastern part of the country, such as Zulu.
South African artists have a long history of engaging in cross-cultural exchanges, "Some of the best jazz musicians are from South Africa," says Livermon. "They completely, wholly adopted that genre of music and indigenized it in ways that are unique and interesting."
The styles that emerged in the post-apartheid era build on this global approach, blending and recombining styles and in the process creating something altogether new. "South African hip-hop and South African house are uniquely South African spins on these forms," he adds. "Whereas kwaito and gqom are uniquely South African."
Germany: Synths and Schlager
When designing his course Pop Music and Germany, Alex Fulk deliberately omitted "Schlager," a particularly schlocky style of popular music that originated in the post-WWII era whose name comes from the German word for "hit" (but in the verb for "to strike" sense, because who can resist trans-linguistic wordplay?).
Still he admits, "If there was one thing about contemporary German pop music, it's that, as bad as it is. And then everything else is a response to it."
In the 1950s, West German youth rioted over Bill Haley and the Comets — not just at live shows, but also in cinemas screening Blackboard Jungle (which featured the single "Rock Around the Clock") — to the horror of an older generation hoping things might finally calm down after the war. Western rock influences prevailed, but German groups didn't hit their stride until they started experimenting with synthesizers.
"That's where you really see them coming onto the world stage," says Fulk, assistant professor of Germanic Studies.
The 1970s spawned a slew of influential German electronic bands like Kraftwerk and Neu! prompting David Bowie to take up residence and record his now famous Berlin Trilogy.

The musical landscape of modern Germany features a bit of everything, not surprising for a country that is the second most popular migration destination after the United States. Fulk highlights some regional differences: metal is bigger in former East Germany; electronic styles like techno are more popular in the West; Berlin hip-hop has more gansta rap influence than that of less urban areas.
In puzzling over what makes the music discussed in his class uniquely German, Fulk found himself more interested in the ongoing cultural exchange between Germany and musicians from other countries. For example, while German hip-hop artists may sample American genres like Motown, some early U.S. hip-hop artists were sampling Kraftwerk.
"Is there something fundamentally German about German music?" is the question he posed to his class. And during the semester, he says, "I really wanted to break that down at every single point and say, 'no, it's always in dialogue with everything else that's going on around it.'"
The Curious Case of K-pop
K-pop is a strange universe. As assistant professor of Asian Studies Youjeong Oh describes it, it initially seems reminiscent of the U.S. pop music industry of the early 1960s, when professional songwriters regularly composed hits for teen idols. But it quickly becomes clear that Korea's take of pop music far exceeds even U.S. standards of commercialization.
Oh's recent book Pop City: Korean Popular Culture and the Selling of Place details the machinery that churns out more than 100 new K-pop bands each year. Also called "idol groups," K-pop bands were introduced by Korean producers — most notably SM Entertainment — in the 1990s following the already successful Japanese idol model. It's a highly manufactured product. Potential idols are selected and trained for several years in the hopes of one day "debuting" as part of a carefully assembled group. Drawing from their vast stock of trainees, producers seek to create a combination that appeals to the widest possible audience. A typical group will be comprised of somewhere between five and 12 members, each with a designated role — a primary singer, a dancer, someone with foreign language skills, etc. The genre is highly focused on appearance and performance, so some members' function is simply to be the prettiest person on the stage.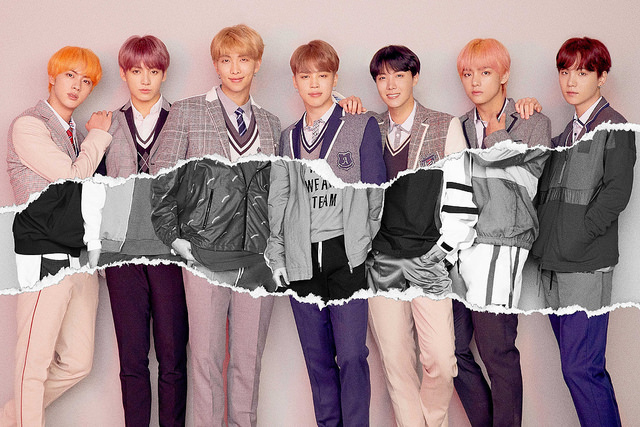 The innovation of K-pop is not the music itself, but rather the focus on exports. South Korea is a small and finite market, so K-pop producers found audiences in China and Japan and more recently in the West. The something-for-everyone band member selection is part of that success, as are online platforms like YouTube, where producers post band performances and videos.
"Idol bands performance is more visual than musical," Oh explains. "So, YouTube is the best fit for image-oriented K-pop music."
The commodification of idols groups is mind-boggling — offering everything from reality TV shows to hologram concerts to elaborate souvenir shops where tourists can purchase items (or "treasures" to use the proper fan terminology) featuring their favorite idols.
Predictably, the career-span of a K-pop idol is not long, and male idols need to wrap things up by age 28, the latest point to which they can defer mandatory military service. Top stars may find their way into Korea's TV and film industry, which Oh also explores in her book. Despite her research, Oh isn't a fan of K-pop. I pledge to listen to some nonetheless, for my own edification, but she corrects me, "Don't listen, watch."
Global Ambition or Mixing the World's Music
Guess how many non-English language songs have made it into the U.S. Billboard top 10 in its entire history? Seventeen. Were you close?
K-pop boy band BTS was the latest to accomplish the feat, but this doesn't necessarily mean that international bands are overthrowing English-language artists in the music industry's largest market.
International bands may opt to use or avoid English for different reasons. K-pop bands add seemingly random dashes of English to cater to Western markets whereas many German and Balkan artists don't have such global ambitions. The youth-oriented South African genres that Livermon studies have largely used local languages (the country has nine official languages in addition to English and Afrikaans) and urban vernaculars, whereas Afro-pop artists of the apartheid era chose to sing in English in order to challenge ideologies that depicted black people as rural and unsophisticated.
To what degree the language barrier is an issue is up for debate. Danceable genres can be easily enjoyed with little or no understanding of content, but the nuances of, say, politically charged Balkan hip-hop might be lost on the typical American listener.
Fulk notes that, while German-language artists only occasionally break into U.S. radio playlists (remember Falco and Nena?), they can do quite well in other European countries. "The U.S. is less willing to accept linguistic differences than people who live a lot closer and are more familiar with different language varieties," he says.
Livermon points out that Western culture has at least one enduring tradition of appreciating music without understanding its lyrics — a genre called opera.
Several of the people I spoke to mentioned that, regardless of whether Western audiences were deliberately listening to more global music, musical styles from around the world were mixing more than ever.
Which isn't to say that the future of music is a utopia of cross-cultural collaborations. One downside to more exposure for artists outside their home markets is a tendency for Western audiences to focus on a single sound to the detriment of others in the regions' diverse musical landscapes. K-pop is certainly an example of this. Korean punk and indie scenes have grown alongside the idol bands since the 1990s and yet PSY's megahit "Gangham Style" is many Americans' only notion of Korean pop music.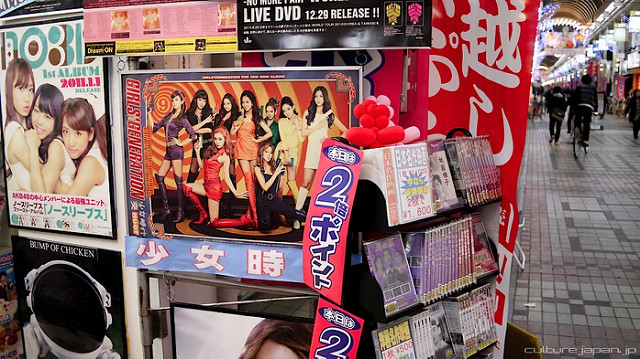 Global music packaged for Western consumers often favors whatever comes across as the most exotic, to the extent that electronic genres like kwaito and gqom may not read as "African" to listeners raised on Disney movie soundtracks.
Beronja emphasizes the multitude of Balkan genres beyond the brass-forward Roma style that has found the greatest success in the West, "The idea of one Balkan sound does injustice to that diversity," he says.
And, of course, there is the issue of who actually benefits monetarily when I decide to exercise to one Spotify's gqom playlists instead of my usual mix of U.S. and U.K. dance hits, but that's a topic I don't have time to properly explore in this post.
Recommendations
Surprisingly, none of the folks I interviewed had big plans to attend SXSW shows. It's almost as though they have research to do and papers to grade. But they were not without suggestions for those willing to brave the crowds.
Korea Creative Content Agency (KOCCA) is doing the seventh year of its Korea Spotlight, where you can see bands in several genres, including K-pop artists iKon and Chungha if that's your thing.
South Africa also has its own showcase (courtesy of Independent Music Exporters of South Africa and Club Bantu) featuring popular singer Moonchild Sanelly among many others.
There's a German music night and lots of other German bands playing shows without regional themes.
The Balkans may have the scantest offerings. A search through the festival schedule turned up a single Croatian band described as "rock/indie rock" who sing in English (so, maybe not your best introduction to the region?). But that's just among official SXSW shows, there could be plenty more out there for someone with superior event research skills.
And keep in mind that I've only presented four regions here. The festival has artists from more countries than I can count, and the Internet makes it possible to listen to music from just about anywhere. My sources were enthusiastic about international music not just from their own areas of research, but overall. As Livermon suggests, "There's a whole world of music out there. Go explore it."
Featured image: SXSW crowds. Photo by John Rogers.