Jonathan Kaplan, an assistant professor in the Department of Middle Eastern Studies, noticed an influx of Afghan refugees at his daughter's elementary school, which inspired him to create the Refugee Student Mentor Program (RSMP) in December 2014.
The RSMP is a partnership between UT Austin's Center for Middle Eastern Studies and the Austin Independent School District (AISD), providing K-12 students who are refugees from the Middle East and Central Asia with mentors while supplementing the AISD's English as a second language (ESL) programs. The volunteers are graduate and undergraduate students of varying fluency who have taken language courses in Arabic, Persian, or have experience with Pashto and Dari.
The mentors are proving to be valuable for refugee students adjusting to new schools and a new country. Each week they spend up to five hours with small groups of students, acting as tutors, translators and social support, helping students with schoolwork, talking to them about their lives, and sometimes eating lunch with them.
Beginning with just 15 student volunteers, the program now has more than 50 and serves 21 AISD schools. Rama Hamarneh, a doctoral candidate in the Program in Comparative Literature, has been a coordinator for the RSMP since 2016 and has watched it flourish.
"There are so many reasons the program is important, but I really appreciate the way that it links our volunteers to the Austin community," Hamarneh says. "It is really easy to live in a bubble when you're in school, whether you're a graduate or undergraduate student, and the RSMP really allows UT students to volunteer and give back to their community, while also bettering their language skills."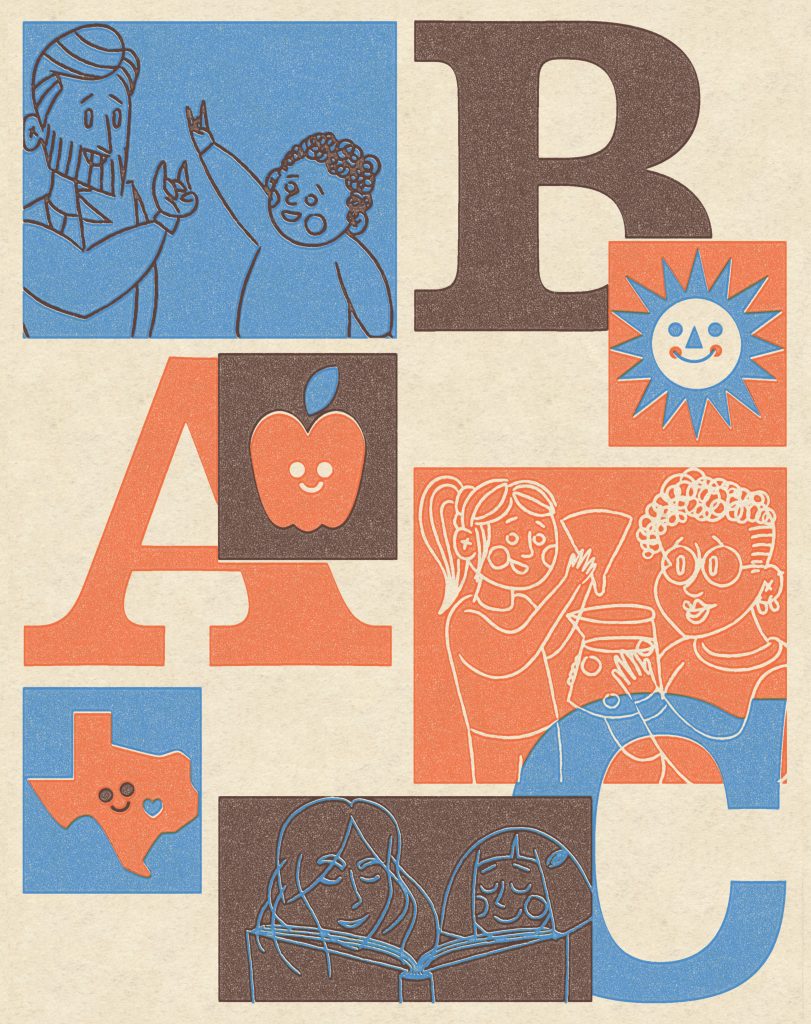 Volunteers are immersed in the language they're studying and learn dialects to which they wouldn't typically be exposed. Studying abroad can be difficult for students learning languages and dialects spoken in countries such as Afghanistan and Iraq, says Kaplan. Being able to interact weekly with refugees from those countries and being exposed to the varied vocabulary of younger speakers is extremely beneficial to the fluency of student mentors.
In addition to having in-school volunteers, program director Katie Aslan says the RSMP also holds teacher training sessions on campus to help extend its reach into surrounding communities including in Pflugerville, where a large part of the refugee community has settled.
Last year, the RSMP raised more than $10,000 on Hornraiser for transportation costs, which allowed the organization to serve more high-need Austin schools that aren't accessible by bus, something crucial to many of the student mentors who often rely on public transit.
"This program has already evolved so much," Aslan says. "I don't think any of us imagined that a small program in one school would expand to so many schools in just three years. We have been able to help so many more refugee students than we ever imagined because of the enthusiasm of our students and a great partnership with the school district. The flow of refugees in the Austin area fluctuates so much, and we will continue to adapt to all of these changes in order to reach the students who need us the most."