This academic year, the College of Liberal Arts welcomes 17 new faculty members to the 40 acres. Read more information on each of them below: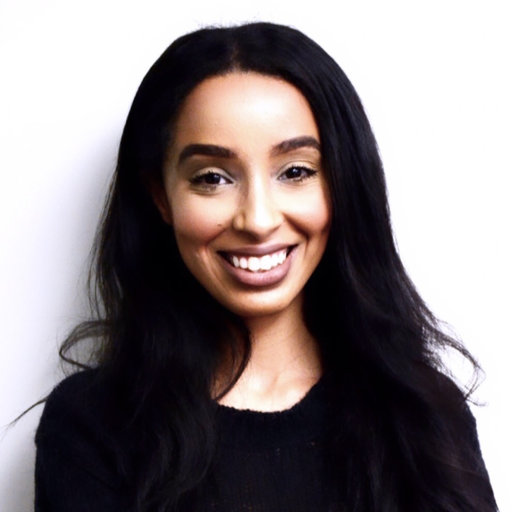 Alagraa Bedour
Assistant Professor, African & African Diaspora Studies
Alagraa Bedour completed her Ph.D. in Africana Studies and a B.A. in Political Science from the University of Toronto and a master's in Race, Ethnicity, and Post-Colonial Studies from the London School of Economics. She was an Andrew W. Mellon Graduate Fellow at Brown. Bedour is interested in black political thought, especially Caribbean political thought, African anti-colonial thought and black Marxism. She's published in several journals, including Critical Ethnic Studies, Contemporary Political Theory, The CLR James Journal of Caribbean Philosophy, and Souls: A Critical Journal of Black Politics, Culture, and Society.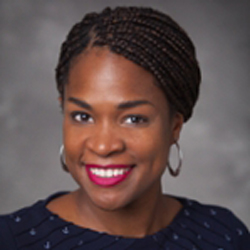 Ashley Coleman Taylor
Assistant Professor, Religious Studies
Ashley Coleman Taylor was formerly an Instructor of Women's Studies at Agnes Scott College as well as a Lecturer in the Institute for Women's, Gender and Sexuality Studies at Georgia State University. As an interdisciplinary ethnographer, she specializes in the intersecting lived experiences of black embodiment, black genders and sexualities and African diaspora religious experience. She was a 2016-2017 Visiting Fellow at the James Weldon Johnson Institute at Emory University. Her book, "Majestad Negra: Race, Class, Gender and Religious Experience in the Puerto Rican Imaginary," is an intersectional black feminist approach to race, class, gender and activism in Puerto Rico. The manuscript is a finalist for the National Women's Studies Association/University of Illinois Press First Book Prize.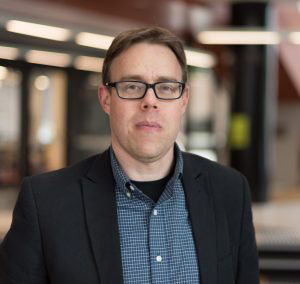 Adam Clulow
Associate Professor, History
Adam Clulow is a historian interested in the transnational circulation of ideas, people, practices and commodities across early modern East and Southeast Asia. He received an M.A. in East Asian history from Niigata University in Japan and a Ph.D. in Japanese history from Columbia University. Clulow's first book, "The Company and the Shogun: The Dutch Encounter with Tokugawa Japan," was published in 2014, and he's published extensively on claims to possession, early modern piracy, the origins of international law, Tokugawa period domains and the role of maritime violence in European expansion. Clulow is the creator of the Roy Rosenzweig Center for History and New Media of the Amboyna conspiracy trial, an interactive Digital Humanities project. He is also the co-developer of the Virtual Angkor project which has received the American Historical Association's 2018 Roy Rosenzweig Prize for Innovation in Digital History.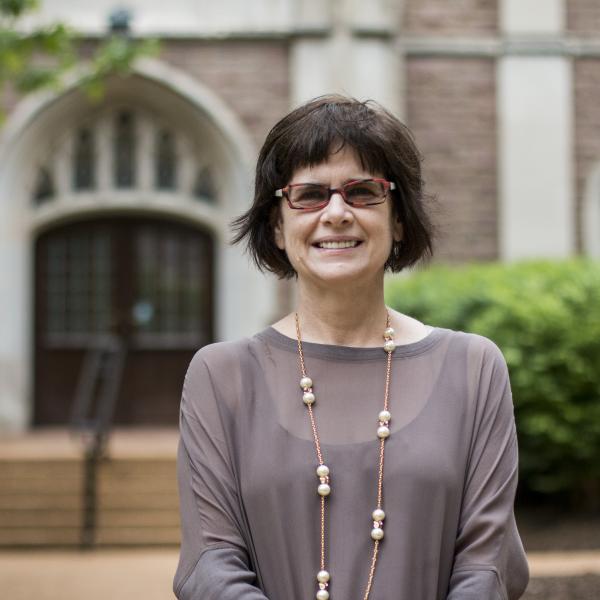 Julia Driver
Professor, Philosophy
Julia Driver comes to UT Austin from Washington University in St. Louis and is a current professorial fellow at the University of St Andrews. Driver is the author of "Uneasy Virtue, Consequentialism, and Ethics: The Fundamentals," as well as many articles in ethics and moral psychology. She chaired the American Philosophical Association's Committee on the Status and Future of the Profession from 2012-2015. She is also the leading proponent of a consequentialist approach to virtue theory. She has also taught at Dartmouth College, Virginia Tech and Brooklyn College CUNY. She received her Ph.D. from Johns Hopkins University and her B.A. from the University of Texas at Austin.
Hi'ilei Hobart
Assistant Professor, Anthropology (Spring 2020)
Hi'ilei Hobart has earned a Ph.D. in Food Studies from New York University and holds an M.A. in Studies in the Decorative Arts, Design, and Culture from the Bard Graduate Center and an M.L.S. in Rare Books Librarianship and Archives Management from the Pratt Institute. Her research is broadly concerned with indigenous foodways, Pacific Island studies, settler colonialism, urban infrastructure and the performance of taste. Her manuscript gives the history of comestible ice in Hawai'i across the nineteenth and twentieth centuries in order to investigate the sensorial and affective dimensions of native dispossession. In particular, she is interested in how personal and political investments in coldness facilitate particular ideas about race, belonging comfort and leisure in the Pacific.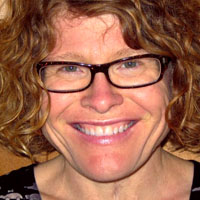 Alison Kafer
Associate Professor, English
Alison Kafer, earned a Ph.D. from Claremont Graduate University in 2005. She was formerly an Associate Professor and Chair of the Department of Feminist Studies at Southwestern University. She is the author of "Feminist, Queer, Crip," which focuses on extending and challenging the parameters of disability theory and politics, rejecting the idea of disability as a pre-determined limit. Her work has appeared in a number of journals and anthologies, including Disability Studies Quarterly, Feminist Disability Studies, the Journal of Literary and Cultural Disability Studies, Sex and Disability, and South Atlantic Quarterly.
Andreas Mueller
Associate Professor, Economics
Andreas Mueller, previously at Columbia Business School, received his doctorate from the IIES, Stockholm University, and was awarded the Arnbergska Prize for his dissertation work by the Royal Swedish Academy of Sciences. His research spans a broad spectrum of issues in macroeconomics, labor economics and monetary economics and has been published in leading academic journals, such as the American Economic Review, the Journal of Political Economy and the Journal of Labor Economics and covered in the Economist, New York Times, Wall Street Journal and Financial Times. Mueller is a Faculty Research Fellow at the National Bureau of Economic Research, a Research Affiliate at the Center for Economic Policy Research and a Research Fellow at the Institute of Labor Economics.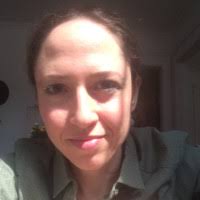 Avigail Noy
Assistant Professor, Middle Eastern Studies
Avigail Noy was a former postdoctoral fellow at Harvard University. She specializes in medieval Arabic literary theory and in the Arabic literary and linguistic traditions more broadly. Her research focuses on the historical development of Arabic poetics and rhetoric, the intersection between poetics and hermeneutics, and the theory of metaphorical language. Her publications include a study of ʿAbd al-Qāhir al-Jurjānī's legacy in the Islamic intellectual tradition and a study of Sībawayh's notion of the "absurd". In her current book project she explores how eloquence (bayān) became a matter of science in Islam. Noy holds a Ph.D. in Arabic and Islamic studies from Harvard and an M.A. and B.A. from Tel Aviv University.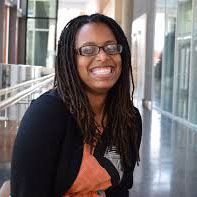 Chelsi West Ohueri
Assistant Professor, Slavic & Eurasian Studies
Chelsi West Ohueri completed her bachelor's in anthropology at Millsaps College, and her master's and doctorate in sociocultural anthropology at UT Austin. Ohueri is a postdoctoral fellow in the Division of Community Engagement and Health Equity in the Department of Population Health. Her research interests include race and racialization, health disparities, the intersections of the criminal justice and health care systems, medical humanities and global health. Ohueri has conducted extensive research including intensive fieldwork in Albania, southeastern Europe and Central Texas. Her dissertation analyzed race, belonging and marginalization in Romani, Egyptian and Albanian communities of Albania. She has published research on the subjects of race, gender, community and migration.
Caitlin Orsini
Assistant Professor, Psychology
Caitlin Orsini was a postdoctoral fellow at the University of Florida, received her bachelor's in behavioral neuroscience from Washington College, as well as both a Master of Science and a Doctor of Philosophy in bioscience from the University of Michigan. Her study of focus is in addiction and decision making. Orsini has written many peer-reviewed publications, guest lectured and has spoken at conferences throughout her career, the most recent of which focused on the dynamic role of the basolateral amygdala in decision making at the Winter Conference on Brain Research in British Columbia.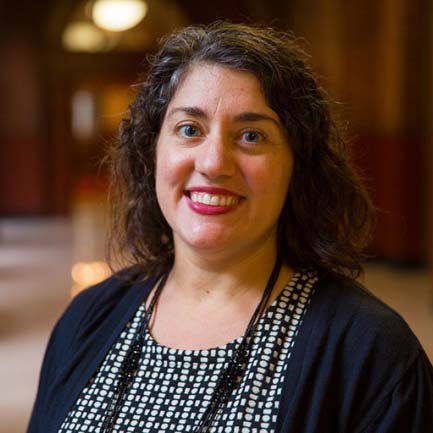 Samantha Pinto
Associate Professor, English
Samantha Pinto was an assistant professor of English and Women's and Gender Studies at Georgetown University. She is currently writing a book on race, gender and literary aesthetics in 20th century African diaspora writing, titled "Difficult Diasporas: Reading Aesthetics in Transnational Feminist and Black Atlantic Thought." She was a fellow in UT Austin's African & African Diaspora Studies Department in 2011–2012, where she also did Mellon Foundation-funded research on the Transcription Centre as part of a book project on African diaspora celebrity and human rights. Her journal articles have appeared in Atlantic Studies and Meridians.
Dalpat Rajpurohit
Assistant Professor, Asian Studies
Dalpat Rajpurohit, a former Hindi and Urdu Lecturer at Columbia University, received a B.A. from Jai Narayan Vyas University in Jodhpur, an M.A. and M.Phil. from Jawaharlal Nehru University in New Delhi and a Ph.D. from Presidency University in Kolkata. He has published a number of articles such as "Making The War Come Alive: Dingal Poetry and Padmakar's Himmatbahahur Birdavali" and "Brahmanand and His Innovation in the Barahmasa Genre." Rajpurohit's interests are in Hindi, literary traditions of early modern North India, devotional and courtly Hindi literature, and Brajbhasha and Awadhi poetics.

Mark Ravina
Professor, History
Mark J. Ravina received his bachelor's from Columbia University and his master's and doctorate from Stanford University. He has been a visiting professor at Kyoto University's Institute for Research in Humanities and a research fellow at Keio University and the International Research Center for Japanese Studies. Ravina has published extensively on early modern Japanese history, with a particular focus on the transnational and international aspects of political change. He has also published research on Japanese and Korean popular culture, Japanese economic thought and the history of science. He has appeared on CNN, CNN International, NPR, and The History Channel. Ravina's books include "The Last Samurai: The Life and Battles of Saigo Takamori" and "Land and Lordship in Early Modern Japan."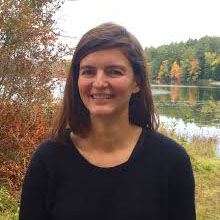 Maria Sidorkina
Assistant Professor, Slavic & Eurasian Studies
Maria Sidorkina recently completed her Ph.D. in Cultural and Linguistic Anthropology at Yale University and received her B.A.S. in Mathematics and Comparative Literature from Stanford University. Her dissertation, "Kholivar: New Projects of Belonging on the Russian Periphery," is based on ethnographic fieldwork conducted in Novosibirsk and Moscow between 2011 and 2014. The project traces the evolution of the "Fair Elections" protest movement into diverse activist experiments with competing forms of urban sociality, sociability and publicity. Sidorkina's expertise is in post-socialism illiberal publics and politics, linguistic anthropology, digital sociability, interactional design, and Russian language theory, literature and literacy.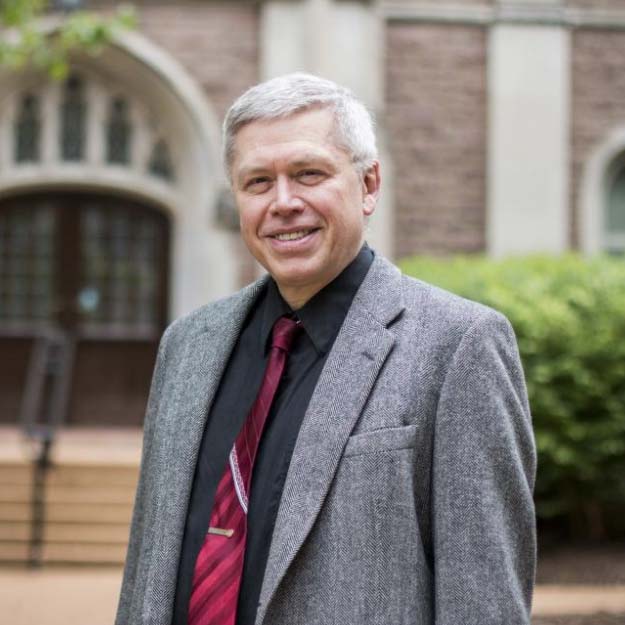 Roy Sorensen
Professor, Philosophy
Roy Sorensen was a former professor of philosophy at Washington University at St. Louis and holds a professorial fellowship at the University of St Andrews. Sorensen is the author of six books: "Blindspots," "Thought Experiments," "Pseudo-Problems," "Vagueness and Contradiction," "A Brief History of the Paradox," and "Seeing Dark Things." Prior to teaching, Sorenson received a B.A. in Philosophy from the University of New York at Plattsburgh and both an M.A. and Ph.D. in Philosophy from Michigan State University.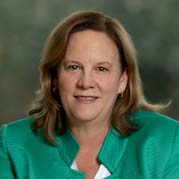 Ann Stevens
Dean, College of Liberal Arts; Professor, Economics
Ann Huff Stevens became Dean of the College of Liberal Arts in July 2019. Stevens came to UT Austin from the University of California, Davis, and is a Texas native with roots in Corpus Christi. At UC Davis, Dean Stevens was a professor of economics and served in a variety of leadership roles, including chair of the Department of Economics, chair of the Economics Graduate Program, interim dean of the Graduate School of Management, and founding director of the Center for Poverty Research. She earned an undergraduate degree from American University and a doctorate in economics from the University of Michigan. Prior to her work at UC Davis, she served as a faculty member at Rutgers University and Yale University.
Kari White
Associate Professor, Sociology
Kari White formerly taught in the Department of Health Care Organization and Policy at the University of Alabama at Birmingham. She received her Ph.D. in Sociology with a concentration in Demography from UT Austin, M.P.H. from Tulane University and M.A. in Latin American Studies from the University of Arizona. Her research focuses on the impact of health service delivery models and policies on access to and use of highly effective contraception, with a focus on low-income and immigrant populations. Her recent projects include a collaborative evaluation of legislation affecting family planning funding and abortion restrictions in Texas, assessing factors influencing vasectomy use, and examining women's access to abortion and post-abortion contraception in the Southeast.