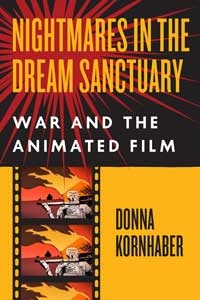 Nightmares in the Dream Sanctuary: War and the Animated Film
University of Chicago Press, Dec. 2019
By Donna Kornhaber, associate professor, Department of English
Wartime animation is one of the world's richest archives of memory and witness. Artists have turned to this fantastical medium to capture real-life horrors they can express in no other way. This groundbreaking media history is a testament to the power of art to capture the endurance of the human spirit in the face of atrocity.
---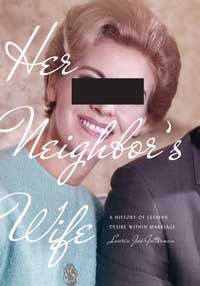 Her Neighbor's Wife: A History of Lesbian Desire Within Marriage
University of Pennsylvania Press, Dec. 2019
By Lauren Jae Gutterman, assistant professor, Departments of American Studies and History
Her Neighbor's Wife examines the personal experiences and public representation of wives who desired women in the United States since World War II. The book demonstrates how married women have historically engaged in same-sex affairs, while calling into question the presumed straightness of marriage between a man and a woman.
---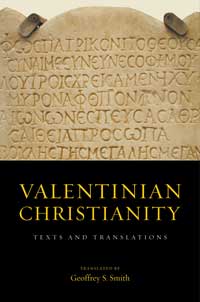 Valentinian Christianity: Texts and Translations
University of California Press, Dec. 2019
By Geoffrey Smith, assistant professor, Department of Religious Studies
Valentinus, an Egyptian Christian who traveled to Rome to teach his unique brand of theology, and his followers, the Valentinians, formed one of the largest and most influential sects of Christianity in the second and third centuries. This volume brings together, for the first time, their writings in original language and translation.
---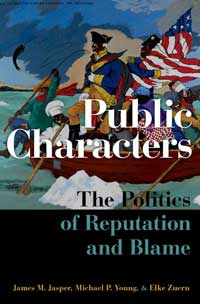 Public Characters: The Politics of Reputation and Blame
Oxford University Press, Dec. 2019
By James M. Jasper; Michael P. Young, professor, Department of Sociology; and Elke Zuern
Heroes, villains, victims and minions are more important than ever before in our politics and culture. Recent political analysis has ignored the great characters of the past in favor of frames, heuristics, codes and identities. Character, reputation and images matter in politics, and social life more generally, as they help mobilize people and their passions.
---
"The Bolshevik Revolution Had Descended On Me": Madeleine Z. Doty's Russian Revolution
Slavica (Indiana University), Dec. 2019
Edited and annotated by Julia L. Mickenberg , professor, Department of American Studies
This book offers Doty's writings on Russia and the Bolshevik Revolution as a stand-alone volume (supplemented with explanatory footnotes) along with an introduction offering background on Doty herself and the milieu of suffragists, reformers, professionals and journalists in New York City of which she was an important part.
---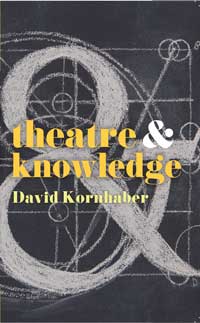 Theatre & Knowledge
Red Globe Press, Dec. 2019
By David Kornhaber, associate professor, Department of English
From Plato onwards, philosophers have pondered the fraught relationship between the illusory practices of the stage and the rational pursuit of knowledge. Drawing on a global array of theatrical traditions, Theatre & Knowledge vividly demonstrates how questions of knowledge continue to motivate some of theatre's most innovative practices.
---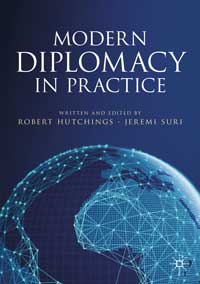 Modern Diplomacy in Practice
Palgrave Macmillan, Dec. 2019
Written and edited by Jeremi Suri, professor, Department of History and LBJ School of Public Affairs; and Robert Hutchings, professor, LBJ School of Public Affairs
This book compares the world's ten largest diplomatic services: Brazil, China, France, Germany, India, Japan, Russia, Turkey, the United Kingdom and the United States. Chapters cover the distinctive histories and cultures of the services, their changing role in foreign policy making and their preparations for the new challenges of the 21st century.
---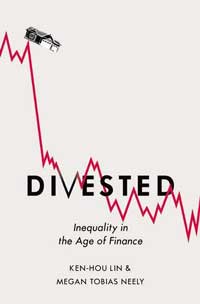 Divested: Inequality in the Age of Finance
Oxford University Press, Jan. 2020
By Ken-Hou Lin, associate professor, Department of Sociology; and Megan Tobias Neely, Sociology Ph.D. '17
Finance is an inescapable part of American life — from how one pursues an education, buys a home, runs a business or saves for retirement. And as finance continues to expand, inequality soars. The average American is now divested from a world driven by the maximization of financial profit.
---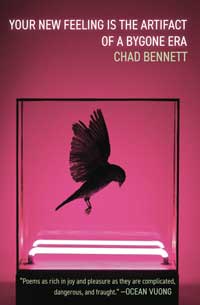 Your New Feeling Is the Artifact of a Bygone Era
Sarabande Books, Jan. 2020
By Chad Bennett, associate professor, Department of English
Awarded the Kathryn A. Morton Prize in Poetry, selected by Ocean Vuong, this debut collection of poems sings off-kilter love poems from a queer corner of the archive. The result, per Vuong: "poems as varied and rich in joy and pleasure as they are complicated, dangerous and fraught."
---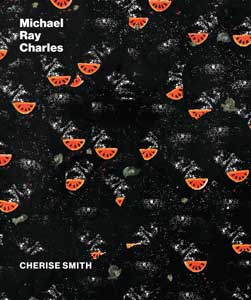 Michael Ray Charles: A Retrospective
University of Texas Press, Jan. 2020
By Cherise Smith, chair and associate professor, Department of African and African Diaspora Studies
Michael Ray Charles is an artist who rose to prominence in the 1990s for works that engaged American stereotypes of African Americans. With a background in advertising and an archivist's inquisitiveness, he made startling use of found images and offered critiques of the narratives they fostered.
---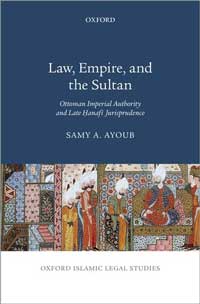 Law, Empire, and the Sultan: Ottoman Imperial Authority and Late Hanafi Jurisprudence
Oxford University Press, Jan. 2020
By Samy A. Ayoub, assistant professor, Department of Middle Eastern Studies
This book examines imperial authority in legal works from the Ottoman world of the 16th – 19th centuries CE. Hanafi jurists assigned authoritative value to the edicts of the Ottoman sultan. Although critical of the controversial imperial practices and policies, late Hanafi jurists embraced sultanic authority as an indispensable element of the lawmaking process.
---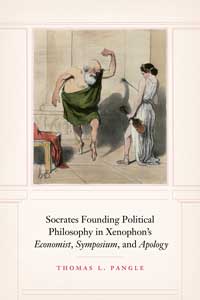 Socrates Founding Political Philosophy in Xenophon's Economist, Symposium, and Apology
University of Chicago Press, Jan. 2020
By Thomas L. Pangle, professor, Department of Government; and co-director, Thomas Jefferson Center for the Study of Core Texts and Ideas
Which way of life best promotes human flourishing, politics and economics — that of the Socratic political philosopher with his philosophic virtues, or that of the traditional gentleman with his familial, civic and moral virtues? This book uncovers the nuances of Xenophon's approach to the question.
---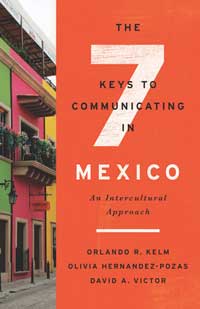 The Seven Keys to Communicating in Mexico: An Intercultural Approach
Georgetown University Press, Jan. 2020
By Orlando R. Kelm, associate professor, Department of Spanish and Portuguese; Olivia Hernandez-Pozas; and David A. Victor
This book uses Victor's groundbreaking LESCANT approach to evaluate cross-cultural communication, focusing on seven areas of analysis:language, environment, social organization, context, authority, nonverbal communication and time. This provides a framework for understanding Mexico and North American interactions. Kelm and Victor's previous books in the series deal with Brazil and Japan.
---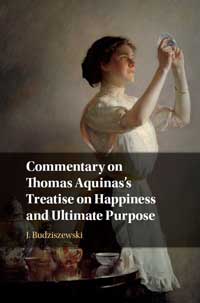 Commentary on Thomas Aquinas's Treatise on Happiness and Ultimate Purpose
Cambridge University Press, Feb. 2020
By J. Budziszewski, professor, Departments of Government and Philosophy
Today many people experience life as meaningless and purposeless. Perhaps for this reason, scholarship on happiness and purpose is hotter than ever. One of history's greatest books on the subject is also surprisingly timely: The Treatise on Happiness and Ultimate Purpose of the great medieval thinker Thomas Aquinas.
---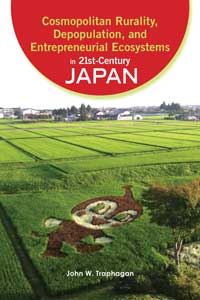 Cosmopolitan Rurality, Depopulation, and Entrepreneurial Ecosystems in 21st Century Japan
Cambria Press, Feb. 2020
By John W. Traphagan, professor, Departments of Religious Studies and Anthropology
In "rural" Japan, a new a hybrid space of neo-rurality is emerging that brings together people and ideas reflecting local, national and global frames of experience. Locals generate entrepreneurial ecosystems intended to attract new people and ideas while retaining ideational and geographical elements associated with traditional values and spaces.
---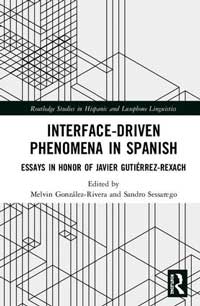 Interface-Driven Phenomena in Spanish: Essays in Honor of Javier Gutiérrez-Rexach
Routledge, Feb. 2020
Edited by Melvin González-Rivera and Sandro Sessarego, associate professor, Department of Spanish and Portuguese
Formal syntax and semantics experts address a broad array of issues in Spanish grammar. This volume offers an updated view on current research topics and a variety of methods and theoretical perspectives. It will be of interest to advanced students, researchers and scholars working on Spanish syntax, semantics and their interfaces.