More than 90 years ago the first anthropologist at the University of Texas, J.E. Pearce, began digging at a site near Florence, Texas, in effect turning the first pages on a story many millennia in the making.
Perhaps as far back as 20,000 years ago some of the first human inhabitants of the Americas occupied a piece of land, ideally situated between hill and plain, that today archeologists refer to as the Gault Site.
According to Tom Williams, assistant executive director of the Gault School of Archaeological Research, in 1929 Pearce and other anthropologists discovered signs of early human settlement on farmland owned by Henry and Jodie Gault, but it wasn't until the late 1990s that excavations by UT Austin's Prehistory Research Project revealed occupation by the Clovis culture, who were then thought to be the first human inhabitants of the Americas.
Williams, who is also a research associate at the Texas Archeological Research Laboratory (TARL), with the Prehistory Research Project, said that when several discoveries around the country revealed that the Clovis culture might not be the oldest in North America, Gault researchers acquired a National Science Foundation Grant to join in the search. What they found would be named one of the top 10 discoveries of 2018 by the Archaeological Institute of America — the only one in the Americas — and garner numerous national headlines.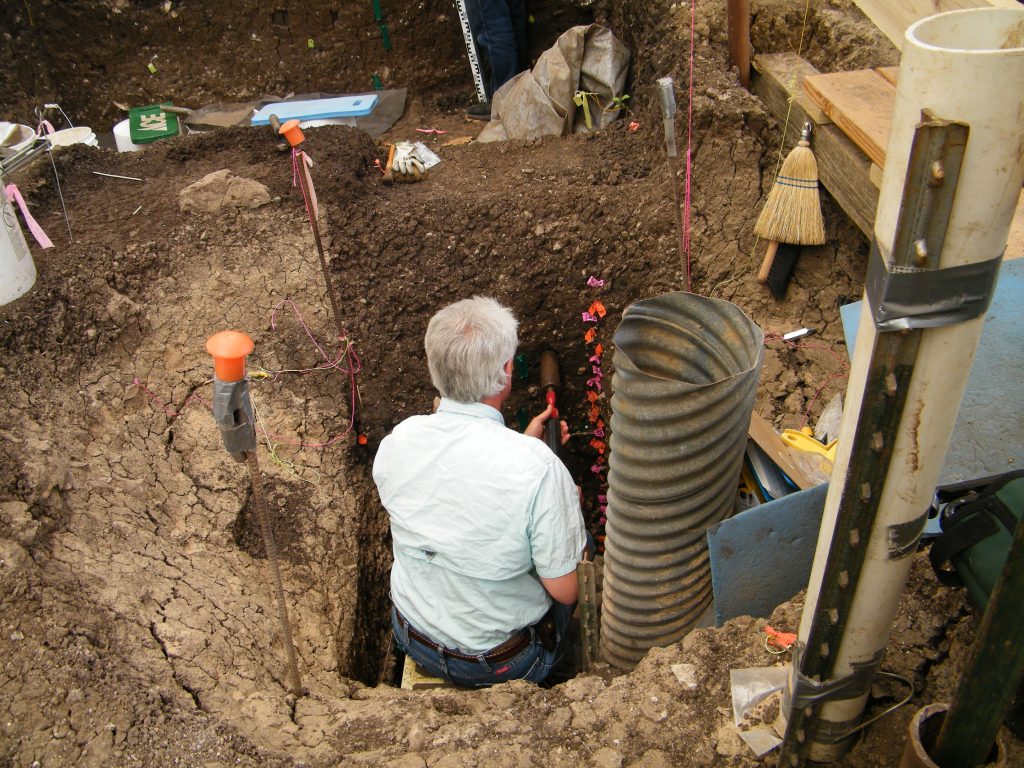 This landmark discovery preceded a homecoming of sorts for the Prehistory Research Project (formerly known as the Gault Project), which got its start at UT Austin in 1999 as part of the College of Liberal Art's Texas Archeological Research Laboratory. The project moved to Texas State in 2010, but returned to UT Austin in June 2019. Williams says the project offers valuable lab experiences and field opportunities to UT students, as well as opportunities for cross-disciplinary and inter-departmental collaboration for faculty and students in a variety of areas ranging from anthropology and geography to archeology and chemistry.
"Students gain valuable experience and learn skills that are transferable to so many disciplines, says Williams. "They can be a part of an exciting project that has changed our paradigm in prehistory research."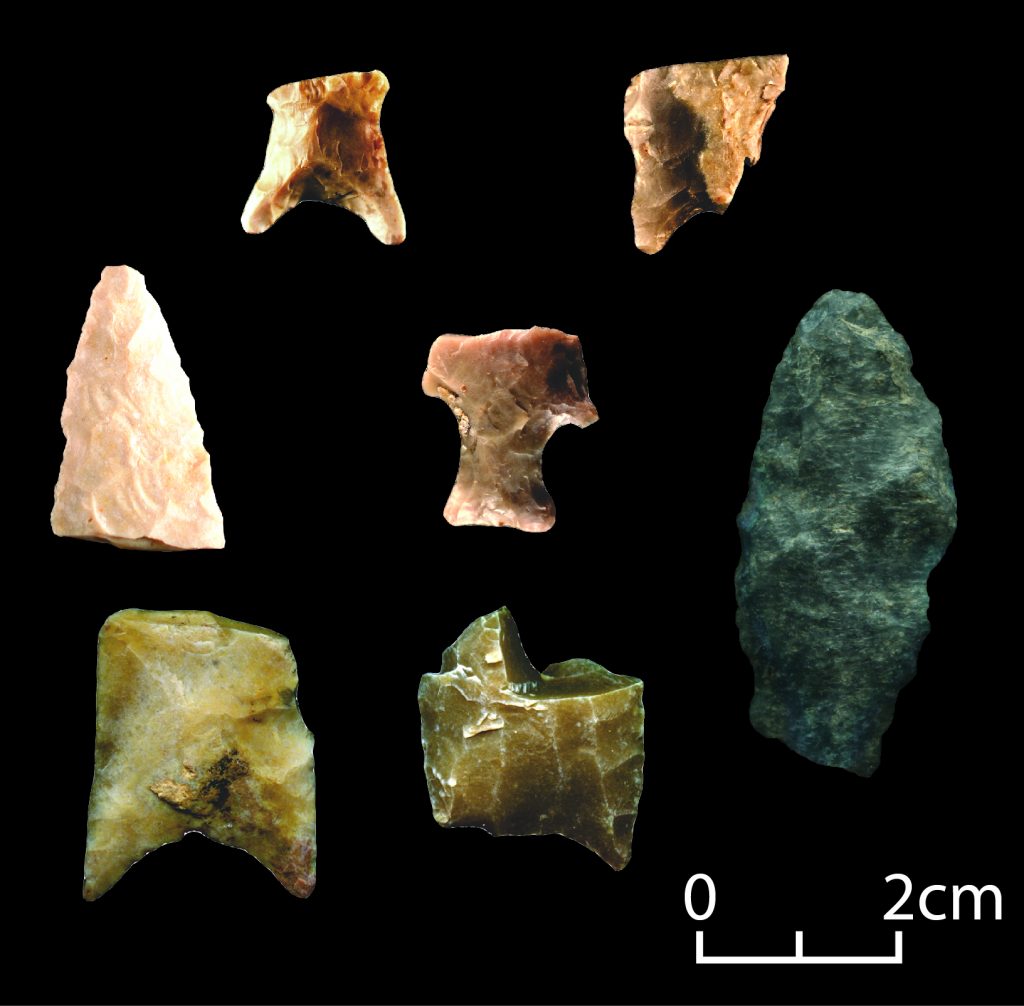 He says Gault is giving researchers "a huge amount of information about what these people were doing, what environment they were living in, the activities of these hunter gatherer groups were engaged in."
Williams says the research has also shed new light on other prehistory sites around the country.
"Sites in Pacific states only date back 16,000 years, but with the discovery at the Gault site we now know people had to be on this continent at least 20,000 years to make it down the Pacific coast and over to Texas. This site in Texas is a benchmark indicating that there has to be older stuff out there. It really has changed our paradigm and enhanced our understanding," says Williams. "We know these people made projectile points and they were going out and hunting. We also have evidence that they were cutting plants, cutting wood, processing hide for clothing, processing grasses for bedding, food — we are trying to flesh out what life could have been like then."
He says the Gault people likely chose the site for the same reasons settlers founded nearby Austin: "This region at the Edwards plateau and Edwards's aquifer is an ecotonal boundary that offers all the resources of the upland plus the coastal plains. Hunter-gatherers found deer and turkey in the hills, while larger animals like Columbian mammoth, horses and camels inhabited the plains. By living in this central place, they had access to both upland and lowland regions."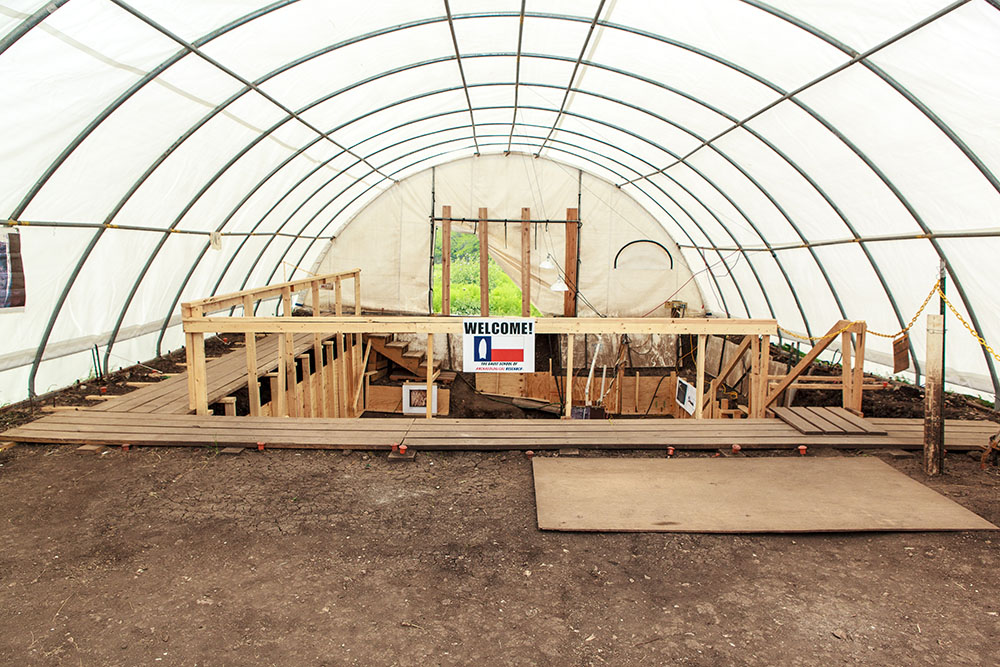 The edge of the Edwards Plateau also consists of Edwards's limestone, which Williams describes as one of the region's single largest sources of chert, a type of rock used in making a variety of stone tools (which Williams and his colleagues are attempting to reproduce in the TARL lab).
With the project back at UT Austin, Williams hopes to attract more students, faculty and volunteers to the project, for there is plenty of work to do, and many discoveries yet to be made.
"Gault has already yielded 2.9 million artifacts, and we've only excavated 3 percent of the surface," says Williams. "It's fairly endless."
A book about research at the site, "Secrets in the Dirt: Uncovering the Ancient People of Gault," by Mary S. Black, is available from the Texas A&M University Press.