Margaret Siu, a Plan II honors senior from Dallas, is the recipient of a 2020 British Marshall Scholarship.
The scholarship will fund Siu's graduate education at the University of Oxford, where she will pursue a Master of Science in Contemporary Chinese Studies during her first year, and a Master of Science in Global Governance and Diplomacy during her second. The scholarship will cover Siu's university fees, cost-of-living expenses, books, thesis research and travel, and fares to and from the United States.
"Receiving the Marshall scholarship affirms my mission to gain a diplomatic understanding to navigate between clashing ideologies," Siu said. "This scholarship will allow me to study at Oxford. There I will learn from a global perspective about how soft power works through narratives and especially how the Chinese government curates stories. Given current harrowing events, these stories cannot be forgotten."
As a freshman, Siu founded Apricity Magazine, now the official literary and arts journal of The University of Texas at Austin. She served as the publication's editor-in-chief for 3 years, leading the acquisition and digital preservation of the Analecta, a 45-year-old magazine which published the work of Academy Award winners Wes Anderson and Owen Wilson. In January 2019, Apricity won the Gold Crown Award from the Columbia Scholastic Press Association, one of only two arts magazines in the nation to receive the honor. Siu has also advised high schools and colleges in Austin and Shanghai on how to create their own arts publications. Since fall 2019, she has served as Apricity's chairman.
As a Bill Archer Fellow, Siu has spent the fall 2019 semester in Washington, D.C. where she works as a research intern for the Human Rights Initiative in the Center for Strategic and International Studies. She was also a semi-finalist for the Rhodes scholarship and has obtained a certificate in Managerial Economics, Business Analytics, and Financial Accounting from Harvard Business School, as well as a certificate in Advanced Mandarin Chinese from National Taiwan Normal University.
"Margaret Siu fully embodies what it means to be a student of the liberal arts," says Ann Huff Stevens, dean of the College of Liberal Arts. "She puts her scholarship to work through a variety of experiences, from founding an award-winning magazine to working as an intern on international human rights issues, all the while using her broad education to lead and to solve problems."
The Marshall scholarship, now in its 66th year, is funded substantially through the government of the United Kingdom. The intention of the Marshall scholarship is to "strengthen the enduring relationship between the British and American peoples, their governments and their institutions," according to the British Marshall Scholarship website. It was founded as a tribute to the Marshall Plan, which was named for former U.S. Secretary of State George Marshall and through which the United States provided aid to rebuild Europe after World War II.
Siu is the 27th UT Austin student to receive a Marshall scholarship since its establishment in 1953.
Keep reading for a Q&A with Siu about Apricity, the most important thing she's learned in college and her goals for the future.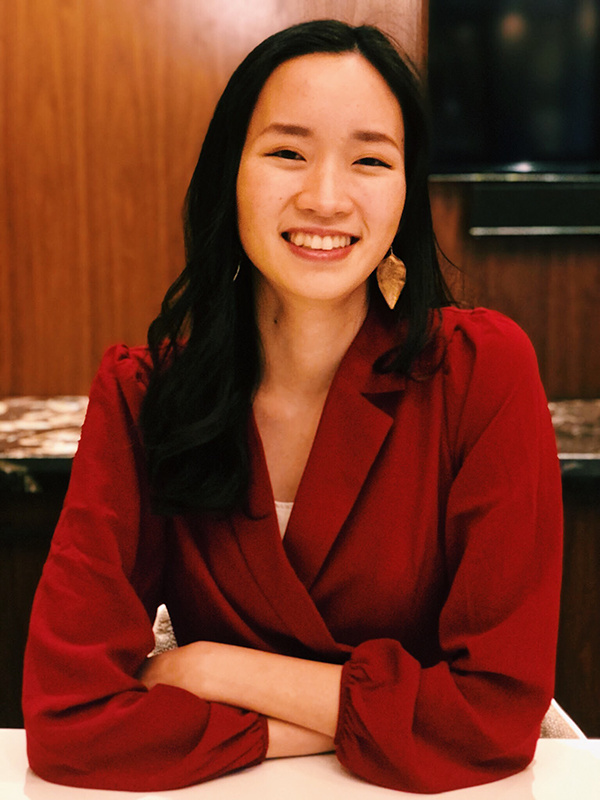 How did you react when you found out you'd been selected for a Marshall scholarship?
When I first got the call from the selection committee notifying me of my selection, I was in the middle of researching at work. I sat in dumbfounded silence before asking them, "Is this a prank?" To which, they assured me that it was "very real." From there, I completely lost my composure.
When I finally got off the phone, my coworkers approached me asking if I was all right after hearing my outbursts. Sheepishly and still in a state of shock, I told them about my selection. They congratulated me and arranged for a happy hour celebration!
What drew you to your fields of study?
I have always been a sponge for stories. From childhood, I grew up with myths and legends from China's past, from the rise of Empress Wu Zetian to the wily schemes of the Monkey King. But there were other stories too; those my family retold. My grandmother fought for her mother's freedom under China's domestically abusive concubinage system. My father had escaped China before the violent upheavals of the Cultural Revolution. Reading accounts from Chinese writers, such as Iris Chang, revealed similar perspectives of the Asian American experience and contemporary China. As I learned about their cultural histories, I began to understand my own.
Throughout my college career, I continued to pay attention to stories and how they might be told. I founded Apricity Magazine, an international storytelling platform for the arts, which now entails a rich collection of narratives, including some pushing against regional oppressions. When I researched and guest lectured in Beijing, I observed a friction between Western ideals of free expression and autocratic suppressed ideals—especially as I watched Beijing react to the Hong Kong protests. During the Archer Program, I worked at the Center for Strategic and International Studies. There, I researched human rights implications of China's surveillance panopticon and the impact of US supply chains on Uyghur forced labor.
While observing rising U.S.-Chinese tensions, I've learned to build a bridge between my identity as an American and my family's cultural history. This compels me to study how the Chinese government curates stories through their statecraft. In doing so, I hope to build a diplomatic understanding to navigate antithetical geopolitics while advocating for human rights.
What are you most looking forward to about living in the UK?
To be honest, this opportunity really hasn't sunken in yet. I'm still so excited about the congratulatory phone call I received from the British Consulate. If you told high school Margaret that this would happen to her, she would never believe you.
I'm over the moon about studying at Oxford because it is a historic institution my heroes (J.R.R. Tolkien, T.S. Eliot, Malala Yousafzai and many others) have attended. I'm excited to meet world leaders among other movers and shakers of society. As an art-fanatic and bookworm, Oxford showcases amazing landmarks to visit and events to attend. So much of Oxford itself is an architectural work of art!
Finally, I'm excited that there is so much for me to explore. Recommendations are absolutely welcome!
What's your favorite memory from your time at UT?
I remember traveling to New York City with a handful of other members of Apricity to collect a Columbia Scholastic Press Association Crown Award. We brought back magazine award recognitions from the Columbia Scholastic Press Association to the UT for the first time since 1987. It was a bonding experience I will never forget. We started this magazine from what was a basement of a dorm and somehow made our way to NYC for an award. It took every member of our Apricity family to make this happen.
While in NYC, we went through a rollercoaster adventure. From getting locked outside of an Airbnb together to celebrating our award with Plan II Director Dr. Wettlaufer, who had flown up to New York just to support us. We had so many inspirational conversations with UT alumni and led discussions at the College Media Association convention. We even had dinner with a contributor, Alicia Chen. When she told us that getting published in Apricity sparked her career in art curation, all of us were dumbfounded at the impact we had on another's life.
I am grateful to every member of Apricity, every contributor, every supporter and mentor. Never would I have imagined that what started as an idea during my freshman year would give me a realized dream and a college family.
What do you think is the most important thing you've learned in college?
A dear mentor, Professor Lee Walker (Plan II), once suggested to me to "have as many conversations with as many people as possible."
Community matters. Especially since student identities are still quite malleable, conversations with your community can shape who you become. Coming to UT really transformed me from who I was in high school. The resources available from professors, my close friends, the Plan II program, the College of Liberal Arts, alumni and many others gave rise to Apricity and my personal narrative. So many adventures and opportunities sprouted from simple coffee chats. From lengthy conversations about art to the exploration of climate change advocacy, there's so much to learn from others.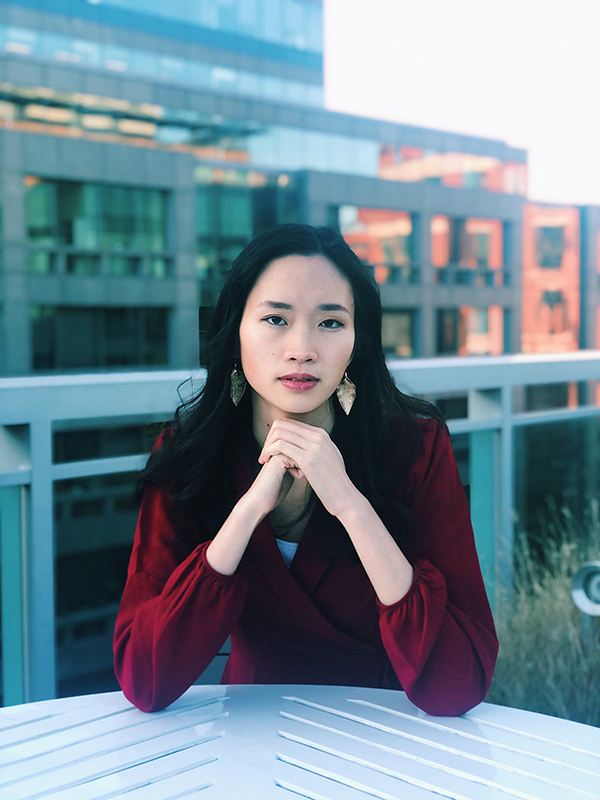 What are your goals for your professional life?
I hope to work in international law with major global management advisory firms, such as the Albright Stonebridge Group. I can also envision myself serving on the Bill and Melinda Gates Foundation's Global Policy and Advocacy leadership team. I have every intention of returning to the U.S. to pursue a law degree.
After Oxford, I intend to continue working on the American-Chinese relationship, whether through research, consulting, writing or government policy-making. Resources and research experiences derived from my Marshall scholarship will expedite my quest to understand China's role on the global stage and the inner workings of Chinese statecraft foreign service. War between the United States and China must be avoided. And it can be with effective discourse across the Pacific Ocean. I seek to develop an international perspective on how soft power works through narratives and understand how the Chinese government curates stories on the global stage.
Eventually, I envision myself joining senior leadership positions in an advisory organization such as a seat on the U.S. China Security and Economic Review Commission or as Secretary of State for the United States of America. As China's influence grows on the global stage, I anticipate the US will require a China expert in the highest offices of international relations. Just as Madeleine Albright's eastern European expertise was required as she heavily influenced Bosnia, Herzegovina and Russian foreign policy, I believe that strong expertise in Eastern Asian studies will lead to effective policymaking for US-Chinese relations.
What are you passionate about outside of your studies?
I'm obsessed with stories. Send me to a library or museum and I am lost for the day. I think that all forms of art—literary, visual, and performing—are all great venues of storytelling. When I paint, I like to imagine an accompanying story.
In my childhood, I was not allowed to watch TV or play video games. Instead, my parents gave me whatever writing utensil they had in their bag and an empty notebook. From there, I started drawing and inventing stories in my spare time.
Once, I was in trouble with my mother. She packed all of my art supplies in a box and promptly placed it in "time out." This did not deter me. I took to the nearest library and taught myself origami. Using scrap pieces of paper around the house, I had a holiday building worlds. I folded a small army of paper cranes and other creations. When my mother discovered my creations under my bed, she said, "There's no stopping you."
Header photo courtesy of the Texas Leadership Society. All other photos courtesy of Margaret Siu.