Turan Vural, a 2019 German and electrical and computer engineering alumnus from The University of Texas at Austin, has been awarded a Schwarzman scholarship to study in Beijing.
Vural was one of 154 selected for the Schwarzman scholars class of 2022 out of more than 3,600 applicants. The 2022 class comprises students from 39 countries and 99 universities. He is the fourth UT Austin graduate to receive the award.
Beginning in August 2021, Vural will pursue his master's degree in global affairs at Tsinghua University in Beijing, where he intends to focus on tech policy. The Schwarzman program has a core curriculum focused on three pillars: leadership, China and global affairs, combining coursework, cultural immersion, and personal and professional development opportunities to equip students with a well-rounded understanding of China's changing role in the world.
"A Schwarzman scholarship will give me the knowledge and resources to both further my career and bridge the gap between the world and China," Vural says. "To learn from a global power that competes directly with the U.S. in technology and policy is a unique learning opportunity and fills a need that will be hugely important in the coming decades."
The Schwarzman Scholars program was founded to bring together the world's best young minds to explore and understand the economic, political and cultural factors that have contributed to China's increasing importance as a global power, and train them to become effective links between China and the rest of the world. The program's $500 million endowment supports up to 200 scholars annually from the U.S., China and around the world.
"This is truly an inspirational and dynamic group of young people," says Stephen A. Schwarzman, founding trustee of Schwarzman scholars. "At a moment when the mission of Schwarzman Scholars is even more important than we could have predicted, I am confident these individuals will become people of consequence in their generation: leading intelligently, acting with integrity and addressing the most pressing global challenges of the 21st century."
Read more about Vural and his many accomplishments in the Q&A below.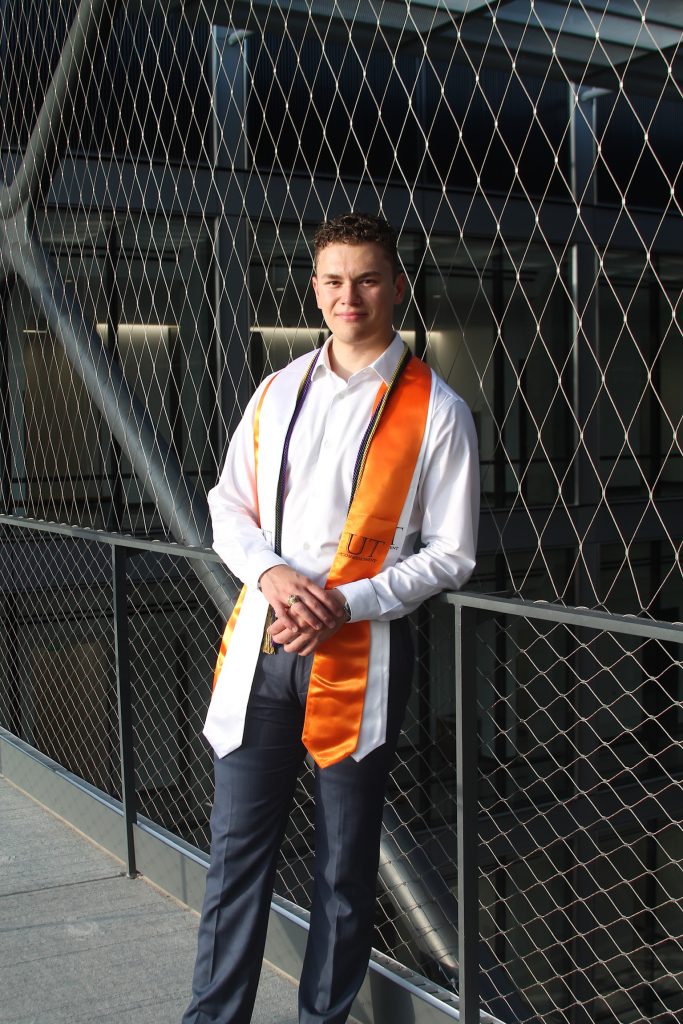 Who was the first person you told when you learned you'd been selected?
My sister! We were at a red light and we yelled from each other's cars while I was still on the phone (muted) with the representative from the program.
What are you most looking forward to about studying there?
I am excited for the setting, the cohort of amazing students, the faculty, the mentors, everything.
What drew you to your majors and fields of study?
Helping through understanding. Studying computing opened a huge door for me to learn skills that can help others. Majoring in German and studying liberal arts further enabled me to understand and solve problems for others in different cultures.
Why is studying liberal arts important?
Studying liberal arts is important because it enables students to understand and further the human experience. No field exists in isolation — every pursuit, every achievement eventually reaches a human context that can be understood through liberal arts.
What is the most important thing you learned in college?
The most important thing I learned at UT was how to operate in a large ecosystem. Everyone is open to support and collaborate with each other — being able to navigate that with a student body the size of UT, with UT's resources, is something that only Longhorns have.
What's your favorite memory from your time at UT?
Too many to mention: going through Longhorn Startup, being a FIG mentor, teaching elementary schoolers through the German outreach program, transitioning from the studying in the PLC to the EERC, cohosting the German radio show on KVRX, being active in my fraternity, the McCombs Summer Business certificate, the list goes on.
What have you been doing since you graduated?
Immediately upon graduating and before starting work, I was a volunteer teaching aide at a Gesamtschule (secondary school) in Germany. I am now a senior analyst in Accenture's cybersecurity practice, securing the cyber infrastructure of Fortune 500 clients.
What are your goals for your professional life?
My goal is to continue my education and career development towards advocating for proactive tech policy, so that I can lay the foundation for the success of future innovators.