Anna Cash is a psychology senior from Austin who is passionate about law and justice. She excelled in two Liberal Arts Honors courses taught by lecturer Mark Levy that are designed for students interested in attending law school — legal internship and paper chase. In the former, she worked for the Texas Advocacy Project (TAP) as a legal intern. Along with learning the legal ropes, she spent her time at TAP researching and presenting on the issue of human trafficking. Read more about her internships, hybrid college experience and what is next for her in this Q&A.
What's the most valuable thing you've learned in college?
My time at The University of Texas has been instrumental in the development of my character. My experiences here have led me to find confidence in myself and refine my passion and purpose in life while giving me the tools to navigate the world around me in ways that are kind, curious and fearless.
How have you been handling the pandemic?
My heart goes out to all of those who have lost their lives to this pandemic or have been affected by its destruction. Personally, I have been able to quickly adapt to working virtually for school and work, which has been challenging at times. I am extremely lucky to be employed and attend The University of Texas at the same time. I lean on the support of my friends, family, coworkers and professors. I also attend therapy regularly to ensure that my mental health is fully taken care of. Mental health is something that I am an advocate for and encourage others to get professional help when needed.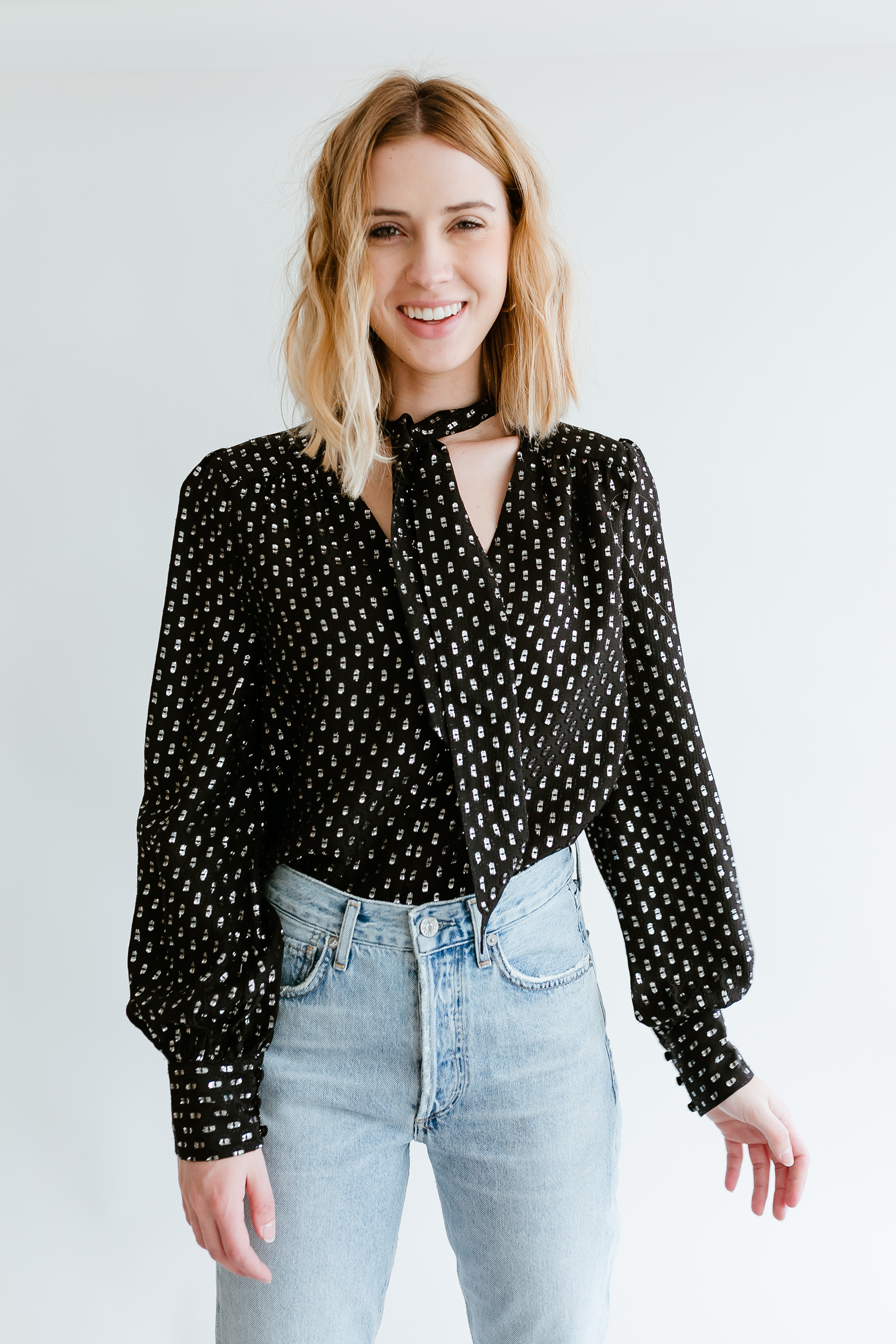 What have you found most challenging about moving to an online format?
In a time where we are physically isolated, it can be challenging to make long-lasting connections with those in my classes due to the physical distance. I miss being able to attend class on our beautiful campus and work with the talented students and professors.
What is the most valuable thing you've learned from virtual learning?
I have sharpened my skills as a leader and learned how to collaborate effectively with others in a digital setting. I have proven to myself that I can be successful and resilient during difficult times and adapt to unique situations. Most importantly, I have learned the value of human connection and the essential need for strong support systems.
What is your favorite memory as a UT student?
The most enthralling experience for me was orientation. As a transfer student from Austin Community College, the excitement of starting a new chapter at one of the best universities in the world was an unmatched experience. I recall the excitement in the air as I first stepped onto the UT campus as a student and the endless possibilities it had to offer.
Being accepted as a student at The University of Texas has been one of the most distinguished achievements of my life and I am eternally grateful for the opportunity to receive my undergraduate degree from such a prestigious institution that is also so effortlessly cool and progressive. You don't get any cooler than having Matthew McConaughey as the minister of culture while also being a world-renowned leader in the academic arena.
What did you learn from your work at the Texas Advocacy Project?
Interning at the Texas Advocacy Project will be an experience that I will personally never forget. Originally, the class associated with this internship, Mark Levy's Legal Internship, was created to ensure that students who have an interest in pursuing a law degree would be able to see how attorneys operate and work in the real world. After my time with TAP, it was solidified that I will pursue a law degree.
I have seen the attorneys and staff at TAP do life-changing work. Not only does TAP work alongside clients to ensure their safety and long-term stability and success, but they also are heavily involved in the betterment of our community and the world at large by engaging in policy change. I was able to see that attorneys and organizations can partake in both types of work, which was something I had not known before my internship and was greatly appealing to me as a young professional who hopes to change the world.
What kind of work did you do as an intern?
My role as the legal intern was to simply observe and assist the incredible attorneys in their important work. I was able to observe court hearings, listen to the initial client intakes and the legal line, engage in informative trainings, and spend a semester gathering and presenting on the issue of human trafficking. I was tasked with this particular topic because the Texas Advocacy Project not only dedicates time to domestic violence work, but also issue-spots for topics that will help further their expertise and outreach in assisting those affected by domestic violence and intimate partner violence. That's something that emphatically sets the TAP apart.
Based on your research, what should people know about human trafficking?
Human trafficking can happen to anyone and it is a huge issue within our country as well as globally. Unfortunately, human trafficking is much more common than we might think and it's happening at astonishing rates right now in our own state. It is crucial to know the signs and if you see something that could be human trafficking, make sure you say something. By filing a report, you could be making all the difference in that person's life because it could be a matter of life or death. It is our responsibility to care about this human rights issue and work together toward ending it. To make a report, call your local law enforcement and the national human trafficking number at 888-373-7888.
Who has made the most meaningful impression on you?
I would like to give a huge shout-out and thank you to Liberal Arts Honors Lecturer Mark Levy for allowing students to get an up-close and personal glimpse into what it means to be an attorney. This is something that provides a life-changing opportunity for those interested in this field. His courses are enlightening and engaging, and he continues to challenge his students to push themselves to their top potential. He is compassionate, intelligent and has shown me the support and encouragement I needed to find the confidence and courage to pursue a career in law. I would also like to give a huge shout-out and thank you to Bronwyn Blake, the chief legal officer at Texas Advocacy Project. I see a lot of myself in her and simply knowing her has allowed me to dream big, trust myself and always follow my heart.
What are your professional goals?
I will be graduating from The University of Texas at Austin this May. After that, I aspire to attend law school in the fall of 2022 and go on to have a fruitful and impactful career. I have a passion for criminal justice reform and would love to work in that area to help end mass incarceration and social injustices in our country. My end-all be-all would be a judge, since they can help shape our legal system for the better. Ultimately, I hope to combine my love for law and sociology to better our society and engage in policy reform that creates positive change in my community.