Agnes Savich, administrative program coordinator in COLA's Office of Student Affairs, recently won an international poetry contest with more than 2 million entries. The Oi Ocha Shinhaiku contest has been held since 1989 and is sponsored by Japanese green tea company ITO EN. Savich's haiku, which she wrote about UT's turtle pond, won an Award for Excellence in the contest and was printed and translated on bottles of ITO EN green tea.
busy pond
students with backpacks
watch the turtles

Agnes Savich's winning haiku
Savich is the published author of almost 500 modern English literary haiku in journals such as Frogpond, Modern Haiku, Acorn and The Heron's Nest. She is also the author of The Watcher: Poems (Venus Moon/Cedar Leaf Press, 2010), as well as the editor of the forthcoming A Charm of Finches: HSA Southwest Region 2021 Members Anthology (The RoadRunner Press, 2022). She is a member of the Haiku Society of America and leads the Austin Haiku Group and the Pflugerville Library Poetry Society.
Along with the Oi Ocha Shinhaiku Award for Excellence, Savich has won 2nd place in the H. Gene Murtha contest, as well as honorable mentions in the Mainichi Japanese Daily Newspaper International Haiku contest and the Basho Memorial English Haiku contest. Her individual poems were selected for the Haiku Moment Award of the Autumn Moon Haiku Journal, Best of Issue for the British journal Presence and Touchstone nominations from the editors of Frogpond and First Frost.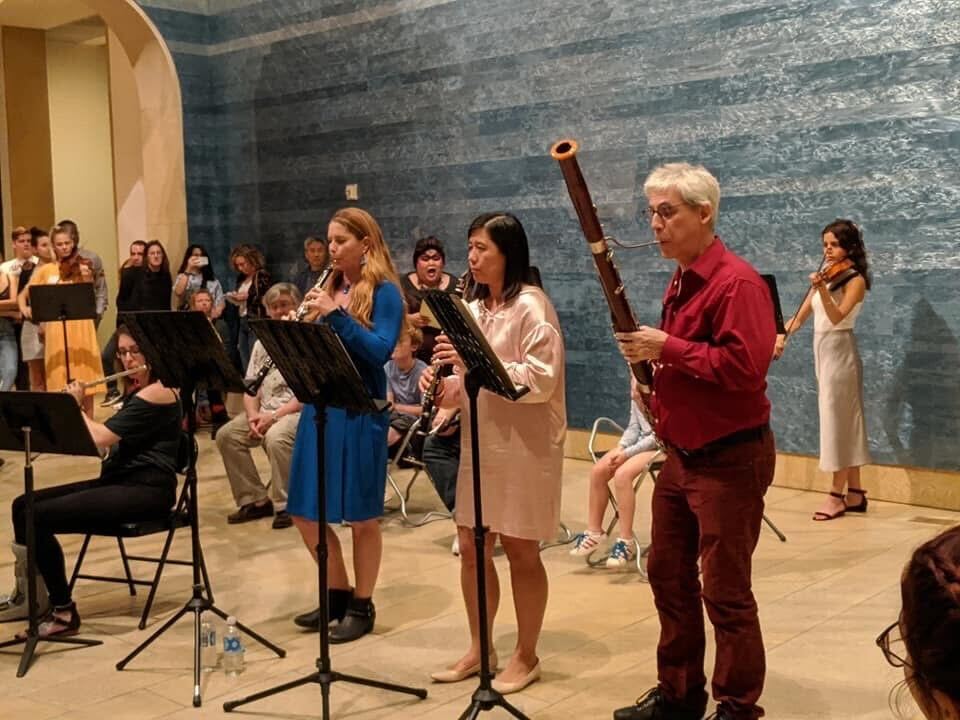 Savich is also a classically trained oboist who performs locally with the Perpetual Motion Quintet. They performed at the Blanton Third Thursday in November 2019 as part of a larger installation project. Most often, they host Performance Salon House Parties where they headline an eclectic mix of local musicians, dancers, poets, singers and whoever else wants to perform. A recent performance of a Handel piece can be found here. Savich has played locally with the Cinematic Symphony, the University of Texas University Orchestra, the Central Texas Medical Orchestra and the Austin Chamber Music Center summer orchestra. Most recently, she performed at Bennett Gordon Hall at Ravinia in Illinois as part of the alumni concert of the Midwest Young Artists Orchestra.