Shortly before she graduated, Yulissa Chavez was awarded the 2020 Randy Diehl Prize in Liberal Arts for her intention to fight to reform public education while teaching world history to high school students in the Austin Independent School District.
A child of immigrants who had no formal education, Chavez has long been passionate about public education and combatting systems of oppression and poverty. She graduated from The University of Texas at Austin in 2020 with a degree in government and certificates in public policy and UTeach social studies.
The award was established in 2016 and is named in honor of the former dean of the College of Liberal Arts. The $18,000 Diehl prize is an endowment funded by anonymous donors to support a graduating liberal arts senior who will commit the year after graduation to service for the greater good. The intent is to encourage liberal arts graduates to use their considerable skills in communication and understanding of other cultures, histories, philosophies, and literature to effect positive change in the world.
Chavez is a passionate person who exhibits these values. In her undergraduate years, she registered voters as a deputy field organizer with Texas Rising, a non-partisan student organization at UT Austin that advocates on behalf of voting rights, LGBTQ+ equality, and criminal justice reform, among others.
Aside from helping her peers register to vote, Chavez spent time as a political cartoonist and editorial illustrator for The Daily Texan, touching on current local, national and global political news.
"I made people think, I made people react—that was the point of my cartoons," Chavez said. She loved being able to creatively execute topics through illustrations that allowed readers to react from their own interpretations.
Read more about how Chavez continues to embody these values as a teacher and her goals for the future in this Q&A.
How did receiving this award impact you?
I felt absolute validation and hope that there were people who believed in my vision and fight within the education system. This award made it possible for me to not have to struggle or worry about my financial future. This is significant because I could now pursue what I wanted without having to worry about the burden of my financial responsibilities. Primarily, I will now be able to publish my book about my experiences in public education during the COVID-19 pandemic and how the discrepancies in public education grew exponentially.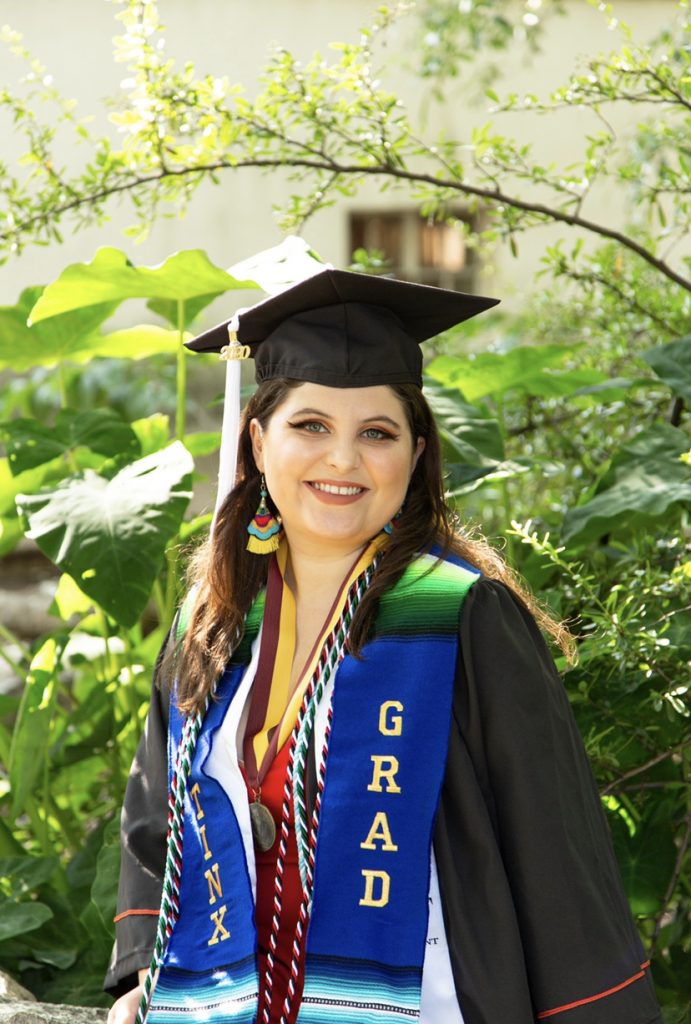 Where are you teaching and what are your responsibilities in your role?
I am currently a world history teacher at Northeast Early College High School in the Austin Independent School District. I am responsible for teaching my students about how change has happened throughout the history of the world. This involves discussing the interconnectedness of poverty, war, revolutions, and religions. As a teacher of over 100 students, I strive to have each of my students understand how to be advocates.
How long have you wanted to teach?
During the first grade, my lack of comprehension and a speech impediment compelled my elementary school teachers to identify me as a student with a learning disability. My mother was told that I needed to reach the standard that the "normal" kids had, so I was placed in isolated classrooms. I recall beginning to doubt myself after this experience since I was labeled as a student who could not amount to anything.
After five years of isolation and self-loathing, it was discovered that my elementary school made a huge mistake: I did not have a learning disability; I was just bilingual. Adding insult to injury, it was after this discovery that my teachers thought I belonged in advanced classes. This transition made me realize two things: first, students who have disabilities do not have many resources to obtain a high-quality education; and second, the resources are there and available, but are not easily accessible because of cultural capital. This experience opened my eyes to the unfortunate reality of our education system. I did not want another single person to face what I did. I wanted to become the type of teacher I wish I'd had.
What's the most challenging thing about teaching?
The most challenging thing about being a teacher is getting the students to believe in themselves when they have given up. By the time my students get to me, they often see school as another unnecessary place where they get yelled at. My students do not see themselves in the future. They take their lives day by day. I know students that must work labor-intensive jobs to help with paying rent. I know students who have been hospitalized due to deteriorating mental health and no sense of self-worth. I know students who have put themselves in a box because they are afraid of being judged for who they are. I know students who have been on the brink of homelessness. I know of students who want to drop out because they can't afford to stay in school while their family is suffering from poverty. I know students who must act like adults, being caretakers. I knew entering a school where the community was predominantly lower income that I would have students doubt their potential and see the world as a dark place where there is no hope for ambitions or a future.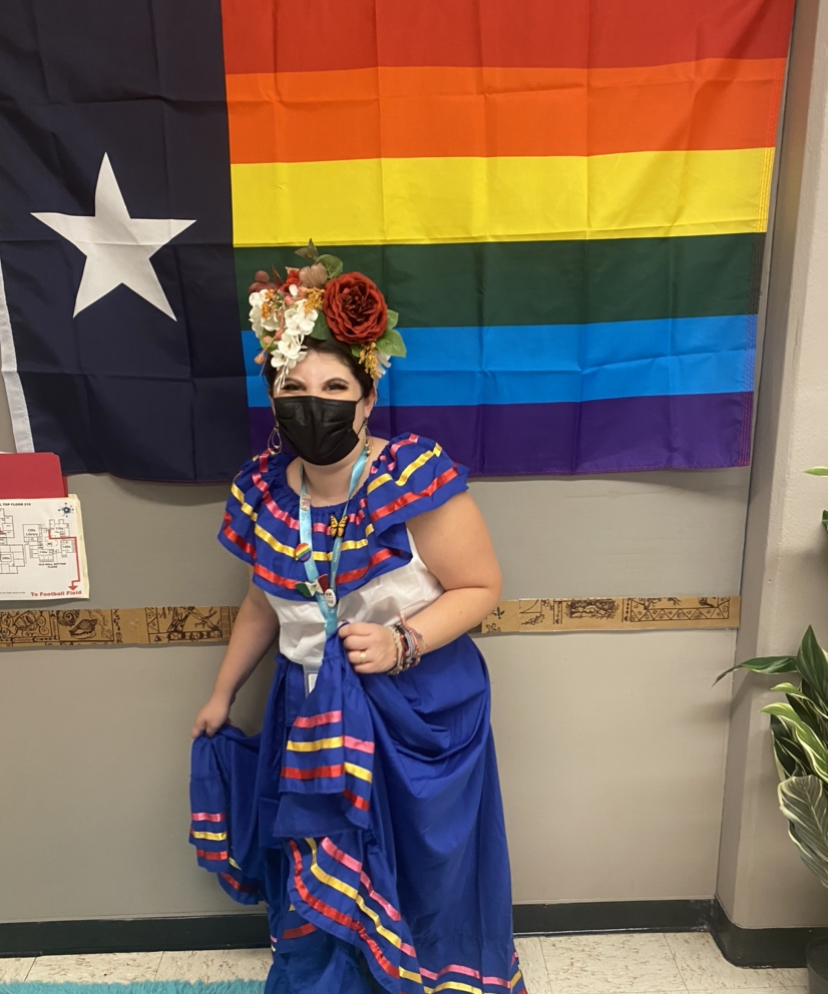 What is your favorite thing about teaching?
My favorite thing about teaching is having "proud teacher moments," where my students ask me genuine questions. I have built relationships and rapport with my students because we engage in discussions of personal matters, their honest opinions, honest questions, and moments of mutual laughter.
One of my favorite activities to do with my students is the four corners activity, where I present students with a claim and they must take a position on what degree they agree or disagree with it. This is when students show off their personalities and engage in cohesive debates where they can feel involved in a policy issue related to the lesson. I enjoy leading the banter, counterarguments, and listening to students have "eureka" moments. A notable time that my students realized why history matters is when I explained how we are who we are because of the past. This was when we were covering a lesson on colonialism and debating about whether colonialism was justified.
What did you find most valuable about studying the liberal arts?
Liberal arts are valuable because they places significance on the collective human experience: what it means to be human and how our decisions to pursue our choices mean making changes, and how those changes can fundamentally change the course of history and our values. Liberal arts emphasize the interconnectedness of the world. This includes not only philosophers, policymakers, historians, writers, and diplomats, but also dreamers and idealists. I am an idealist. I imagine an ideal world where equity and self-realization can coexist and keep the greater good for all people. However, to be an idealist, you also must be a critical thinker.
Throughout my life, I have considered service to a greater good to be giving people the choice to better their lives in an enriching way that can contribute back to society. Service is not about a title or profit, but rather about activism and advocacy. My activity in the media, the legislature, and multiple nonprofits, along with my academic program at The University of Texas at Austin prepared me to understand and utilize the interconnectedness between the legislature, constituents, and other third-party stakeholders to contribute to the greater good. Contributing to the greater good means utilizing your skills and resources to build a better future that is inclusive of all cultures, upholds justice, and is sustainable. Liberal arts harbors these dreams and idealism to help them become reality.