Professor of English Elizabeth Scala teaches a lower-division course in Liberal Arts Honors, E314L: "Literary Contests and Contexts," nearly every fall. Required for English majors, the course shows students how to read carefully from different angles, and how context matters.
To make the intro course alluring to freshmen, Scala initially organized the course around the British edition of Harry Potter and the Philosopher's Stone.
"JK Rowling's imaginative world wasn't created out of whole cloth but, in fact, had many literary precedents and came from a particular set of traditions," she says. Scala taught the book in the context of her field of study, early English literature and medievalism. She also got students thinking about the history of language and how etymologies and linguistic traditions can enrich the way we read. "Just look at the names in Harry Potter: Draco Malfoy, Sirius Black, even Privet Drive. They carry a lot of meaning," Scala says.
Enter the pandemic and Taylor Swift.
Scala's daughter, who had taken the year off from college and was marooned at home, is a huge "Swiftie" (the term for a passionate Taylor Swift fan). She introduced her parents to Swift's music, and Scala started listening closely to her songs. During that time, Swift re-released her album Red (Taylor's Version), which Scala and her daughter discussed at length, and Scala's gears began to turn. She scrapped Harry Potter for Swift for this semester's iteration of E314L.
What struck Scala most about Swift's work, and what makes it the perfect canvas for a literature course, is that Swift is such an autobiographical and topical songwriter. Many motifs that she deploys have counterparts in literary traditions. "Poetry and storytelling emerged as literary forms sung and accompanied by music," says Scala. "All of the interesting contexts for literature are alive in her work right now."
Swift's music, like the Potter series, offers an opportunity for the kind of deep reading and research this class teaches, since students are already immersed in these texts. They are already doing a form of literary criticism and contextualization; they just don't know it. The clues and cues Swift drops into her music and videos have often set the internet ablaze with interpretive theories, while many songs are openly autobiographical. The critically-acclaimed "All Too Well," inspired by if not directly about Swift's relationship with actor Jake Gyllenhaal, is a prime example. Scala hopes to take what students "know" about this inspiration and help them think more deeply about the relationship of experience to art.
"I want to take what students can already do at a sophisticated level, iron it out for them a bit with a different vocabulary, and then show them how, in fact, Swift draws on richer literary traditions in her songwriting, both topically but also formally in terms of how she uses references, metaphors, and clever manipulations of words," says Scala. "I'll be showing students that these operations and interpretive moves one makes when reading her songs are appropriate to and actually come from literary traditions."
Students in 314 won't just read Swift's songs, however. They will also read canonical literature, particularly texts that address gender in interesting ways. Swift, for instance, writes and sings from an opposite gender's point of view (take "Betty" on the album Folklore, for example). They'll read the song along with Chaucer's "The Wife of Bath's Tale," which was written by a man ventriloquizing a woman complaining about misogynist traditions. Students will interrogate questions like: Can a writer really inhabit another gender?
"It's really problematic to students in Chaucer's case and unproblematic in Swift's case," notes Scala, "and we'll examine why that is and what that means."
Swift has also begun to re-record her music, and students will look at that practice next to the example of Walt Whitman, who often rewrote his poems after their publication. They'll discuss which is the real poem, and whether later versions can be more "original." They'll raise questions about authorship and control over one's work. They will also discuss what it means for fans to be so invested in what a writer is doing that they are potentially changing the way a writer works—questions relevant to both pop music and literary study. Artists and record labels time the releases of albums and songs strategically to build intense hype ahead of those drops.
"According to legend, readers used to wait on the shores of New York for Dicken's next installment of The Old Curiosity Shop to arrive from London, wanting to know if Little Nell was dead!" Scala laughs. "And Dickens received many letters from them asking him to spare Nell's life. Fans have always had a material impact on artists."
Scala describes herself as "the least musical person who ever lived," so she's hoping that students might take the lead in discussing some of the musicological aspects of the work, so that they can investigate it together. "They need me to show them the literary stuff, but I'll have students who know way more than I do about Taylor Swift, so I'm looking to learn from the course as much they are."
Ultimately, for Scala, a Taylor Swift course is a new way to keep formalist literary criticism alive and thriving. "I think it's important to connect the curriculum to the present, but I'm not willing to cede the past. This is my way of sneaking the older material back in. Are you ready for it?"
Follow the course on Instagram at @swiftieprof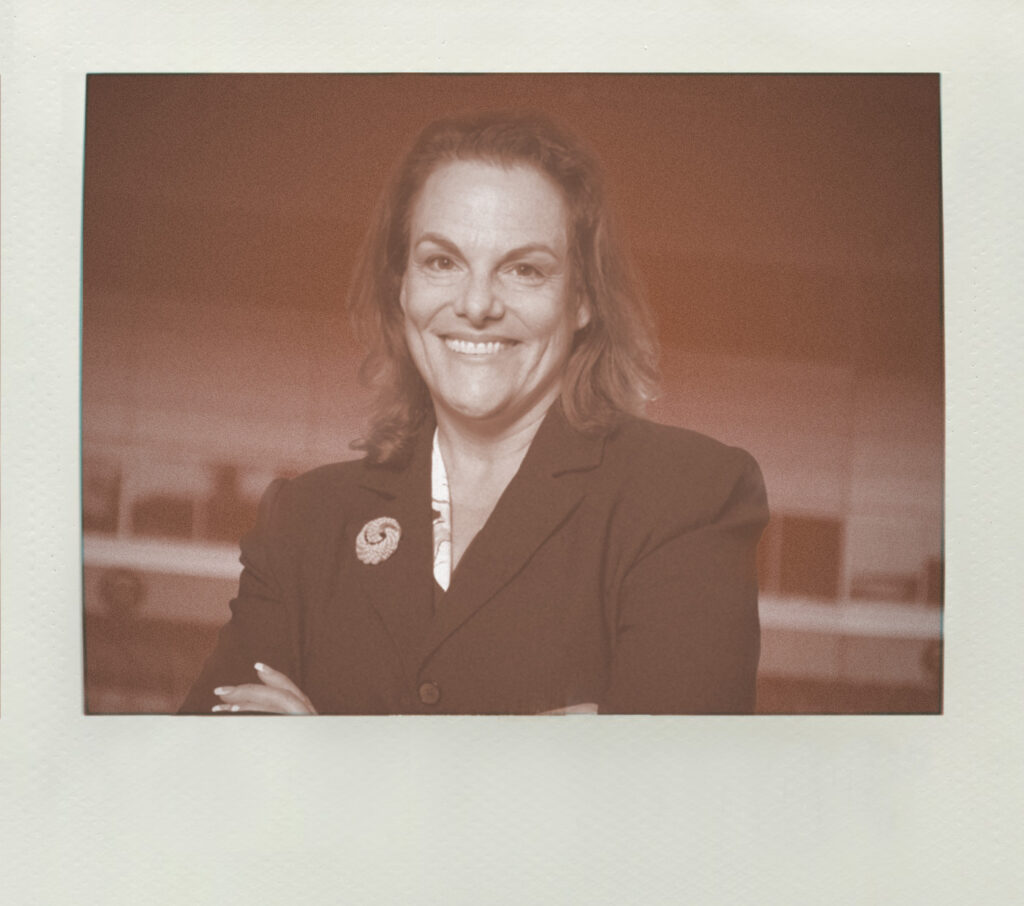 Professor of English Elizabeth Scala, photo courtesy of Scala