The Silver Spurs, the student service organization that cares for Bevo, gave out its 21st annual Endowed Teaching Fellowship awards to four liberal arts professors, who each receive a $6,000 prize. The group surprises each recipient with an unannounced presentation. They are:
Kirsten Belgum (Germanic Studies)
Robert Moser (Government)
Elizabeth Engelhardt (American Studies)
Lisa Moore (English and Women's and Gender Studies)
Andrew Riggsby, (Classics and Art History) has been awarded a Rome Prize for 2010-11 by the American Academy in Rome.
Alexander Mourelatos, (Philosophy and Classics) delivered the annual Eleatica Lectures this May in Velia, Italy; sponsored by the Fondazione Alario.



Congratulations to the 2010 College of Liberal Arts recipients of the President's Award for Outstanding Staff:
Natalie Arsenault (Teresa Lozano Long Institute of Latin American Studies)
Abby Black (Psychology)
Jamie Duke (Rhetoric and Writing)
Stephanie Stickney (Rhetoric and Writing)
Justin Humphries (English)
Cristine Legare (Psychology) and André Souza (Psychology, graduate student) have been awarded a $50,470 grant from The University of Oxford's Cognition, Religion, and Theology Project to continue their work on the development and origin of religious cognition. The project is titled "Evidence from the supernatural: Reasoning about ritual."
Cherye West (Dean's Office) celebrates 30 years of service to the university.
Robert Hummer (Sociology and Population Research Center) has received the Population Association of America's 2010 Clifford C. Clogg Award for Early Career Achievement.
Catherine E. Ross (Sociology and Population Research Center) is the recipient of the 2010 Leonard I. Pearlin Award, given each year for distinguished contributions to the sociological study of mental health.
Chris Beevers (Psychology), Eric Stice (Oregon Research Institute) and Meghan Butryn (Drexel University) have received a 5-year, $3 million grant from the National Institutes of Mental Health to conduct a multisite effectiveness trial of an eating disorder prevention program.
Emilio Zamora (History) served as a co-moderator with TV anchorman Ron Oliveira and Angela Valenzuela (Diversity & Community Engagement) during the League of United Latin American Citizens (LULAC) Gubernatorial Forum, Feb. 2010.
Cynthia Buckley (Sociology. Population Research Center, Russian, East European and Eurasian Studies) was among 15 leading American Russia specialists invited by the MacArthur Foundation to discuss the future of research on Russia. The meetings were held at the German Marshall Fund's Washington D.C. headquarters.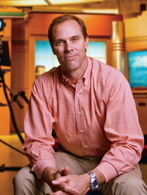 James Pennebaker (Psychology) and Daron R. Shaw (Government) were named to the university's Academy of Distinguished Teachers. Members of the academy receive a permanent academic salary increase of $7,000 per year and are designated as a Distinguished Teaching Professor.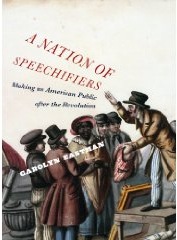 Carolyn Eastman (History) has received the Best First Book Prize for "A Nation of Speechifers: Making an American Public After the Revolution," presented by the Society for Historians of the Early American Republic.
Craig Cravens (Slavic and Eurasian Studies) has been invited to serve as scholar in residence at the University Brno in the Czech Republic working with CIMRMAN creators and noted Czech artists Zdenek Sverak and Jan Smoljak.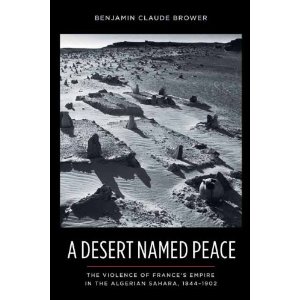 Benjamin Brower's (History) book: "A Desert Named Peace: The Violence of France's Empire in the Algerian Sahara, 1844-1902" was awarded the David Pinkney Prize from the Society for French Historical Studies.