Oscar Casares' "Amigoland" Is 2010 Mayor's Book Club Selection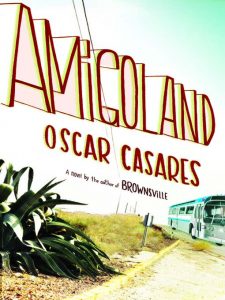 The book "Amigoland" (2009, Little, Brown) is set in a small Mexican border town. It tells the story of two estranged and aging brothers, Don Fidencio Rosales and Don Celestino, who are brought back together by a young cleaning woman and a mystery. The improbable trio takes a bus trip through Mexico in hopes of discovering the truth behind a family legend. Written by Oscar Casares, an assistant professor of English, the book was selected as the 2010 entry for the City of Austin's Mayor's Book Club. Since 2002, the Humanities Institute, in partnership with the Mayor's Office and the Austin Public Library, has brought the community together to read a common book and participate in public discussions about it. In 2004, Casares joined the Department of English and the Michener Center for Writers where he teaches creative writing. He is also author of the critically acclaimed book "Brownsville" and has won fellowships from the National Endowment for the Arts, the Copernicus Society of America and the Texas Institute of Letters.
Emilio Zamora's Book Acknowledged as Best in Texas
Historian Emilio Zamora has been named a fellow of the Texas State Historical Association (TSHA), in addition to winning its annual Coral Horton Tullis Memorial Prize for best book onTexas for his work "Claiming Rights and Righting Wrongs in Texas: Mexican Workers and Job Politics during World War II," (Texas A&M University Press, 2009). The award bears the name of the late Tullis (UT alumnas, B.A. '24 and M.A. '27), who was one of the first women on faculty in the History Department. In addition, The Texas Institute of Letters presented him with its Scholarly Book Award this spring. Zamora brings focus to his study with the overarching argument that wartime concerns in Mexico-U.S. relations raised the issue of race to a hemispheric level of importance and encouraged Mexican workers to continue their call for equal rights. It will remain relevant to scholars and policy makers in the present as questions about immigrant labor, Mexican Americans, Mexico-U.S. relations and discrimination continue to draw our attention.
Alice Eats Wonderland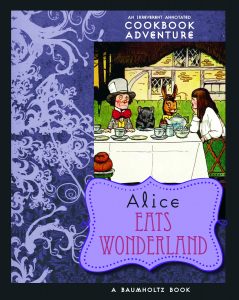 Applewood Books, December 2009
By August Imholtz and Alison Tannenbaum; illustrations by A.E.K. Carr, senior administrative associate in the College of Liberal Arts
This cookbook adventure is based on Lewis Carroll's masterpiece, "Alice's Adventures in Wonderland." It contains excerpts from the original story, but with a new twist: Alice, like most children, is more or less constantly hungry. The text is accompanied by 55 illustrations, 14 of which are original drawings by A.E.K. Carr. Although many of the characters seem, alas, to be transformed into edible dishes during the adventure, the story has a surprisingly happy ending.


Riding the Black Ram: Law, Literature, and Gender
Stanford University Press, February 2010
By Susan Sage Heinzelman, associate professor of English and director of the Center for Women's and Gender Studies
Unruly women with their real or imagined excesses have long provided material for literary and legal narratives. This new work analyzes literary, legal and historical texts to demonstrate the persistence of gender stereotypes.In her 1820 adultery trial, Britain's Queen Caroline was depicted in a cartoon riding into the House of Lords on a black ram that had the face of her Italian lover. As this book reveals, a number of women, have metaphorically "ridden the black ram" in the last 700 years.


Black Rage in New Orleans: Police Brutality Spawns Activism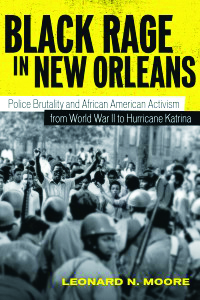 LSU Press, April 2010
By Leonard N. Moore, associate professor of history and assistant vice president for the university's Office of Diversity and Community Engagement
Moore traces the shocking history of police corruption in New Orleans from World War II to Hurricane Katrina and the concurrent rise of a large and energized black opposition to it. The book's epilogue, "Policing Katrina," looks at how the New Orleans Police Department's ineffectiveness compromised its ability to handle the greatest natural disaster in American history.




Forging Diaspora: Afro-Cubans and African Americans in a World of Empire and Jim Crow
The University of North Carolina Press, May 2010
By Frank Andre Guridy, assistant professor in the Department of History, the Teresa Lozano Long Institute of Latin American Studies and John L. Warfield Center for African and African American Studies
Cuba's geographic proximity to the United States and its centrality to U.S. imperial designs following the War of 1898 led to a unique relationship between Afro-descended populations in the two countries. The cross-national relationships helped shape the political strategies of both groups as they attempted to overcome a shared history of oppression.


Danger! Educated Gypsy: A Selection of Essays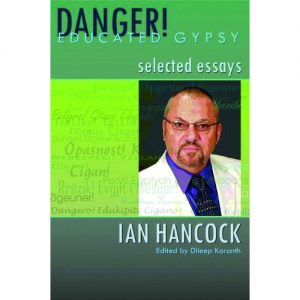 The University of Hertfordshire Press, May 2010
By Ian Hancock, Harold C. and Alice T. Nowlin Regents Professor In Liberal Arts, Departments of Linguistics, English and Center for European Studies
A compendium of Hancock's views of the Romani experience, this collection gives response to everything from the Romani Holocaust and Romani religion to anti-Gypsy racism and oppression. Hancock's latest work includes personal stories, persuasive research, heartfelt criticisms and sincere advice.


Segregating Sound: Inventing Folk and Pop Music in the Age of Jim Crow
Duke University Press, February 2010
By Karl Hagstrom Miller, assistant professor in the History Department and Butler School of Music
"Segregating Sound" examines the complexities of the music industry—from the commercial embrace of southern music to the marketing logic of MTV. Focusing on a complex range of sounds and styles of southern music during the late 19th and 20th centuries, Miller chronicles how folk music was pigeonholed into distinct genres linked to racial and ethnic identities.


Alcestis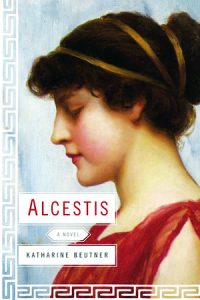 SoHo Press, February 2010
By Katharine Beutner, a doctoral candidate in the Department of English
In Greek mythology, Alcestis is known as the ideal good wife; she loved her husband so much that she died to save his life and was sent to the underworld in his place. In this poetic and vividly imagined debut, Beutner gives voice to the woman behind the ideal, bringing to life the world of Mycenaean Greece. She also tells the part of the story that's never been told: What happened to Alcestis in the three days she spent in the underworld before being rescued by Heracles?
A Sampling of More Books from the College of Liberal Arts:
Oxford Encyclopedia of Ancient Greece and Rome, edited by Michael Gagarin (Classics) and seven area editors, including Steven Friesen (Religious Studies) and Stephen White (Classics and Philosophy). Oxford University Press, Dec. 2009.
"Nations of Immigrants: Australia and the USA Compared" edited by John Higley (Government and Center for Australian and New Zealand Studies), John Nieuwenhuysen and Stine Neerup. Edward Elgar Pub, Dec. 2009.
"Democratic Elitism: New Theoretical and Comparative Perspectives" edited by John Higley (Government and Center for Australian and New Zealand Studies) and Heinrich Best. BRILL, Jan. 2010.
"Advanced Methods for Conducting Online Behavioral Research" edited by Sam Gosling (Psychology) and John A. Johnson. American Psychological Association (APA), Jan. 2010.
"Beauty Shop Politics" by Tiffany M. Gill (History, African American Studies, and Women's and Gender Studies). University of Illinois Press, March 2010.
"Chinese American Transnational Politics" edited by Madeline Y. Hsu (History and Center for Asian American Studies. University of Illinois Press, March 2010.
"Pursuing Power and Light: Technology and Physics from James Watt to Albert Einstein" by Bruce J. Hunt (History). Johns Hopkins University Press, March 2010.
"Beyond the Barrio: Latinos in the 2004 Elections" edited by Rodolfo O. de la Garza, Louis DeSipio, and David L. Leal (Government). Notre Dame Press, April 2010.
"Religion, Families, and Health: Population-Based Research in the United States" edited by Robert Hummer (Sociology and Population Research Center) and Christopher Ellison (Sociology and Population Research Center). Rutgers University Press, April 2010.
"Scripting Jesus: The Gospels in Rewrite" by L. Michael White (Classics and Religious Studies). Harper Collins, May 2010.
"The Theological Basis of Liberal Modernity in Montesquieu's Spirit of the Laws" by Thomas Pangle (Government, The Thomas Jefferson Center for the Study of Core Texts and Ideas). The University of Chicago Press, May 2010.
"Quest for Equality: The Failed Promise of Black-Brown Solidarity" by Neil Foley (History). Harvard University Press, May 2010.

"Erklären, Verstehen, and Embodied Rationalities:  Scientific Praxis as Regional Ontology" Historical Perspectives on Erklären and Verstehen. Archimedes: New Studies in the History of Science and Technology, 141-159. Katherine Arens (Germanic Studies). Springer Netherlands, 2010.