Our Centennial
This year the Department of Government celebrates 100 years of teaching and research. We are glad to present this special edition of Life & Letters, the magazine of the College of Liberal Arts, in honor of our centennial.
Many things have changed over 100 years, including the buildings we've called home. We used to be in old B. Hall, where graduate students would play football in the hallways, and which was demolished more than half a century ago. After stops in Garrison and Burdine Halls, we moved last decade to prime real estate in the "six pack" along the South Mall, in the renovated Batts and Mezes Halls.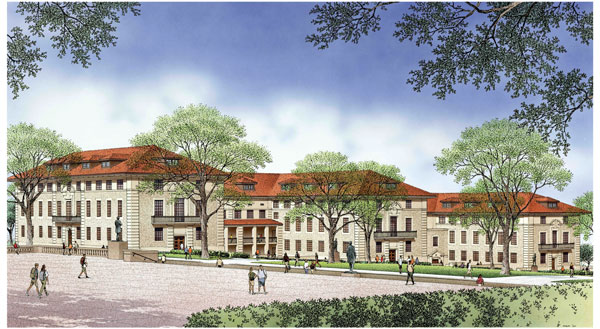 But one thing that has never changed is the quality of students who walk through our doors every semester, pass our exams, conduct unique research and celebrate following commencement.
We truly have helped educate the best and the brightest. Thanks for making us proud, and here's to the next 100 years.
---
Read more about the founding of the Department of Government