Arabic Literary Salons in the Middle Ages:
Poetry, Public Performance, and the Presentation of the Past
By Samer M. Ali, associate professor, Department of Middle Eastern Studies
The field of Arabic literature has largely overlooked the existence and impact of literary salons, and this book seeks to remedy that failing. Arabic literary salons emerged in ninth-century Iraq and, by the tenth, were flourishing in Baghdad and other urban centers. A fascinating recovery of a key element of humanistic culture, Ali's work will encourage a recasting of our understanding of verbal art, cultural memory and daily life in medieval Arab culture.
---
Rhetorical Analysis:
A Brief Guide for Writers
By Mark Longaker, associate chair, and
Jeffrey Walker, chair, Department of Rhetoric and Writing
The book applies rhetorical theory to specific analytic tasks and gives advice about how to write rhetorical analyses. Moreover, "Rhetorical Analysis" features four student essays by recent University of Texas at Austin students Rebecca Reilly, David Daniel, Tara Hall and Haley Faulkner.  Longaker and Walker developed this textbook for their own RHE 321 (Principles of Rhetoric) classes, and used early versions of the manuscript while teaching this course.
---
Dialogue in Spanish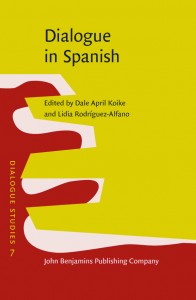 Co-edited by Dale Koike, professor, Department of Spanish and Portuguese, and
Lidia Rodríguez-Alfano, professor, Universidad Autónoma de Nuevo León, Mexico
Dialogue is essential in our lives, allowing us to link to others in order to become educated, mature, and realize activities in all realms of existence. This collection of 12 original studies contributes to a broad comprehension of dialogue in two general contexts: personal interactions among friends and family; and public speech.
It is the only collection in the English language that focuses on Spanish dialogue, highlighting what we have learned about interaction in the Spanish language.
---
State of Minds:
Texas Culture & Its Discontents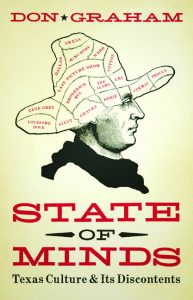 By Don Graham, J. Frank Dobie Regents Professor of American and English Literature, Department of English
For many years, Graham has been critiquing Texas writers and films in the pages of Texas Monthly and other publications. In "State of Minds," he brings together and updates essays he published between 1999 and 2009 to paint a unique, critical picture of Texas culture. Graham offers his take on Texas literary giants ranging from J. Frank Dobie to Larry McMurtry and Cormac McCarthy and on films such as The Alamo, The Last Picture Show, and Brokeback Mountain.
---
The Oxford Handbook of Children's Literature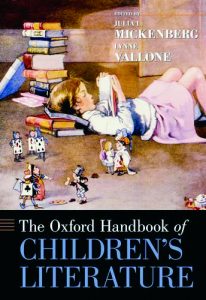 Edited by Julia Mickenberg, associate professor,Department of American Studies, and Lynne Vallone, Rutgers University
Twenty-six essays by top scholars from varied disciplines address theoretical, historical, sociological and critical issues through analyses of classic novels such as "Alice's Adventures in Wonderland," "Anne of Green Gables" and "The Swiss Family Robinson," as well as early educational and religious works, picture books, comics, graphic novels, early readers, poetry and drama and newer children's classics such as the Harry Potter series.
---
What Can't Wait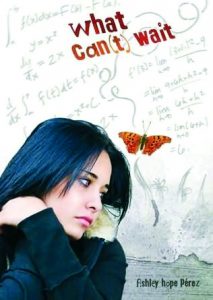 By Ashley Hope Pérez, English alumna '04
On the brink of graduating high school, Marisa must make some tough decisions. Should she stay close to her family, marry a nice boy and get a job at the local grocery store? Or should she go off to college to study engineering at The University of Texas at Austin? Caught at the crossroads, Marisa must decide whether she has what it takes to break free and follow her dreams. Inspired by her teaching experience at Chávez High School in Houston, Pérez tells the story of Marisa's struggle in her debut young adult (YA) novel.
---
Modernist America:
Art, Music, Movies, and the Globalization of American Culture
By Richard Pells, retired professor, Department of History
America's global cultural impact is largely seen as one-sided, with critics claiming that it has undermined other countries' languages and traditions. Pells' book illustrates that the United States has been a recipient of other cultures just as much as it has been emulated.