Depression, A Public Feeling
Duke University Press Books, Nov. 2012
By Ann Cvetkovich, Ellen C. Garwood Centennial Professor, Department of English and Center for Women's and Gender Studies
In Depression: A Public Feeling, Ann Cvetkovich combines memoir and critical essay in search of ways of writing about depression as a cultural and political phenomenon that offer alternatives to medical models. She describes her own experience of the professional pressures, creative anxiety and political hopelessness that led to intellectual blockage while she was finishing her dissertation and writing her first book. Cvetkovich suggests that utopian visions can reside in daily habits and practices, such as writing and yoga, and it highlights the centrality of somatic and felt experience to political activism and social transformation.
---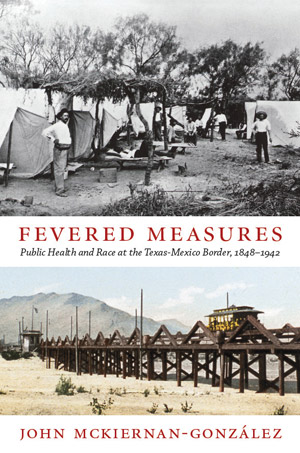 Fevered Measures: Public Health and Race at the Texas-Mexico Border, 1848-1942
Duke University Press Books, Sept. 2012
By John Mckiernan-González, assistant professor, Department of History
In "Fevered Measures," John Mckiernan-González examines public health campaigns along the Texas-Mexico border between 1848 and 1942 and reveals the changing medical and political frameworks U.S. health authorities used when facing the threat of epidemic disease. The medical borders created by these officials changed with each contagion and sometimes varied from the existing national borders. Mckiernan- González uncovers forgotten or ignored cases in which Mexicans, Mexican Americans, African Americans and other groups were subject to — and sometimes agents of — quarantines, inspections, detentions and forced-treatment regimens. These cases illustrate the ways that medical encounters shaped border identities before and after the Mexican Revolution, a complex history that continues to shape and frame contemporary perceptions of the Latino body today.
---
Religion and AIDS in Africa
Oxford University Press, Aug. 2012
By Jenny Trinitapoli, assistant professor at Penn State and UT Austin sociology alumna; and Alexander Weinreb, associate professor, Department of Sociology and Population Research Center
"Religion and AIDS in Africa" offers the first comprehensive empirical account of the impact of religion on the AIDS epidemic. Jenny Trinitapoli and Alexander Weinreb draw upon extensive fieldwork in Malawi, including hundreds of interviews with religious leaders and lay people and survey data from more than 30 other sub-Saharan African countries. Their research confirms the importance of religious narratives and institutions in everything related to AIDS in Africa. Among other key findings, Trinitapoli and Weinreb show that a combination of religious and biomedical approaches to prevention reduces risk most effectively and that religious spaces in general are vital for disseminating information and developing new strategies for HIV prevention and AIDS mitigation.
---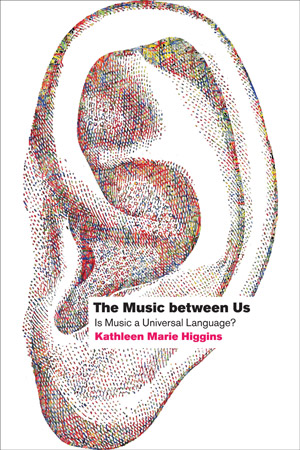 The Music Between Us: Is Music the Universal Language?
University of Chicago Press, June 2012
By Kathleen Higgins, professor, Department of Philosophy
From our first social bonding as infants to the funeral rites that mark our passing, music plays an important role in our lives, bringing us closer to one another. Kathleen Higgins investigates this role, examining the features of human perception that enable music's uncanny ability to provoke, despite its myriad forms across continents and throughout centuries, the sense of a shared human experience.
Higgins's richly researched and interdisciplinary study showcases the ways music is used in rituals, education, work and healing, as a source of security and — perhaps most importantly — joy. She demonstrates how music situates itself as one of the most fundamental bridges between people, a truly cross-cultural form of communication that can create solidarity across political divides.
---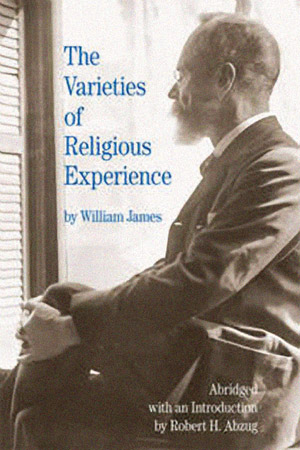 William James, The Varieties of Religious Experience
Bedford/ St. Martin's, Sept. 2012
By Robert Abzug, Audre and Bernard Rapoport Regents Chair of Jewish Studies and professor, Departments of History and American Studies, and director of the Schusterman Center for Jewish Studies
Philosopher and psychologist William James championed the value of individual experience with an eloquence and zeal that placed him beside Emerson and Whitman as a classic exponent of American democratic culture. In "The Varieties of Religious Experience" he takes on "the very inner citadel of human life" by focusing on intensely religious individuals from different cultures and eras, in order to explore from within how religion enriches human lives. Robert Abzug's abridged edition of James's classic text preserves its major ideas and most compelling examples in a length and form accessible to a wider student and lay reading audience.
---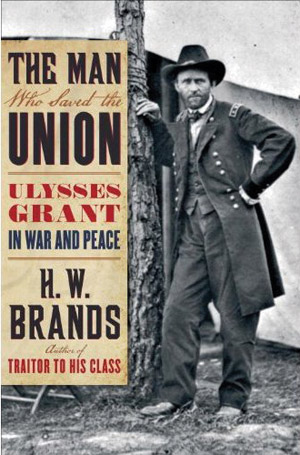 The Man Who Saved the Union: Ulysses Grant in War and Peace
Doubleday, Oct. 2012
By H.W. Brands, The Raymond Dickson, Alton C. Allen and Dillon Anderson Centennial Professor, Department of History
From New York Times best-selling author H. W. Brands, a masterful biography of the Civil War general and two-term president who saved the Union twice, on the battlefield and in the White House, holding the country together at two critical turning points in our history. Ulysses Grant rose from obscurity to discover he had a genius for battle. After Abraham Lincoln's assassination and the disastrous brief presidency of Andrew Johnson, America turned to Grant again to unite the country, this time as president. In this sweeping, majestic full biography, Brands reconsiders Grant's legacy and provides a compelling and intimate portrait of a popular and compassionate man who saved the Union as a first-rate general and consolidated that victory as a resolute and principled.
---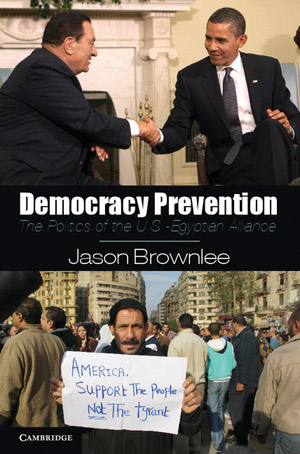 Democracy Prevention: The Politics of the U.S.-Egyptian Alliance
Cambridge University Press, Aug. 2012
By Jason Brownlee, associate professor, Departments of Government and Middle Eastern Studies
When a popular revolt forced long-ruling Egyptian President Hosni Mubarak to resign on February 11, 2011, U.S. President Barack Obama hailed the peaceful demonstrators in the heart of the Arab World. But Washington was late to endorse democracy. During the Egyptian uprising, the White House did not promote popular sovereignty but instead backed an "orderly transition" to one of Mubarak's cronies.
Written for students as well as specialists, the book is the first to combine extensive archival evidence, including access to all of the Wikileaks cables, and interviews with more than two dozen top Egyptian and American decision makers.
---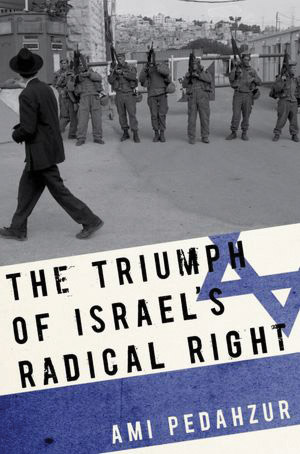 The Triumph of Israel's Radical Right
Oxford University Press, Oct. 2012
By Ami Pedahzur, professor, Departments of Government and Middle Eastern Studies
To understand the seemingly intractable situation in Israel today, acclaimed scholar Ami Pedahzur offers a comprehensive account and an invaluable analysis of the radical right's ascendance to the heights of Israeli politics. Pedahzur explains how mainstream Israeli policies like "the law of return" have nurtured nativism and authoritarian tendencies. He then traces the right's steady expansion and mutation, from the early days of the state to today. Throughout, he focuses on the radical right's institutional networks, how the movement has been able to expand its influence over the policy-making process, and how a twostate solution is no longer viable.
---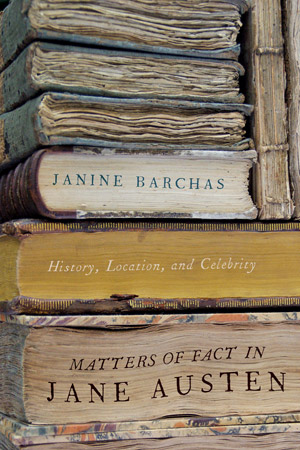 History, Location, and Celebrity: Matters of Fact in Jane Austen
Johns Hopkins University Press, Aug. 2012
By Janine Barchas, assistant professor, Department of English
Making the bold assertion that Jane Austen's novels allude to actual high-profile politicians and contemporary celebrities as well as to famous historical figures and landed estates, Janine Barchas is the first scholar to conduct extensive research into the names and locations in Austen's fiction by taking full advantage of the explosion of online archival materials now available. The names Austen plucks from history for her protagonists were immensely famous in her day, and she seems to bank upon this familiarity for interpretive effect, often upending associations with comic intent. Barchas offers a wealth of historical facts, while shedding an interpretive light on a new aspect of the beloved writer's work.