While sifting through the musty collections of ancient pages at the Smithsonian, Christopher Heaney stumbled upon some fascinating materials on an apocalyptic prophecy by "Benjamin, the Anti Christ," a San Francisco prophet who foresaw earthquakes, international war and brain paralysis.  Unfortunately it didn't fit into his research topic on Peruvian mummies, so he had to file it away for future musings.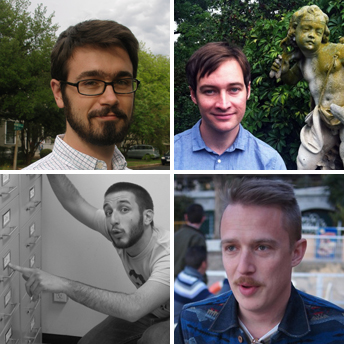 Historians are all too familiar with this predicament as they dig through archives and discover provocative findings that just don't seem to fit within the constrictive boundaries of their academic writings, says Heaney, who is a history graduate student at The University of Texas at Austin.
Tragic love stories about jilted sailors, tales of failed expeditions and rare glimpses into the daily life out on the frontier still remain undocumented. Some say that only a mere 10 percent of the data historians collect during an archival research trip will find its way into their books and articles, Heaney notes.
To explore those forgotten and undiscovered pieces of history, Heaney joined his fellow history graduate students Ben Breen, Felipe Cruz and Brian Jones to create The Appendix, a quarterly online journal that features articles written by historians, journalists, artists and authors.
Through short and long-form stories, interviews, novel excerpts and illustrations, the online journal connects pieces from the past with modern-day issues. Topics range from the history of memes to taverns and drinking in early America.
Over the course of each quarter, articles are posted on the journal's website, which is free and open to the public. In addition to articles and blog posts, subscribers receive themed issues in the form of downloadable e-books filled with art, interviews, serial novels, comic strips and more.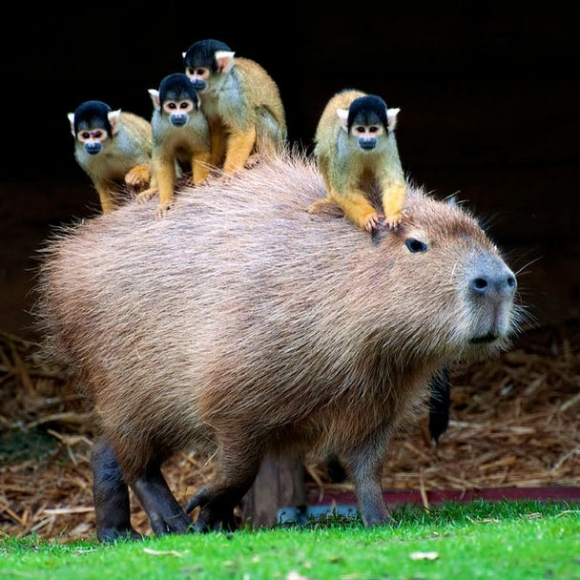 Unlike most other historical blogs and websites, the stories featured in The Appendix aren't likely to be found in textbooks.
"The Appendix is meant to show the richness of history," says Heaney. "It isn't about great historical figures or famous battles, but the lives of individuals like you and me."
In the "Field Notes" series, scholars set the tone for their articles by describing their experiences out in the field. This is a rare opportunity for historians to write freely about what it's like to dig through archives and handle undiscovered documents and artifacts, says Ben Breen, creative editor of The Appendix.
Breen points to an opening note by Felipe Cruz, who is the managing editor of the journal, which details how he came across some valuable information about an ill-fated Pan Am flight.
"I think Felipe did a great job of both describing the laborious and often boring nature of archival research, but also evoking how thrilling it can be to recover something completely unique and forgotten from a dusty archive," Breen says. "In this case, the letters and personal effects from a Pan Am plane that crashed in the Amazon rainforest in the 1950s."
Through storytelling, Heaney hopes the journal will help explain the value of history research beyond the realm of academe.
"The humanities is under attack, and part of this is because we need to do a better job explaining what history is all about – and that it's both an academic and humanistic endeavor," Heaney says.
Combining the forces of a skilled computer programmer, a professional journalist, a savvy social media specialist, a skilled project manager and a bevy of talented writers, The Appendix is an example of what can happen when you integrate the skills of today's digital generation, Heaney says.
"Our partnership reminds me of a novel called 'Mr. Penumbra's 24-Hour Bookstore' that shows how our generation is figuring out how to work together through technology and social media to create great things," Heaney says. "None of us live in the same place, but we find a way to work together online."
And just like the avant-garde narratives connecting contemporary issues with peculiar pieces of time, the journal is somewhat of an experiment in online academic publishing, says Brian Jones, a history graduate student and publisher of The Appendix.
"I think there is an interesting and important moment happening right now in which people are experimenting with new ways to present magazine content online, on handheld and tablet devices and in print," Jones says. "Technical developments in each of these formats are making them increasingly accessible to small teams and individuals seeking to publish content for audiences they might not find through more traditional publishing."
Since its inception in 2012, the journal has already amassed a steady following and has been cited in several national publications, including Slate, the Atlantic, the Daily Beast and Finnish TV.  The goal, says Jones, is to engage readers in history's untold stories – and ultimately show the humanist side of history.
"Our ultimate editorial goal is to expand our readers' expectations for history writing—particularly in the range of subjects for historical writing they might find interesting and of emotional and intellectual reactions they might experience," Jones says. "The way to guarantee that future is to continue to experiment with new delivery methods, to continue to find new audiences who would not ordinarily consider themselves 'history buffs,' and to continue to refine the operation so that it will grow into a sustainable business."
Banner image: From the blog post "Cabinets of Curiosity: the Web as Wunderkammer." Image courtesy of Wikimedia Commons Domenico Remps, A Cabinet of Curiosity, 1675.