Michaela Lavelle is a psychology and humanities junior from Arlington, Texas. She is president of the 2018–19 Liberal Arts Council, an organization nearing its 40th year as the official student voice and governing body for the college. The LAC gives students a voice in the academic affairs of the university by voting in the Senate of College Councils, provides community service opportunities for its members and helps liberal arts students have their voices heard on campus.
Learn more about LAC and Lavelle's time at UT Austin in the Q&A below.
Why should students get involved in Liberal Arts Council?
LAC is a great organization filled with passionate and inspiring people who really care about making our educational experience the best it can be. You join committees that are putting on events and talking to the Deans of the college and writing and passing legislation to not only try and fix problems students are having, but highlight the resources and assets of our student body.
What are LAC's biggest plans for this year?
We have a lot of really amazing events in the works right now and a lot of policy ideas we are excited to (hopefully) push through. Our committees are working hard to flesh out their ideas, but one I can give a sneak-peek into is focused on combating the chaos and confusion of registration by setting up an event where students can help advise each other on what classes and professors to take.
What motivated you to run for president?
Liberal Arts Council has been my home on campus since my first semester at UT. When LAC was getting ready for elections, I thought a lot about how much love I have for the organization and the work that we do, but I knew we as a council could be more efficient and effective and I had ideas for how we could make that happen. My vision for an "Us, but better" council really pushed me to run.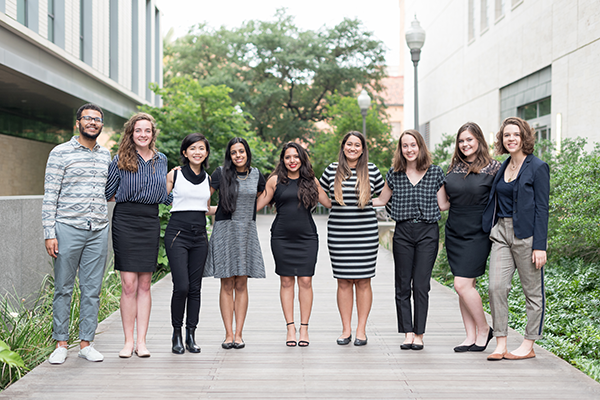 What are your goals as president?
A lot of my goals center on internal reformation and making sure LAC is achieving our goal of being representative of and helpful to the student body by increasing our visibility on campus. Many students in COLA don't know who we are or if they know who we are, they don't know what we do. I created a publicity committee under the lead of our communications director, [Christine Vo], and Christine's hard publicity work has already created a huge boost in our recruitment success, so I am excited to watch that committee grow.
What's your favorite memory at UT Austin so far?
Oh wow. I think one of my favorite memories is actually when two of my roommates and I locked ourselves out of our apartment after a spontaneous trip to Mozart's. We all thought the others had a key but none of us did. We had to wait in the hallway for our third roommate, whose phone was dead, to come home from her sorority formal to let us in. It was a night of chaos, but it was a lot of fun (my roommates may argue with me on that, but I stand by it).
What is your proudest moment?
This may sound corny but I think my proudest moment was last fall, sitting in the grass outside of Calhoun Hall listening to the students in my FIG [First-Year Interest Group] share what they were proud of themselves for doing in their first semester in college. I was super nervous about being a FIG mentor at the beginning of the year, but meeting with my FIGlets, as I affectionately refer to them, was always the highlight of my week. It was amazing to get to experience their first year of college alongside them and I was so proud of them for truly conquering their first semester. They all handled it with an enthusiasm that was contagious. I was and continue to be immensely proud of them.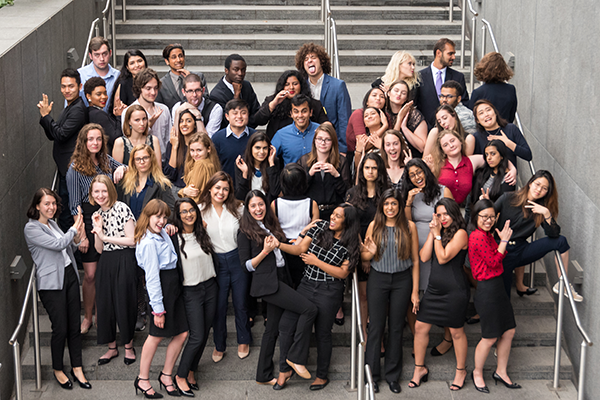 What are your professional ambitions following graduation?
I am still trying to flesh out my plans, but I want to (idealistically) pursue a Fulbright Teaching Assistant Fellowship, followed by a PhD in Cultural Anthropology studying either differing views of the Child across the world, or how notions of self and beauty are passed down from generation to generation across the world.
What has studying liberal arts meant to you?
The thing I love most about my liberal arts education is I get to examine the world keeping in mind the people who inhabit it. I think so often in other fields, the "humanness" of what we are studying escapes us. It is important to know the specifics of how cell respiration occurs and its relation to Leber hereditary optic neuropathy. But to me, what's more interesting, what matters, is how the woman who contracts this disease when the male to female ratio is 4:1, can advocate for herself in the doctor's office, how the intersections of her identity inform the ways institutions such as banks will react to her loan request to pay for treatment, the history and the government behind, why people go bankrupt paying off hospital loans. The "why" and the "who" have always been more important to me than the how. That's not the case for everyone, but I think liberal arts has taught me more than anything that phenomena don't exist in a vacuum. There are always people involved, and that matters too.
For more information about Liberal Arts Council, visit utlac.org. Liberal Arts students can reach out to Lavelle directly with any issues or concerns at president.utlac@gmail.com.
Liberal Arts students curious about more leadership opportunities on campus can visit the Liberal Arts Frontiers leadership page.