Quimberly Jasso, an international relations and global studies senior from Cypress, Texas, is the recipient of a 2019 Thomas R. Pickering Foreign Affairs Fellowship.
The Pickering fellowship, which is funded by the United States Department of State and administered by Howard University, will fund Jasso's graduate education in pursuit of a Master of International Affairs, with a focus on East Asian and security studies.
In addition to supporting Jasso through a two-year graduate program in an area relevant to the conduct of U.S. foreign policy, the fellowship will provide extensive professional development opportunities, including internships, mentors and skills training. In the summer of 2020, Jasso will intern for the Department of State in Washington, D.C. The following summer she will complete an overseas internship at a U.S. embassy or consulate. Summer travel, housing and other expenses related to the internships are also covered by the fellowship.
Following the completion of her master's program and Foreign Service entry requirements, Jasso will be employed as a Foreign Service Officer by the Department of State., with a minimum five-year service commitment.
"The Pickering Fellowship has truly changed the course of my life and my family's life," Jasso said. "I will be the first in my family to earn a master's degree. This fellowship has reinforced what I always believed throughout college: Your dreams are always worth fighting for because true fulfillment comes from doing what you love."
The fellowship isn't Jasso's first experience working with the Department of State. In 2017, she spent the summer studying Mandarin in Dalian, China, through the department's Critical Language Scholarship (CLS) program. She also worked as a Department of State intern at the Bureau of Educational and Cultural Affairs in Washington, D.C. as a part of the U.S. Foreign Service Internship Program.
As a UT Austin student, Jasso was a legislative intern for Texas State Senator Judith Zaffirini, the chair of the Hispanic Business Student Association and the Under-Secretary General of Logistics for the Central Texas Model United Nations. She was also the recipient of the prestigious Terry Foundation scholarship, which funded her undergraduate education.
"Quimberly Jasso is one of our college's finest students," said Randy Diehl, dean of the College of Liberal Arts. "Her commitment to scholastic excellence and dedication to public service are truly inspiring. I look forward to seeing how the fellowship will create even more exciting opportunities for this outstanding young scholar.
The Pickering fellowship, established in 1992, is awarded to 30 students in the U.S. annually. The intention of the program is to attract and prepare outstanding young people, based on financial need, who represent ethnic, gender, social and geographic diversity historically underrepresented in the Department of State and have an interest in pursuing a Foreign Service career.
Learn more about it Jasso's time at UT Austin and the valuable lessons she's learned from her mother in the Q&A below.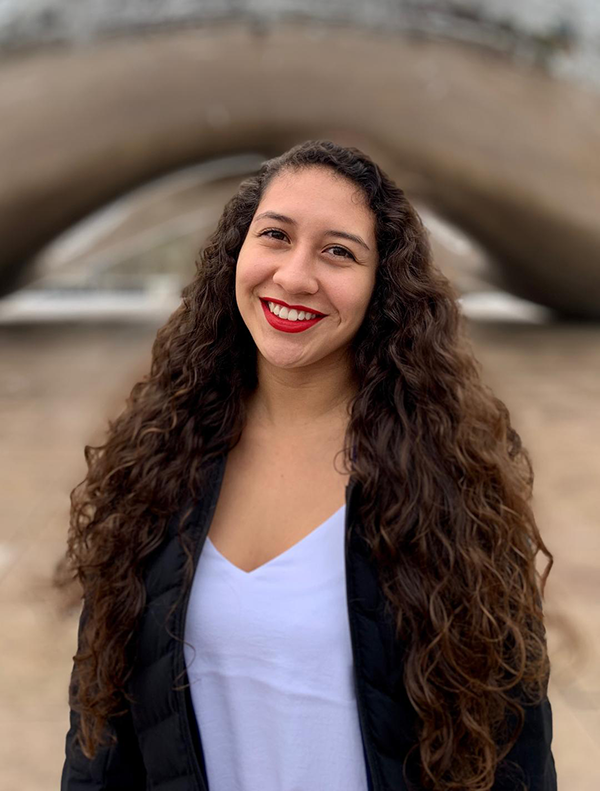 What was the interview process for the Pickering fellowship like?
Sixty finalists were selected out of 800+ applicants and the finalists traveled from all over the nation to interview at the U.S. Department of State in D.C. The finalists got to know each other throughout the interview day, which was my favorite part because I got to meet people who share the same aspirations. As part of the interview day, I completed a one hour writing component and I was interviewed by a panel of Foreign Service Officers.
Who was the first person you told when you found out you'd been selected?
I was waiting at the connection airport in Georgia on my return flight back to Austin from the interview in D.C. I received an email and the subject read "Congratulations on Being Selected as a Pickering Fellow!" I was in complete shock and I didn't even get halfway through the email before I called my mother. She answered quickly and I was already crying when I told her "I got it." She knew exactly what I was talking about, so she reacted with pure joy and excitement. Of course, she immediately said, "I knew you would get it!"
What does winning a Pickering fellowship mean for you?
I attended UT Austin with a full ride scholarship from the Terry Foundation and I chose to pursue an International Relations degree based on my passion. Throughout college, I felt an immense pressure to prove that a liberal arts degree is significant and my scholarship foundation invested in me for a good reason.
After almost four years of nonstop hard work and never giving up on my dream despite those who doubted my goals or ability to achieve them, I received the fellowship that fulfilled my dreams and more. Not only will I get the opportunity to work in diplomacy, but I will also receive funding to attend graduate school. I will be the first in my family to earn a Master's degree. The Pickering fellowship has truly changed the course of my life and my family's life. This fellowship has reinforced what I always believed throughout college: Your dreams are always worth fighting for because true fulfillment comes from doing what you love.
What drew you to your major and fields of study?
I was drawn to International Relations because I loved learning about cultures and the way cultural backgrounds influence societal norms and global policies. Since I was a freshman in high school, I've participated in Model United Nations conferences and I enjoyed exploring the way countries collaborate and conflict with each other. I decided to minor in Asian Studies, because I knew how critical China is on the world stage and I wanted to study the most challenging and widely-spoken language: Mandarin.
What is the most important thing you've learned in college?
The most important thing I learned in college is to think outside of yourself. UT professors and peers consistently find ways to help others and students are taught to use their talents to address public issues. Although people commonly think students live in a college bubble, I was happy to observe how much college students think of others' welfare and aim to positively impact the world.
What's your favorite memory from your time at UT?
My favorite memory is when I received my UT class ring and my family came to campus to celebrate a milestone in my college career. I was awarded the Texas Exes Ring Scholarship, which was created in 2005 to recognize an outstanding member of the UT community who has made significant contributions to campus life and school spirit. I was presented with a UT class ring in recognition of my commitment to making a difference on the Forty Acres, which made it even more special for my family members and partner to witness.
The Texas Exes Ring Scholarship is even more meaningful to me because my mom got me the Texas Exes membership when I was a freshman. My mother's paychecks always went straight to bills, but she really wanted to contribute to my college experience and she believed the Texas Exes association would help. Hence, this ring scholarship was the perfect opportunity to show my mom that her actions did make a big impact. I engraved the ring, "For my mother" in her honor. She is the reason why I feel supported to pursue my passions and I will forever be grateful for her countless sacrifices.
A big part of my story is my background as a Hispanic-American raised by a mother who raised three daughters on her own, lived paycheck-to-paycheck and earned her GED. She attended parent-teacher meetings, even when she had 2-3 jobs. Even though many people would look at her situation and pity her, I know that her experiences have only made her stronger and wiser.
I worked side by side with her at our hometown's Chick-fil-a fast restaurant, where I learned practical skills under her leadership. Despite her financial circumstances, she took me on my dream trip to Paris, France. Since that trip, I got the travel bug and now I get to travel the world in the Foreign Service. I am diligent, strong-willed, and independent because of my mother. My mother's circumstances did not deter me from success, but taught me valuable lessons in humility and strength.
What are your goals for the future and your professional life?
My goal is to enter the Foreign Service and successfully complete my first tour as a Consular Officer. After my mandatory tour in the Consular section, I aim to join the Public Diplomacy or Political section in the East Asian region. The Pickering Fellowship only requires a five year minimum commitment to the Foreign Service, but I intend to continue my career with the U.S. Department of State and serve at other embassies around the world.