Ashley D. Farmer, associate professor of history and African and African Diaspora Studies at The University of Texas at Austin, has been awarded a 2021 Whiting Creative Nonfiction Grant to complete her historical biography of radical activist Audley Moore. The book, "Queen Mother" Audley Moore: Mother of Black Nationalism, is forthcoming from the University of North Carolina Press.
Administered by the Whiting Foundation, the grant aims to "foster original, ambitious projects that bring writing to the highest possible standard." Farmer will receive $40,000 to finish the research and writing necessary to complete the biography. She is one of just 8 grant recipients this year.
"This is a biography of not only an extraordinary and understudied figure but an entire movement," said the grant's judges. "Queen Mother" Audley Moore gives the fraught, feminized and often unglamorous work of organizing its due, and it contributes to our working knowledge of the history of civil rights, filling in the gaps across the 20th century. Farmer's groundbreaking and tenacious research allows her to build what other writers claimed was impossible—a full-length biography of the mother of modern Black nationalism."
Farmer discovered Moore when she was writing her first book, Remaking Black Power: How Black Women Transformed an Era (UNC Press, 2017).
"At every moment in which I was researching Black radicalism in the 20th century, Moore was there," Farmer said. "Moreover, most activists I talked to credited Moore with transforming their thinking and with keeping the flame of Black radicalism, and specifically, Black nationalism, alive for most of the 20th century. Yet there was virtually no scholarship on her. I could not believe we did not have a text on one of the key activist-intellectuals of our times and embarked on a biography of her."
The grant is awarded to multi-year book projects that require large amounts of deep and focused thinking, research and writing at a crucial point mid-process—after significant work has been accomplished but when an extra infusion of support can make a difference in the ultimate shape and quality of the work.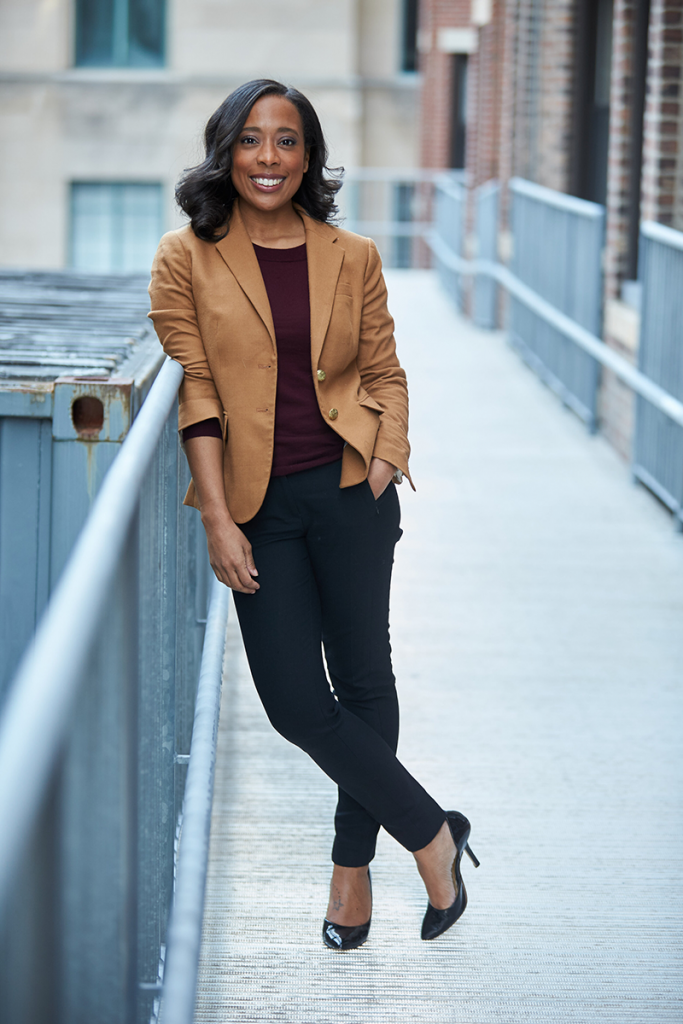 "After completing the book's first half, two key developments have emerged," Farmer said. "First, I found that the archival 'lack' that writers have previously used to justify the dearth of work on Moore is inaccurate. And second, I discovered that Moore's artifacts are scattered and buried within formal and informal archival collections across the country. The grant will allow me to visit more than five different repositories across the country and get materials from archives abroad to complete the biography."
"I am so delighted that Ashley Farmer is the recipient of the Whiting Creative Nonfiction Grant," said Daina Ramey Berry, chair of UT Austin's history department. "She has created such an important archive of a legendary figure. Thanks to her well-researched biography, Audley Moore's legacy will reach a broad audience of readers."
The Whiting Foundation launched the Whiting Creative Nonfiction Grant in 2016 to support authors as they complete works in progress. The foundation has supported literature and the humanities for more than 40 years. Its other programs in literature include the Whiting Awards and the Whiting Literary Magazines Prizes.